Borderlands 3: release times, pre-load, review embargo, microtransactions, boycotts and more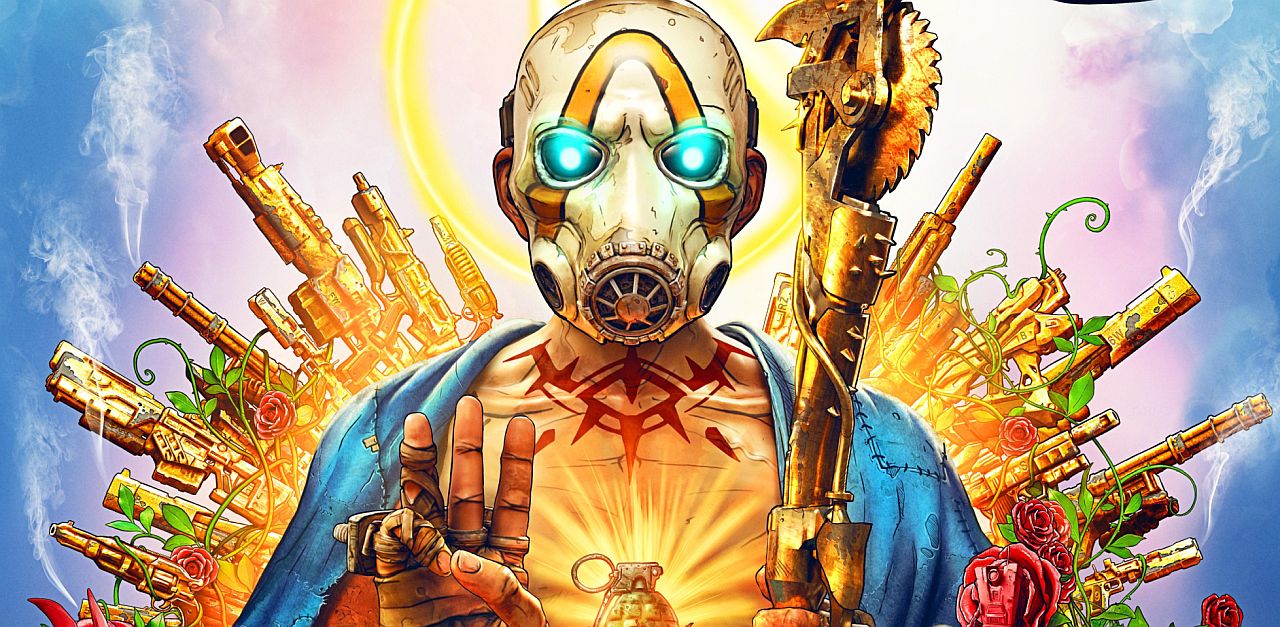 Borderlands 3 is almost here, bringing with it a new 35-hour story, horde mode and - you guessed - a seemingly endless list of new guns.
Fans of the Borderlands series have been waiting patiently for years and there's little over a week left before you can revisit Pandora and earn your place among the Vault Hunters.
Amongst all the shiny new areas, characters and weapons, there's been quite a lot of controversy following Borderlands 3 and Gearbox. From the introduction of cosmetic microtransactions to the absence of Claptrap's original voice actor after an altercation with Randy Pitchford, a lot has been going on behind the scenes.
With all of that in mind, let's take a look at everything we know about Borderlands 3.
Borderlands 3: review embargo
As Borderlands 3 is a "live" game, you can expect to see reviews appearing close to its release date on September 13. Check back next week for our own review.
Borderlands 3: release date
Borderlands 3 comes to PS4, Xbox One and PC on September 13. It will be available exclusively on the Epic Games Store for the first six months.
Unfortunately, cross-play won't be available at launch, though it's definitely something that's being looked into.
Borderlands 3: pre-load and release times
Borderlands 3 pre-loads are now live on all platforms, as promised. On PC (Epic Store), the download clocks in at a whopping 55GB, compared to 39GB on PS4 and 40GB on Xbox One.
Read on below for the release times.
For console players outside of North America, Borderlands 3 will launch at midnight local time in every time zone, except on the west coast in North America where it will release at 9 pm on September 12.
Here are all the release times for consoles:
September 12, 2019 - 21:00 PDT
September 13, 2019 - 00:00 EDT
September 13, 2019 - 00:00 BRT
September 13, 2019 - 00:00 BST
September 13, 2019 - 00:00 CEST
September 13, 2019 - 00:00 SAST
September 13, 2019 - 00:00 MSK
September 13, 2019 - 00:00 SGT
September 13, 2019 - 00:00 JST
September 13, 2019 - 00:00 AEST
September 13, 2019 - 00:00 NZST
For PC players, Borderlands 3 will be available via the Epic Games Store starting at 12:01 am BST on September 13. You can check out the PC release times below:
September 12, 2019 - 16:00 PDT
September 12, 2019 - 19:00 EDT
September 12, 2019 - 20:00 BRT
September 13, 2019 - 00:00 BST
September 13, 2019 - 01:00 CEST
September 13, 2019 - 01:00 SAST
September 13, 2019 - 02:00 MSK
September 13, 2019 - 07:00 SGT
September 13, 2019 - 08:00 JST
September 13, 2019 - 09:00 AEST
September 13, 2019 - 11:00 NZST
Borderlands 3: why are people boycotting it?
As we said earlier, there's quite a lot of controversy surrounding Gearbox, 2K and Borderlands 3.
Back in May, Gearbox's former vice president of licensing and the original Claptrap voice, David Eddings, revealed he had turned down an opportunity to voice Claptrap in Borderlands 3 when he learned he won't be offered royalties for past work in the series.
Eddings also revealed that Randy Pitchford had allegedly assaulted him at GDC 2017, and was only willing to reprise his role if he was given an apology for the incident. 2K is currently still investigating the matter and Gearbox originally rebuffed Eddings' statement by saying it couldn't reach an agreement with him.
Borderlands 3 publisher, 2K, was also in some hot water in August as they sent private investigators to the home of YouTuber SupMatto as part of an investigation into Borderlands 3 leaks.
SupMatto claimed that he found the leaks across other platforms and was simply sharing the information on and didn't obtain it by malicious means, but Take-Two - 2K's parent company - disagreed.
This lead to the #BoycottBorderlands3 tag to appear as this wasn't the first time that Take-Two had sent other private investigators out to intimidate content creators over leaks.
Gearbox also claimed in August that it does not enforce crunch on employees amid scandals in other studios.
Borderlands 3: microtransactions
In a surprise to no one, Gearbox announced microtransactions would have a role to play in Borderlands 3. Like many online games, there will be cosmetic items to buy, like new character or weapon skins.
While these aren't pay-to-win items, they are still definitely microtransactions, though calling them as such upset Pitchford quite a lot, as per his bizarre Twitter rant.
Borderlands 3: new characters and locations
Alongside revisiting Pandora, there are new worlds and locations to visit in Borderlands 3. Two have been confirmed so far: the metropolitan planet of Promethea and your new hub, Sanctuary 3. Promethea is home to the Atlas corporation, though it's under siege by rival company Maliwan, so it's a bit of a warzone.
Sanctuary 3 is your spaceship where you can do a bit of shopping, catch up with your pals and generally hang about while you travel to new planets.
There are also new Vault Hunters -The Turtles - to get acquainted with:
Each one comes with their own unique skills and abilities to suit your kind of playstyle, and you can customise their look as you progress through the story.
You can also pick up some free skins for Zane as part of the Vault Insider Program.
The antagonists of Borderlands 3 are the Children of the Vault and their leaders Tyreen and Troy Calypso. They'll have big boots to fill in Handsome Jack's wake, so it'll be interesting to see what kinds of enemies they shape up to be.
Borderlands 3: endgame content
Borderlands 3 has plenty of endgame content to keep you engaged once you've completed its main story arc. A new system of replayable missions called Proving Grounds has recently been announced, where you'll run a series of three consecutive gauntlets filled with ads and a challenging boss that you must defeat within 30 minutes.
You'll be on the lookout for alien writing that provides you with coordinates to new planets, where you can pick up missions from an Iridian alien which unlocks even more objectives like complete a run without dying. There will be six Proving Grounds available at launch, with more to follow in upcoming seasons and DLC.
There's also the return of survival horde mode called Circle of Slaughter. Thre are five waves of enemies and if you're downed and can't be revived, you're out.
When you beat the campaign, you unlock Guardian Rank, which allows you to incrementally upgrade the stats for all of your Vault Hunters. You can unlock Guardian Tokens as you play which can be spent across Enforcer, Survivor, and Hunter skill trees to become more powerful.
Then there's the True Vault Hunter Mode, which is essentially New Game +. You share stats and equipment between this mode and the normal campaign.
If you're after an even bigger challenge, there's also Mayhem Mode, which allows you to play the game with Mayhem Mods enabled, which really ramps up the difficulty. There are three Mayhem levels, and you can unlock some wild loot in this mode.
The Bloody Harvest event is rumoured to be coming around Halloween time, which will come with spooky activities, special event rewards and free content update. After that, there's the Maliwan Takedown update which comes with a new map, enemies and bosses as well as even more loot.
The first Borderlands 3 DLC is due in the first quarter of next year, so keep your eyes peeled for more information. In the meantime, you can check out Kirk's preview of Borderlands 3.
Borderlands 3: guns, guns and more guns
In Borderlands 3, each manufacturer is going to have their own parts, so you won't need to borrow from other brands. Guns should look much more distinct than they did in Borderlands 2, and you'll be able to spec them in unique ways.
The guns with legs are set to return, as well as more vehicles being available to players. Some guns might fire tiny grenades instead of bullets, and others - like the Smart-Gun XXL Legendary gun - have their own unique behaviour.
It kind of looks like a shark, which is quite cool, but when you throw it, it becomes a brain and two eyeballs on legs.
Some guns will also come with multiple firing modes, letting you personalise your loadout that bit further.