Borderlands 3 microtransactions are limited to skins and cosmetics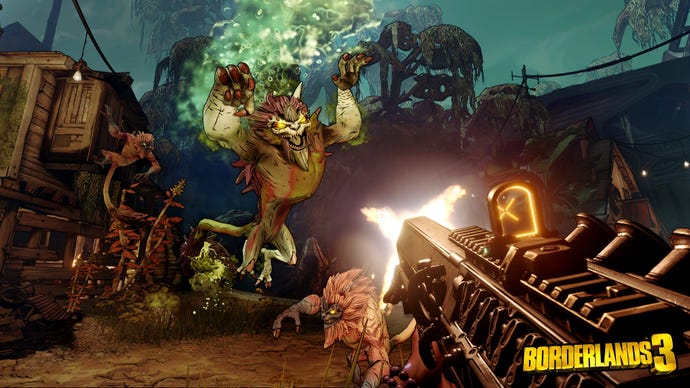 Despite Gearbox CEO Randy Pitchford saying Borderlands 3 won't have any microtransactions, the developer has now clarified that they do in fact exist.
Pitchford, who very excitedly proclaimed during the Borderlands 3 gameplay reveal event last night that the studio won't be doing "any of that free-to-play junk", has seemingly jumped the gun a bit.
Borderlands 3 will see cosmetic items like character, vehicle, and weapon skins available for purchase with real money. Creative director Paul Sage clarified this point to PC Gamer, adding that there won't be any pay-to-win items players can purchase.
Offering skins for small amounts of real money is - for clarity's sake - a microtransaction, which is what made Pitchford's "there's not going to be any microtransactions, there's not going to be any of that nonsense" comment confusing. It's possible he was referring to the more slimy side of microtransactions; the sort that carry a negative connotation.
This could certainly have been worded better, especially seeing as Borderlands 3's add-on content seemingly won't be different from what we got with Borderlands 2. That game received tonnes of skins and other cosmetics for small, fair prices, and that's likely what players will see in Borderlands 3 come September.
Gearbox stressed at the event that Borderlands 3 is not a game-as-a-service, and can be played completely offline just like the earlier games. The team is doubling down on what makes Borderlands great, so it's fair to assume some of the genre's more manipulative tactics won't be present here.
Borderlands 3 is out September 13 on PC, PS4, and Xbox One.