VR support coming to Microsoft Flight Simulator in December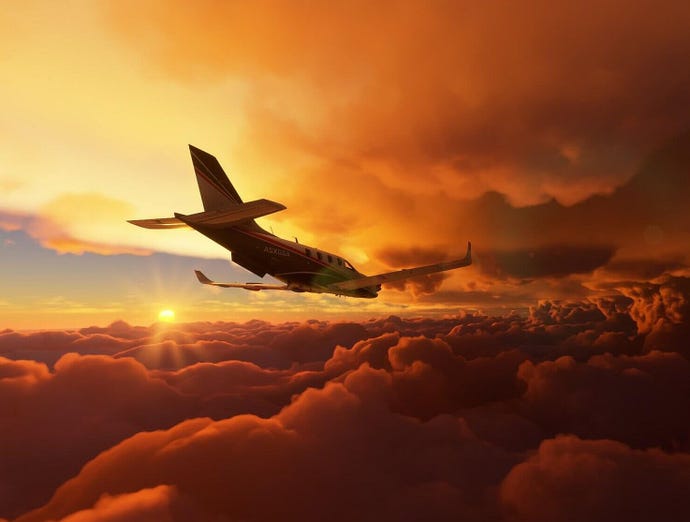 Microsoft Flight Simulator will receive VR support via a new update on December 22, 2020, ahead of a big new UK update landing in January.
Microsoft and developer Asobo have announced a couple of new updates that are set to arrive in its flagship simulation title, Microsoft Flight Simulator, in a developer Q&A on Twitch.
According to the company, VR will be added via the free Sim Update 2 which will introduce support for all the major VR headsets.
"It will be open to all devices," executive producer Martial Bossard stated in the stream. "Oculus family, Valve family – every family of headset is going to be supported."
It's not clear if the game will become available via the Oculus Store, or just support the headsets, but either way, it's a pretty decent development for virtual reality enthusiasts around the world.
Asobo and Microsoft have confirmed that the VR experience will factor in both gameplay and menu navigation, meaning you won't have to flit between them in order to setup your flights and so on.
Following the VR update, we've got World Update 3 to look forward to. This patch is set to introduce a more accurate interpretation of the UK – using new data and aerial images for England, Scotland, and Wales – to the game. New landmarks and procedural buildings, over 50 new landmarks, and improvements to certain existing airports will also be introduced.
US fans, don't fret: the developer has outlined plans to return to that side of the Atlantic, too.
Microsoft Flight Simulator was released back in August for PC. In our review, we said it was "a remarkable release fit for seasoned pilots and beginners alike."
Within two weeks of launch, the game had attracted more than one million players. Ahead of its release, analytics firm Jon Peddie Research said the game would help sell $2.6bn in hardware sales.