Microsoft Flight Simulator gets August release date on PC
Microsoft has officially announced a release date for the new Flight Simulator.
Microsoft Flight Simulator will be released on PC on August 18. The PC version will be available through the Microsoft Store, as well as Xbox Game Pass for PC. The Xbox One version does not yet have a release date.
Pre-orders are already live, with three editions to choose from. Each one includes access to a set number of planes and airports. The standard ($60) comes with 20 planes and 30 airports - this is the version included with Xbox Game Pass. Then you have the Deluxe Edition ($90), which expands the available content to 25 planes and 35 airports.
Finally, there's the Premium Deluxe Edition ($120), which has the highest number of airplanes (30) and airports (40). Microsoft listed every plane and airport that's going to be available in each edition, which you can see broken down in the gallery below. Beyond that, all players can expect regular content updates post launch.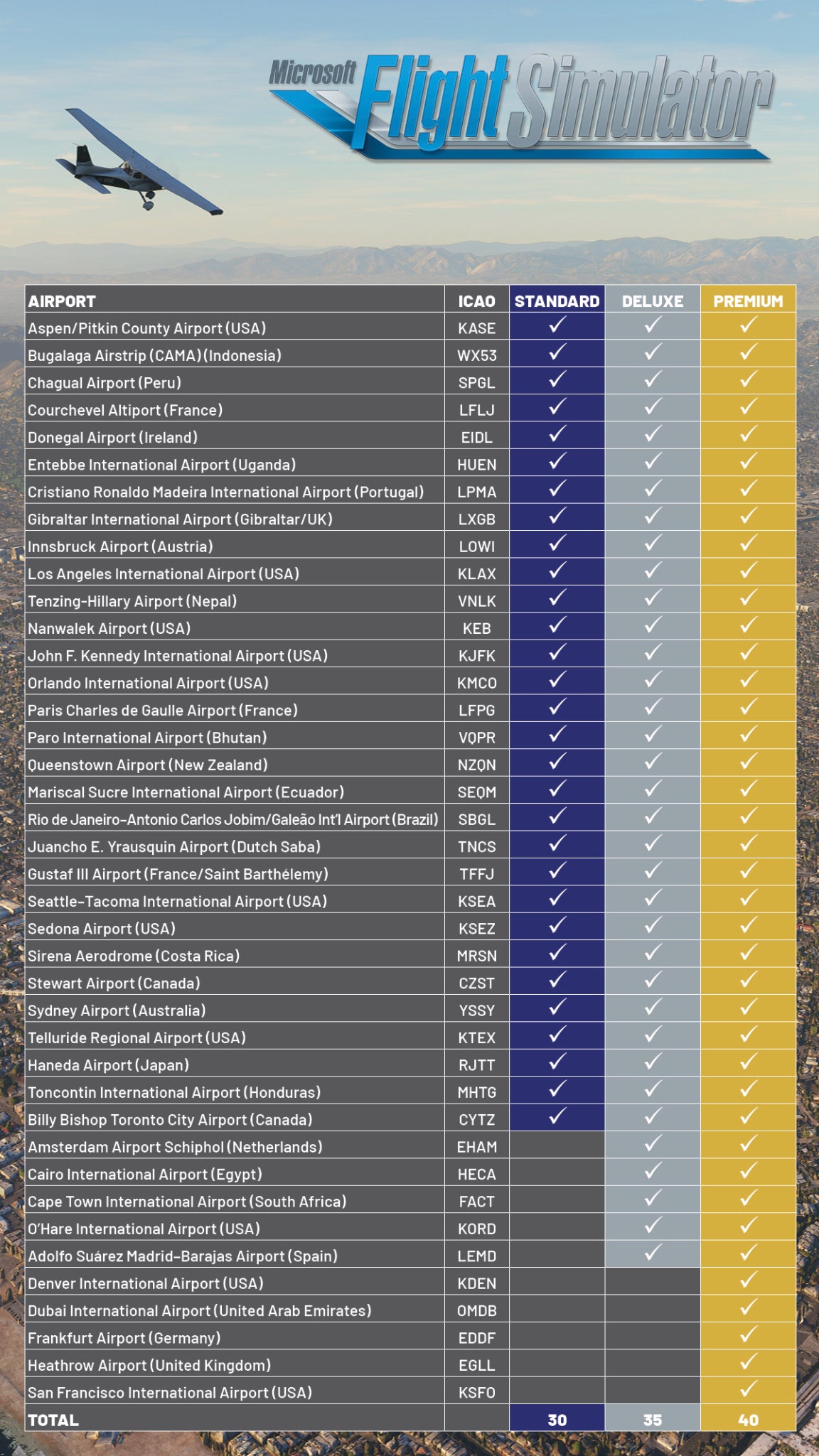 This is, of course, the first major Flight Simulator release since the 2014 launch of Flight Simulator X on Steam. We've played it and it's good. The game will also be released on Steam alongside other platforms come August 18.
If you're looking to play it a little bit early, Microsoft is running a closed beta that kicks off at the end of the month. Give the PC specs a look to see if your PC is a match for it.