The Witcher 3: White Orchard secondary quests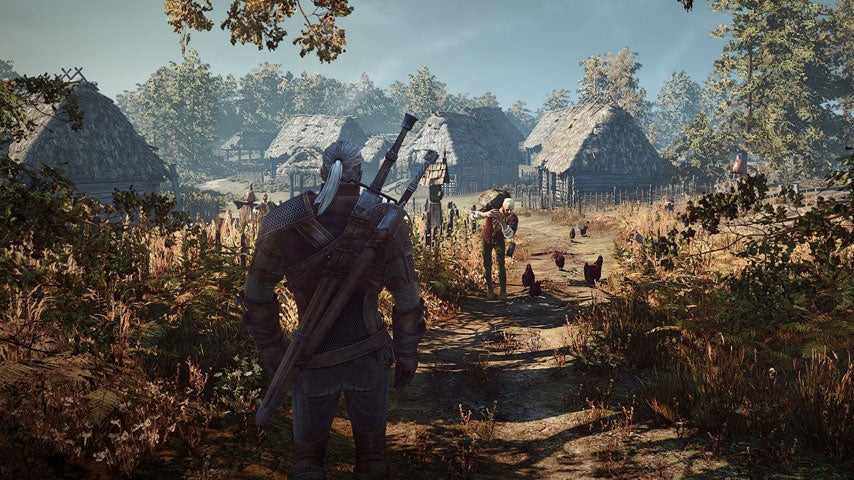 The Witcher 3 kicks off in White Orchard, but before you exit the Prologue there are loads of optional missions to check out.
The Witcher 3: White Orchard secondary quests
The Witcher 3: Wild Hunt begins in White Orchard. You can come back here later in the game if you like, but there are some quests you will fail if you don't get them done during the game's prologue. For best results, do these anytime before you go off to fight the griffin in The Beast of White Orchard, as entering the inn after turning in the contract on the beast will send you straight off to Act 1, beginning with Imperial Audience.
Witcher 3 secondary quests: White Orchard
Witcher Contracts: White Orchard
How to kill the Devil by the Well easily, how to make Specter Oil, how to find the ingredients for Specter Oil, and more.
Treasure hunts: White Orchard
White Orchard: special and miscellaneous quests
Collect 'Em All

The Collect 'Em All quest triggers when you play your first game of Gwent in the inn at White Orchard. It is the longest and hardest quest in the game. You need to collect every Gwent card in the game, which means winning a match against every player. We'll be covering this in detail in an upcoming Gwent-specific guide, but for now, focus on buying every card and winning every match.

Destroy every monster nest, collect every guarded treasure, and raid every smuggler's stash.
Back to The Witcher 3: Prologue (Kaer Morhen, White Orchard), or back to The Witcher 3 guide and walkthrough.