The Witcher 3: Precious Cargo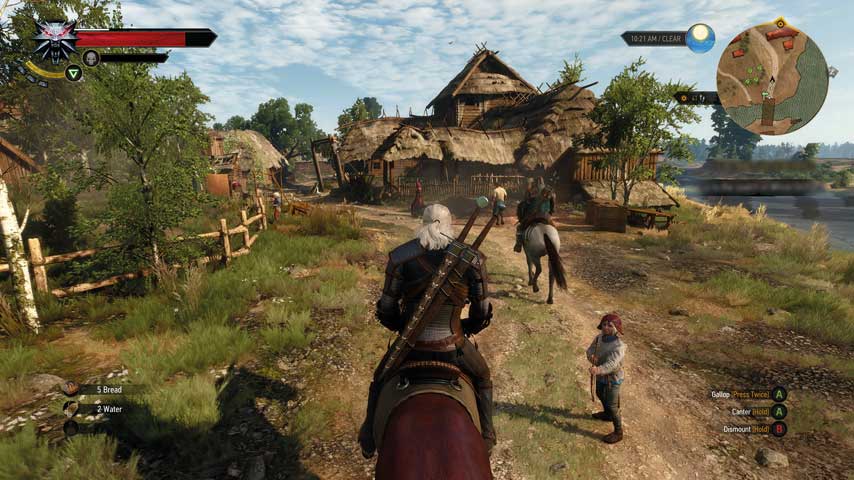 Who is this merchant and is he telling you the truth?
The Witcher 3: Precious Cargo
South of the Nilfgaaridan Garrison you'll find a road that splits into a triangular shape on the main map. Here you'll find a merchant sitting around a campfire - he wants you to find a box for him.
Follow the cart tracks using your Witcher senses until you find the slaughtered horse and continue searching the area. You'll find the box soon enough. Return it to the merchant and call his bluff.
You'll need to chase him down quickly on horseback when he flees, but once you get close one swipe of your sword will bring him to his knees. You now need to decide his fate. Let him save his buddies and he'll give you 30 x Crowns and you'll receive 10 EXP too.
Back to The Witcher 3: White Orchard secondary quests, or back to The Witcher 3: Prologue (Kaer Morhen, White Orchard).
Back to The Witcher 3 guide and walkthrough.