Catventure Stray offers first look at gameplay, gets delayed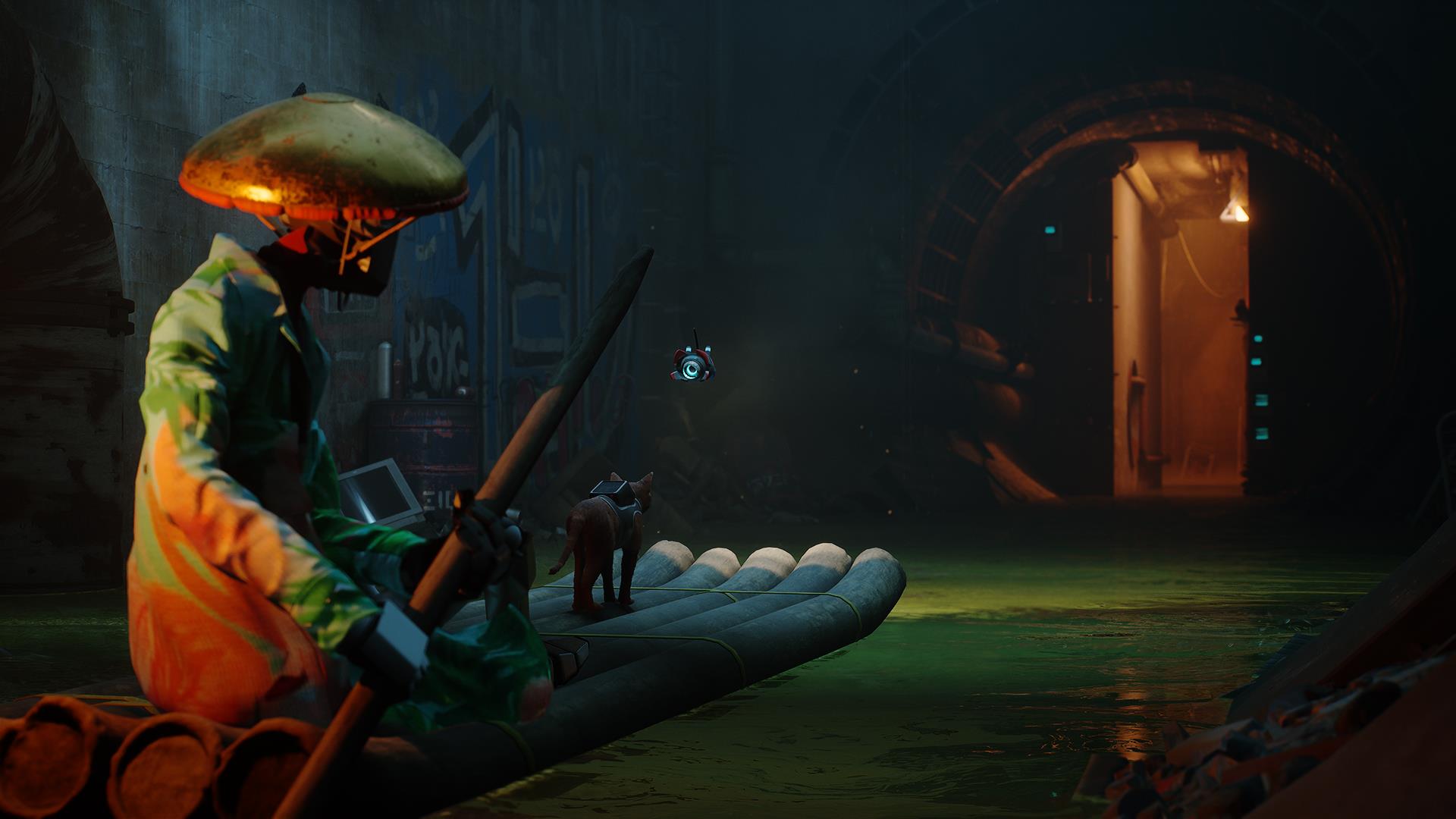 Stray was one of the highlights of the Annapurna Showcase.
Stray, which you may remember from when it was revealed at the PS5 showcase, has returned with an update. First, the game is being pushed back from October this year, to early 2022.
But that wasn't all we got to learn this week, because last night's Annapurna Interactive Showcase also offered a first look at what you actually do in the game. Stray is a third-person cat action-adventure. You play as a stray cat looking for a way out of a cyberpunk city seemingly inhabited only by human-like robots.
To escape this place, the cat will untangle an ancient mystery about the city. Alongside all the platforming and running around, the gameplay walkthrough also showed stray's companion drone, who will help it interact with the world in a few different ways.
There is a bit of combat, against headcrab-looking blobs, but that's about it. Most of your time will be spent solving puzzles and devising clever solutions to remove roadblocks along the way. Stray continues to look as stunning as ever, and this new footage really demonstrated the exceptional animations in play.
Stray is in development for PC, PS4, and PS5. You can wishlist it now on Steam.