Outriders crashes so much on PC it may be causing your C drive to run out of space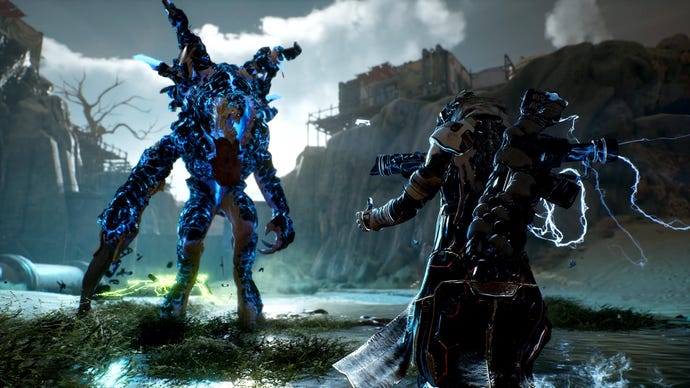 If your SSD is suddenly running out of space, it may be because of Outriders.
In what seems to be an endless list of issues, one Outriders player has discovered a particularly strange problem. Though it may not be anywhere near as severe as the inventory wipe bug, or the game's general instability, it's still serious enough for PC players.
Like most games, when Outriders crashes on PC - and it does this a lot - it creates a crash file dump, which helps the developer track the root cause of the crash and hopefully fix it going forward. All of this is pretty normal, but what's strange in this case is just how big those crash files are.
PC players should be very familiar with the "UE4-Madness" crash window, which is responsible for creating those reports. In my experience, this window appears even when you quit the game normally.
Reddit user Toasteroven47 decided to check the game's save and settings directory, after suspecting it was behind their C drive space getting smaller and smaller. What they discovered was that the save folder houses over 22GB of crash data (Yourusername/AppData/Local/Madness/Saved).
Toasteroven47 used a programme called WinDirStat, which is how they were able to get a clear picture of what each folder contains, particularly as the usual assumption would be that save files for the game are simply large, not that its crash data is massive. The Reddit post is full of replies from other players with similarly large crash report folders.
This isn't likely to cause any immediate problems, beyond the loss of space. Given that the files are all crash reports, you can safely delete them if you're running low on space on your C drive. Obviously, this is only really a problem for those who use an SSD for their C drive, as space is at a premium there compared to mechanical drives.
It's only the latest in a long list of problems Outriders has run into since launch. All of those issues are unfortunate, too, because Outriders can be fun.
For more coverage of People Can Fly's loot shooter, be sure to stop by our Outriders crafting guide, this one for how to farm guns in Outriders, and our popular best Outriders mods page.