Outriders Guide | How to master the power of the Anomaly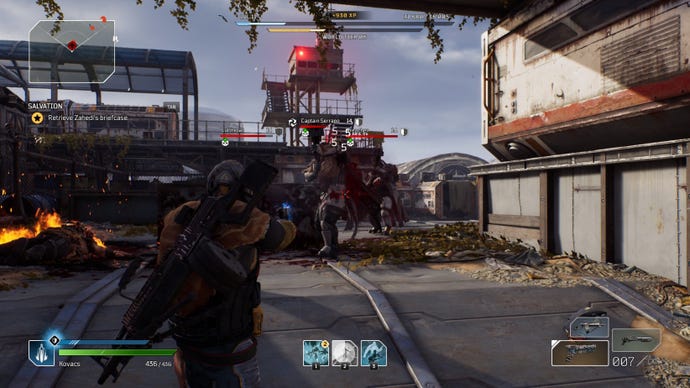 As the Outriders left behind a ruined Earth, Enoch became the last hope for humanity.
But when the peaceful expedition goes wrong thanks to the corrupting effects of the alien Anomaly, years of fighting turn the once golden world into a war-ravaged no man's land.
This intense third-person shooter is packed with deep mechanics and interesting features, and we're here to turn you from a green recruit into a seasoned Outriders veteran, with break downs of how to get the most out of nearly every aspect of the game.
We've broken our Outriders guides into three sections: general advice, how to get the best from your equipment, and help with the game's massive boss battles.
Outriders Beginner's Guides
Our Outriders beginner's guides walk you through some of the game's nuances that aren't immediately clear, helping you wade through your first few hours on Enoch, as well as pick your starting Altered.
Outriders Equipment Guides
Out in the inhospitable wilderness of Enoch, you won't get far without the right gear. Here's how to lay your hands on the strongest equipment in Outriders.
Outriders Boss Guides
If you're playing on the highest level available to you, Outriders is tough. So while the rank-and-file might be giving you grief, they're nothing compared to the plethora of bosses you'll face through the game's main story and side quests. Here's how to take them down.
Outriders Post-Campaign Guides
Your time with Outriders doesn't have to end just because you polished off the final boss. Since the game is "a complete experience straight out of the box" (i.e. with no live service elements), you can jump into these additional challenge chapters once you're finished with the main campaign.