Outriders Expeditions | Solo play, rewards, and Expeditions list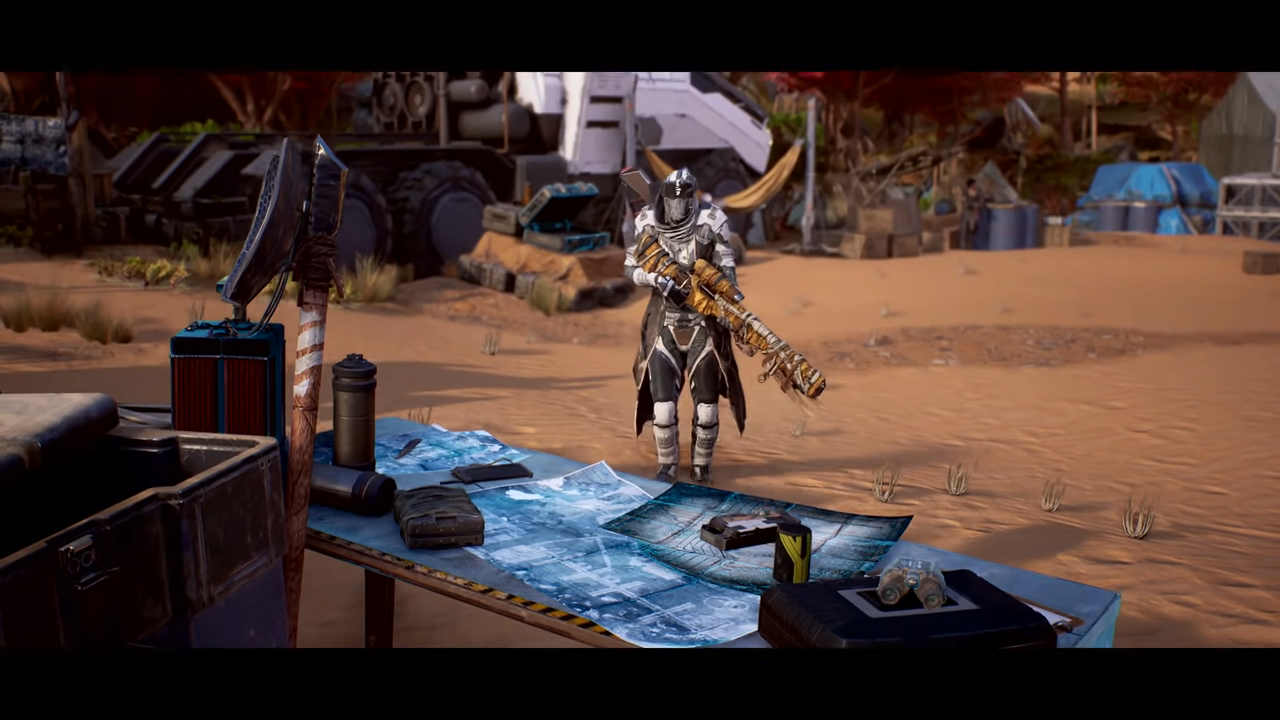 Expeditions are a series of unique post-game challenges in Outriders.
Since Outriders doesn't feature the live service elements common to many other looter-shooters, Expeditions are designed to function similarly to the regularly updating challenges in games like Destiny 2.
If you've finished the Outriders story, but aren't ready to leave the world or your character behind just yet, the Expeditions serve as an epilogue to the game — but are also a challenge mode where you can pit your best equipment, skills, and mods against some of Enoch's toughest enemies.
How do Expeditions work in Outriders?
You can only access Expeditions in Outriders after completing the main campaign.
After arriving in your new camp, you'll see a map table. This is the jumping-off point for Expedition mode. New areas are available to explore, and it's there that you'll encounter Expeditions.
Expeditions work a little bit differently to missions in the main campaign. Most importantly, you won't pick up loot as you go; instead you'll receive it all at the end. But receiving that loot is dependent on successful completion of the Expedition, which is far from guaranteed.
They are designed to be "brutal", but there is some flexibility (and replayability) in how you complete Expeditions. Challenge Tiers — which replace the World Tiers of the main campaign — scale the difficulty of each Expedition.
This means that if you're having difficulty completing an Expedition, you have the option to re-try it immediately at a lower Challenge Tier. This will reduce the expected enemy difficulty — but this will also be matched by a reduction in average loot level.
| Tier Number | Enemy/Loot Level |
| --- | --- |
| 1 | 31 |
| 2 | 32 |
| 3 | 34 |
| 4 | 35 |
| 5 | 37 |
| 6 | 38 |
| 7 | 40 |
| 8 | 41 |
| 9 | 43 |
| 10 | 44 |
| 11 | 46 |
| 12 | 47 |
| 13 | 48 |
| 14 | 49 |
| 15 | 50 |
Initially, you will only be able to attempt Expeditions at low Challenge Tiers. Higher tiers are unlocked by completing Expeditions at your current highest possible tier (more on that below).
Can you play Expeditions solo in Outriders?
Like the main campaign, Expeditions in Outriders can be completed solo. However, going it alone will be much tougher.
Challenge Tier scaling doesn't seem to factor in the number of players involved in the Expedition attempt. Therefore, solo players are in for an even tougher time of it. However, it is entirely possible for a solo player to complete the Expeditions on the maximum tier with the best completion time.
Solo players will probably need to be more willing to grind than their counterparts in co-op. Fortunately, you can attempt each Expedition as many times as you please, which allows you the freedom to advance through the mode at a pace which suits your team size as well as your skills and build.
However, if you'd prefer not to go solo, Expeditions do feature party matchmaking just like the main campaign. There's even an Accolade — United By Fate — for completing an Expedition with random players you found through matchmaking.
List of Expeditions in Outriders
There are 14 Expeditions in Outriders, with around three to five objectives each.
Chem Plant (available from the start)
Heart of the Wild (available from the start)
Timeworn Spire (available from the start)
Archways of Enoch
Boom Town
Frontline
Marshland Caverns
Mountain Outpost
Paxian Homestead
Stargrave
The Drought Palace (minimum tier: 4)
Colosseum (minimum tier: 8)
Scorched Lands (minimum tier: 12)
Eye of the Storm (minimum tier: 15)
There are only three Expeditions available when you first access the map; but for the most part, Expeditions can be attempted in any order after that.
However, there are four Expeditions with Tier requirements, as indicated in the list above. This means that Eye of the Storm can only be attempted once you've unlocked the maximum tier level, and acts as the de facto conclusion to the Expeditions' story (though in practice it can still be beaten out of sequence).
What are the Expedition rewards in Outriders?
Two factors influence the loot you receive for completing Expeditions: what Challenge Tier you succeeded at, and your completion time.
There are 15 Challenge Tiers, with the loot getting progressively better the higher up the scale you go.
Exact completion time requirements vary, but it is always roughly 10-15 minutes for Gold; around 20 minutes for Silver; and 25-30 minutes for Bronze. You can still succeed at the Expedition while taking longer, but your completion time will be unranked.
All successfully completed Expeditions guarantee some loot. But succeeding on higher challenge tiers and in better time grants bonus loot, which increases in both quantity and quality at higher tiers and with better time.
So, for example, by completing a Tier 1 Expedition in Bronze time you can expect one additional loot item of guaranteed Rare quality; while at the other end of the scale, completing a Tier 15 Expedition in Gold time will likely net you one Legendary and three Epic items.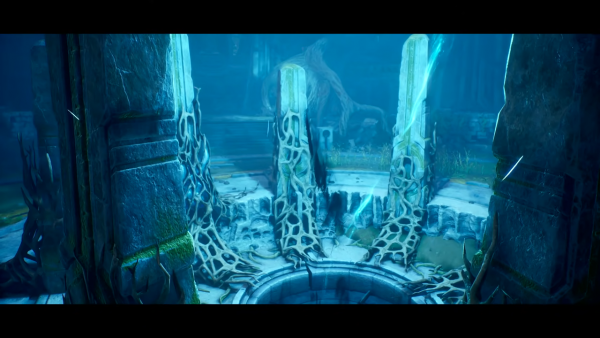 Furthermore, successfully completing an Expedition regardless of conditions will get you Pod Resources. These are an exclusive currency in the post-campaign sections of the game, and can be redeemed in the in-game shop for items and other resources.
Finally, completing Expeditions at your current highest Tier unlocks new tiers, essential progression for earning better loot and completing those four tier-locked Expeditions. Earning Bronze completion unlocks one new tier, Silver unlocks two, and Gold unlocks three.
If you're wondering which sub-classes are best to take into Expeditions, check out our guide to the best character builds in Outriders.
For more on Outriders guides, check out our comprehensive guides hub page.