Nintendo Switch launch date, price, wacky screen-free games and more: everything from the livestream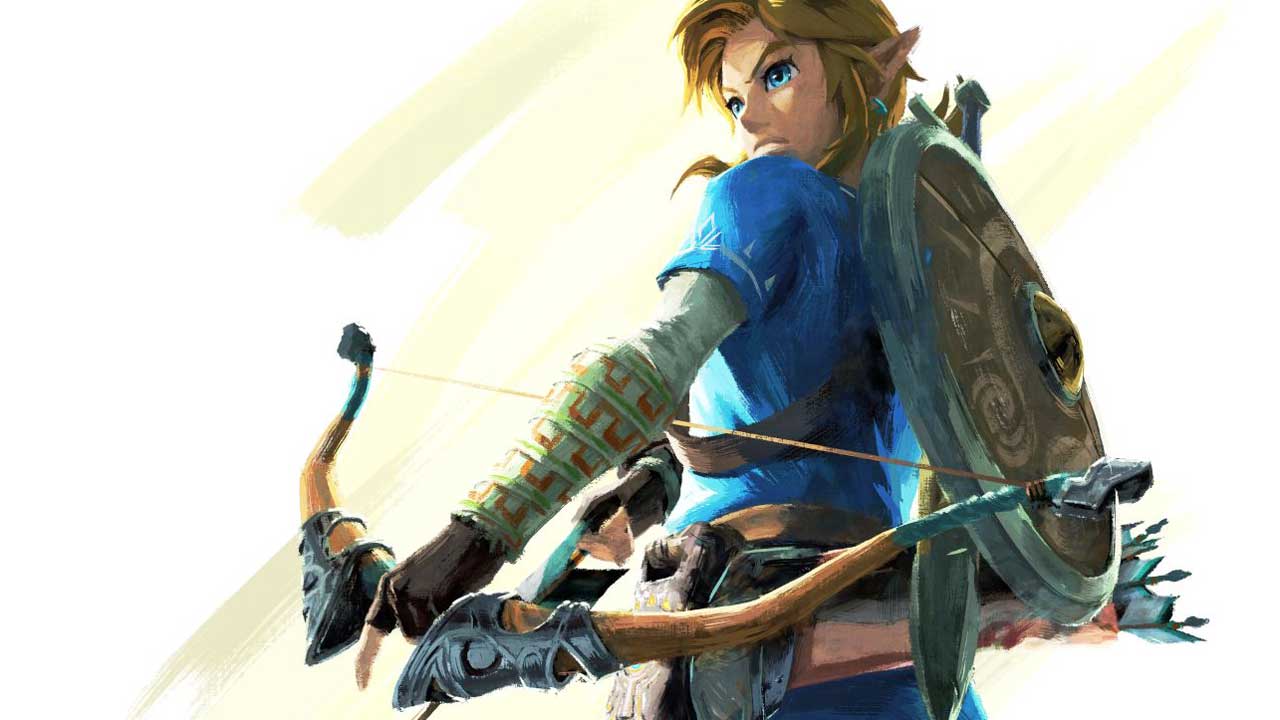 Switch brings Nintendo into the modern era. Here's everything we know.
Switch will launch on March 3 in Japan, the US, Europe and other major territories, Nintendo announced today.
The Switch will retail for $299.99 in the US, £279.99 in the UK, and ¥29,980 in Japan. European prices have not been set, but we can probably expect something in the region of €299.99 judging by historical regional pricing.
The Switch has a 6.2" multitouch screen and 32GB internal storage, expandable with a microSDXC card.
The console will ship with left and right JoyCon controllers, JoyCon wrist straps, a JoyCon grip, the Switch dock, an HDMI cable and an AC adapter.
Two Switch SKUs will be available, at the same price - one with grey controllers, and one with coloured controllers.
The Pro Controller will be sold separately from the Switch console.
Breaking tradition, Switch will be a region-free console.
Nintendo intends to offer a more robust online experience this time. Nintendo Switch online services will be free at launch, but will become a paid service, like Xbox Live Gold or PS Plus, in northern autumn 2017. More details are coming at a later date, but we do know you'll be able to access many of the features from your smartphone, including setting up play dates and finding friends.
The Switch's battery life seems pretty decent, lasting between 3.5 hours and 6.5 hours, Nintendo said.
Switch JoyCon controllers have unique features
The Switch's JoyCon controllers have independent gyro and motion sensors. A, B, X, Y buttons as well as a Home button. Each JoyCon has an analog stick which can be depressed to activate another button, a Capture button like Sony's Share button, and an NFC reader for Amiibo and other devices.
The Switch comes with two JoyCon controllers, but can support up to eight players. JoyCons come in Neon Blue and Neon Red if you perfer. You can also attach the JoyCon Strap, which makes it easier to grip and adds L and R buttons.
But Switch wouldn't be a Nintendo console if that was the end of its powers. The right Joycon has an IR sensor that can sense the shape and distance of objects in its field of view, as tipped by patents. It also has an internal rumble system of some sort which can convey the "feeling of ice cubes in a cup", or of water filling the glass.
First-party Switch games
The JoyCon's unique features mean the Switch supports unique styles of gameplay like that of 1 2 Switch, a mini-game collection which is intended to played without looking at any screens. Nintendo said the idea is that players will be looking into each other's eyes to try and read each other's moves, prioritising face-to-face interactions, so it can be a party game and ice breaker. Is this the Switch's Wii Fit analogue?
Continuing to verify that garbage-looking Switch leak, the next game on show was Arms. It's a multiplayer fighting game where all the characters have some variety of extendable arms, and players use the JoyCon's motion controllers to punch the heck out of each other. It's launching in northern spring, and Nintendo hopes it will debut new favourite characters.
Splatoon 2 was up next, and is planned for release in northern summer. It will have new weapons and maps, and Nintendo has a season of events planned starting right after release.
Making the garbage-looking Switch leak a four for four success story, Nintendo announced Super Mario Odyssey. In this title, Mario has jumped out of the Mushroom Kingdom and into the "unknown", which seems to mean to some familiar settings. Mario has some sort of cap with eyes on it, which Nintendo hinted will play an important role in providing a new kind of gameplay, but didn't say anything more. You'll get short odds on AR features. It's coming holiday 2017.
Although Nintendo didn't really talk about it, it showed Mario Kart 8 Deluxe. After the event we got a trailer for it.
Third-party Switch games
Nintendo then ran through some third-party games: Fire Emblem Warriors and the newly-announced Xenoblade Chronicles 2 both got trailers, while Dragon Quest 11 and Dragon Quest Heroes got a mention before Nintendo and Atlus announced a new Shin Megami Tensei game.
Sega turned up to say it would be supporting Switch with Sonic Mania and Puyo Puyo Tetris, and Bethesda's Todd Howard confirmed Skyrim is on the way to Switch, something that hadn't been official until now.
The next guest was Goichi "Suda51" Suda, who confirmed a new No More Heroes game is coming to Switch. You don't say, pal. It doesn't have an official title yet, but it will bring back Travis Touchdown.
EA then wandered in to say it would be supporting Switch. EA Sports FIFA is coming to Switch "later this year", apparently; EA didn't say if we're talking about a port of FIFA 17 or a new game.
Nintendo then showed a sizzle reel showing off loads of different games. We'll need to pick over it later when we can pause, but we did see Street Fighter 2 in there, which really makes us regret being cynical about the not-actually-garbage leak.
The Legend of Zelda: Breath of the Wild
Nintendo made us wait right to the end to talk about Zelda, and even then padded things out with some waffle segments before getting to the goods.
We'll just cut right to the chase. The Legend of Zelda: Breath of the Wild releases March 3 - right alongside the Switch. Yes. Everything is okay again.
A lovely bit of new footage was shown, with lots of dramatic slow environmental pans and orchestral music, and shots of Link dashing about and clambering all over the landscape. Then it all went suitably nuts. We'll have it for you ASAP, obviously.