The Nintendo Switch's wireless battery life varies between 3.5-6.5 hours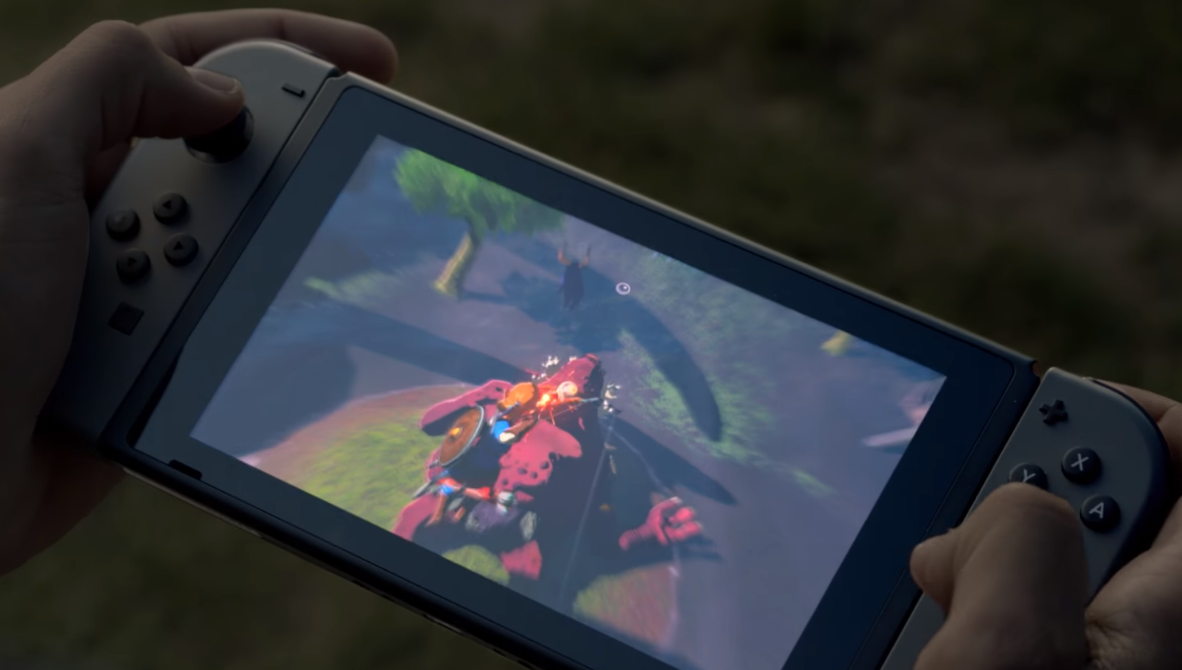 The Nintendo Switch is portable, although you'll need to plug it in for long sessions.
Nintendo has announced that the Switch will run for between 3.5 and 6.5 hours when out and about, depending on the game and how it's being used.
You'll only get three hours when playing a demanding game like The Legend of Zelda: Breath of the Wild, for example. This is slightly behind what you could expect from the 3DS, but then it's a much more power-intensive system.
To Nintendo's credit it didn't attempt to bury this news, mentioning battery life right at the start of today's Switch launch details presentation.
In any case, it's enough to get you through your commute and back to a charging cable or dock. Expect USB-powered back up charging batteries to be pretty hot accessories, though.