Nintendo patents suggest Switch can project a baseball onto your hand, and recognise when you throw it back in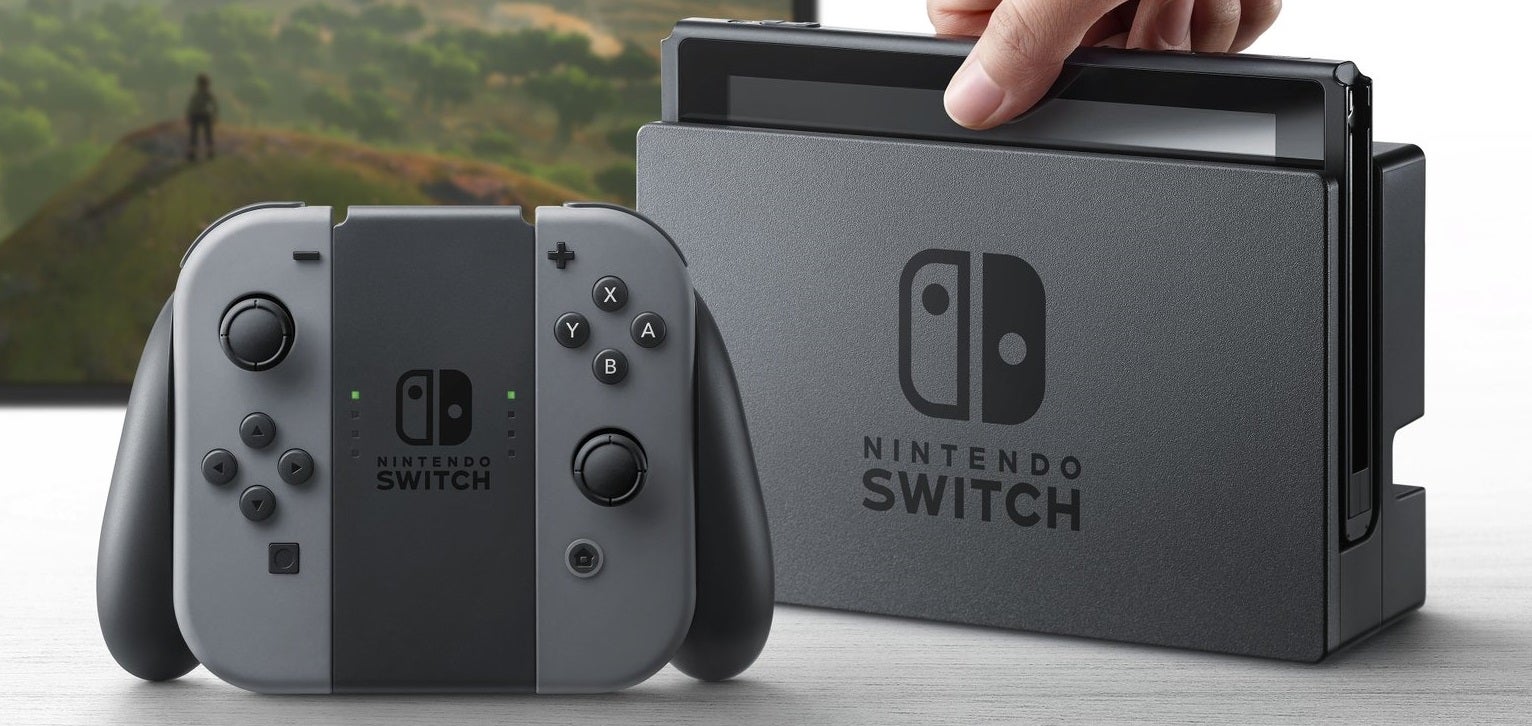 Nintendo Switch may be hiding some amazing secrets under that modest little cover.
Nintendo has as good as said Switch has a number of unrevealed features and given the company's history of pushing new types experiences with hardware releases, we're half expecting it to reveal something pretty astonishing before the hardware launches in March 2017.
Polygon turned to a number of patents filed by Nintendo over the past year to see if they had any clues regarding unannounced Switch features, and found some really interesting stuff.
According to the site's findings, one patent suggests Switch may have "a touch panel, a vibration motor, microphone, speaker, geomagnetic compass, camera and GPS receiver" as well as "an infrared camera, a light-emitting distance measuring sensor, an infrared emitter and a projector" on one side.
The bristling array of sensors on the side would allow the Switch to "detect motion, shapes and gestures and project images onto a 'screen or the hand of a user'", as well as verify detachable controllers of various types (hello, peripherals).
Nintendo followed it up with three more patents regarding gesture recognition via the device's sensors, sort of like a portable Kinect. Nintendo suggested this might be used in conjunction with the projector to enable things like projecting a ball onto your hand, and detecting your movements so you can catch it and throw it back in. Visit the full report via the link above for several other examples of how the camera and projector might be used in gameplay.
The patents show a device with many similarities to the Switch, which doesn't guarantee they'll appear in the final form, unfortunately. Remember that Nintendo has a long history of patenting all sorts of wacky devices that never came to light. That said, nothing in the video seems to contradict what's in these documents, AR seems a pretty good fit for the kinds of games and experiences Nintendo likes, and it's a hot tech.
Plus, I mean, surely being a hybrid portable isn't all Nintendo's got this time...? We know the Switch isn't about second-screen gaming like the Wii U, and it doesn't look like it'll bring back motion or stereoscopic 3D, as with the 3DS and Wii.
So what else will the Switch do to differentiate itself? I'd be super excited to find out there's more to it.