Nintendo Switch has a 6.2" 1280x720 touch screen, and other hardware specs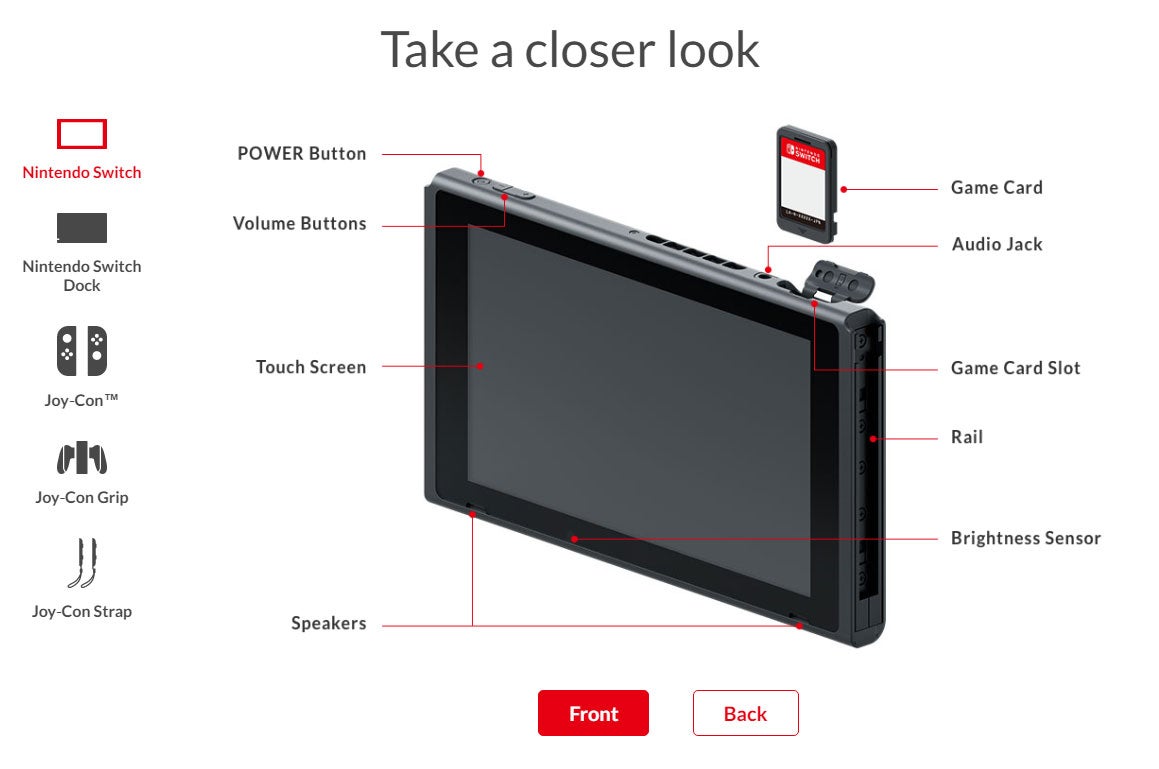 Switch is no longer a mystery. Here's the goss on Nintendo's new hardware.
Nintendo still did not discuss Switch's innards during its launch details reveal event, but it did tell us a little bit about the hardware in general.
The Switch has a 6.2" multi-touch screen which displays up to 1280x720 resolution. Around the edge of the Switch screen you'll find a brightness sensor and a pair of speakers.
Around the edge of the Switch is the power and volume buttons, the headphone jack and game card slot, and the docking rail. As a reminder, the Switch is a hybrid system which docks for use with screens, but unplugged and in portable mode it has a battery life of three to six and a half hours.
The console has 32GB internal storage, but you can expand this with a microSDXC card up to 265GB. You'll definitely want one of those to install Skyrim, we imagine.
Update: Expandable memory support goes as high as 2TB, and you're gonna need it.
The Switch launches March 3 for $299. You can find everything we know about it in our coverage of today's Switch reveal event.
Switch is the first new console from Nintendo since the Wii U, and has a lot to prove. There are plenty of good feelings today, though.