Splatoon 2 paints the town red on Switch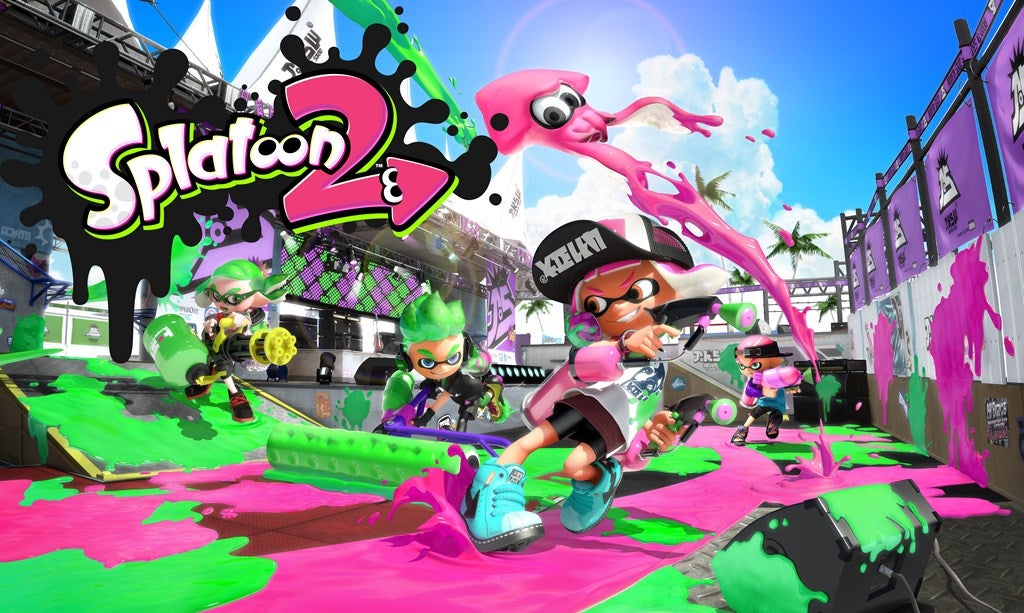 Splatoon, Nintendo's best new franchise from the Wii U, is getting a Switch sequel.
Alongside the trailer, Nintendo announced that the game would feature new standard and special weapons (some of which are showcased above), and brand-new stages to splat each other in.
The game allows you to take 4v4 Turf War battles on-the-go using local and multiplayer.
Two years have passed since the release of Splatoon, and two years have also passed in the game world. This means new fashion trends along with weapon and gear styles have changed.
Here's a list of features sent over by Nintendo:
New weapons – New dual-wielding Splat Dualies join the action, complete with a new Dodge Roll move. Mainstays like the Splat Roller and Splat Charger have also been remixed to include new gameplay mechanics and brand-new special weapons.
Local and Online Multiplayer – In a first for the series, compete in local multiplayer Turf War battles, whether in TV mode or on-the-go in handheld or tabletop modes. Online battles also make a return.
New ways to play – Play using the Joy-Con controllers or the Nintendo Switch Pro Controller, both of which allow for gyro controls for better aiming and control.
New Trends – Two years have passed since the release of Splatoon in real life, and two years have also passed in the game world. Some familiar characters return under different circumstances, and new characters are introduced as well.
Fresh Updates – Similar to Splatoon for Wii U, updates will roll out post-launch, adding new content.
Smart Device Support – An upcoming smart-phone application for the Nintendo Switch system will enhance matchmaking and allow for voice chat options.
Turf War – Iconic 4 vs. 4 Turf War battles return - The goal is to splat ink on as much territory as possible, while strategically submerging yourself in your team's colors and blasting your enemies.
You can use the Joy Con controllers, or with the Pro Controller. Gyro controls will return, and the Super Jump returns.
The game is due in summer. It sounds like it will be structured similarly to the first game, with a steady drip of new courses, modes and events. No information about a single-player campaign was shared at this time.