Nintendo launches Switch starter pack bundles for Mario, Zelda, and Splatoon 2
Nintendo has announced "starter pack" bundles for Breath of the Wild, Super Mario Odyssey, and Splatoon 2.
Starter pack bundles for three Switch titles are being released at the end of September, just in time for the holidays, and will include a Switch game and an accompanying strategy guide.
The bundles will launch alongside two new 2DS XL colourways - silver and purple - that come with Mario Kart 7 pre-installed and will be priced at $149.99.
Nintendo also announced a Super Smash Bros. Ultimate Pro Controller that you'll be able to pick up on December 7 on its own for $74.99, or alongside the game and steel book, for $139.99.
"We want to give people a variety of options and price points when shopping for themselves or the Nintendo fans in their lives," said Nintendo's Reggie Fils-Aime.
"Whether looking for a portable system for a first-time gamer or a cool controller to play Super Smash Bros. Ultimate, Nintendo has great gifts for all ages this holiday season."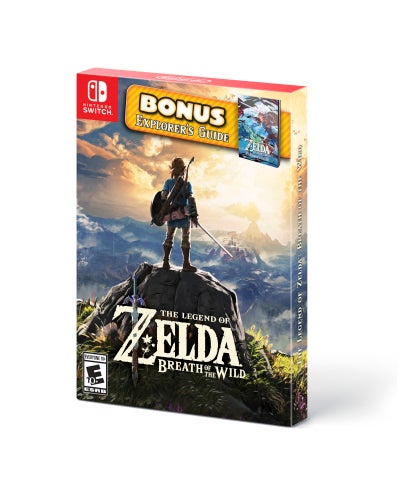 Nintendo's had a good run for the past couple of months, with the best-selling hardward and software for both June and July.
Both Breath of the Wild, and Super Mario Odyssey were in the top 20 games for each month too, so packing them in with guides in the run-up to Christmas seems like a nifty idea.
The starter packs will be available for around $59.99 each and will launch on September 28.