Genshin Impact revenue hits $874 million in five months on mobile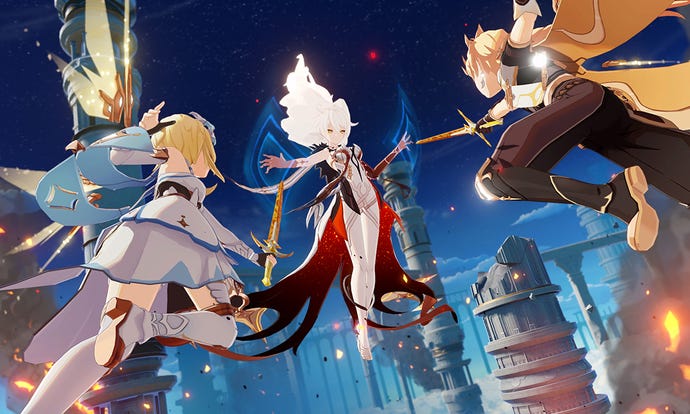 The mobile version of Genshin Impact earned approximately $874 million in revenue during the first five months of availability.
Genshin Impact released on September 28, 2020, and the figure comes from Sensor Tower.
The title is now the third most revenue-generating mobile game globally across the App Store and Google Play in the period following its launch. It sits behind Honor of Kings and PUBG Mobile, which according to Sensor Tower, have grossed over $1 billion during the past five months.
This makes Genshin Impact the top-earning mobile RPG worldwide, bringing in approximately $175 million in player spending per month on average.
China can be attributed to the most revenue generated for the title, earning $253 million from the local App Store to date. Outside of China, the game earned over $620 million. Japan ranks second for player spending, and the United Stated third in spending.
The App Store accounts for the majority of global player spending, with almost $521 million brought in, compared to $325 million from Google Play.
October 2020 was the game's best month for revenue when it generated close to $234 million.
Genshin Impact launched in September for mobile devices, as well as PC and PS4. Within four days of release, the game had been downloaded 17 million times on mobile alone, while it was estimated that the title had racked up $50 million in revenue in its first week.
If you need to get caught up on the game ahead of the update, you can catch up on our updated guides for Genshin Impact Ascension Materials, and how to cook ingredients.