Fortnite: Season 7 Week 5 challenges - here's how to get your bonus XP and Battle Stars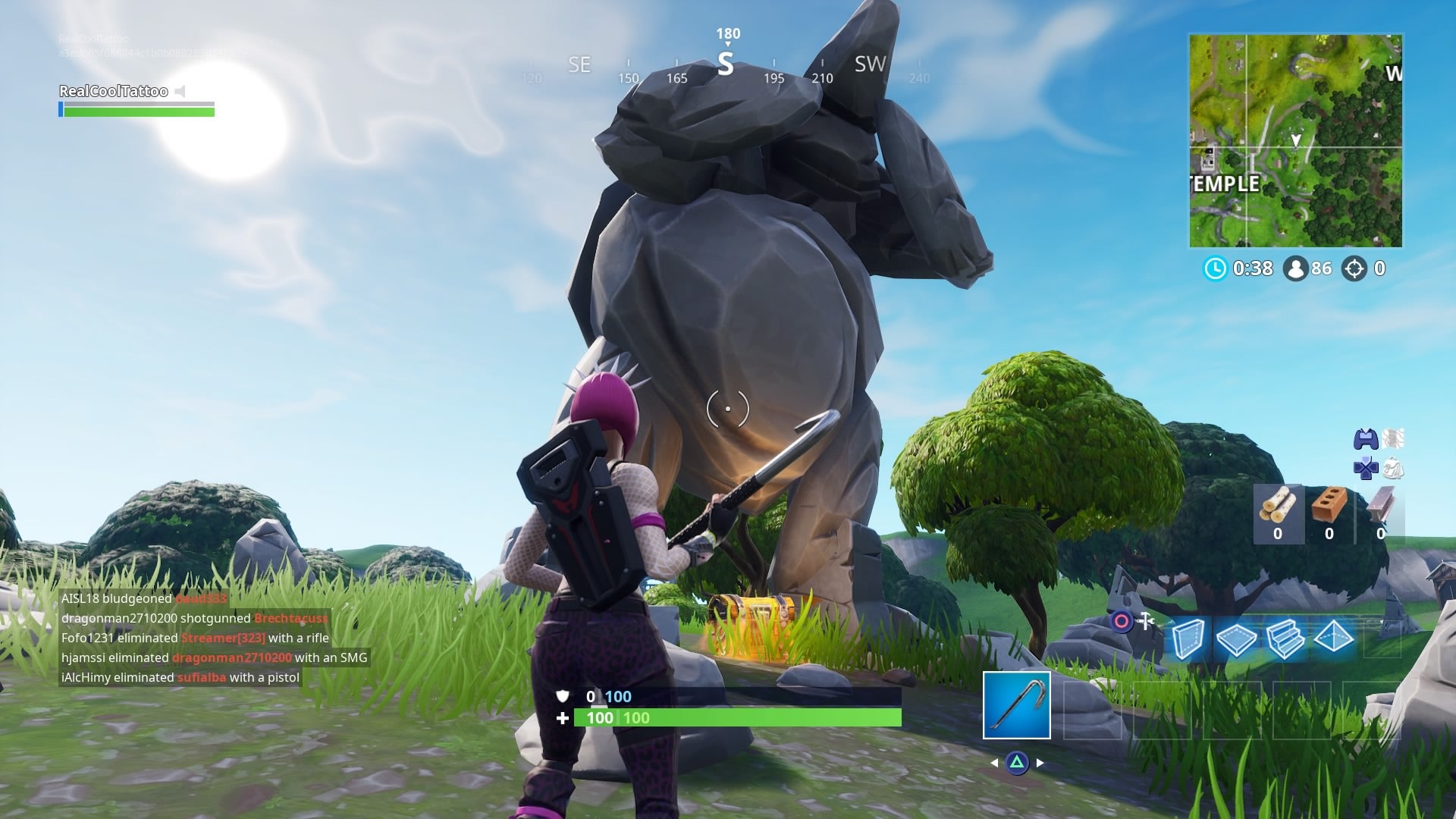 It's new year, new challenges in Fortnite, as another set of weekly tasks lands to grant you the chance at some bonus XP and Battle Stars Here's how to complete every one of the Season 7 Week 5 Challenges.
As always the challenges are split into two tiers, Free and Battle Pass, with the most involved missions usually reserved for paying players. However, there's more often than not at least one fun task that's available to everyone.
Fortnite Season 7 Week 5 Challenges
Free Challenges
Deal 5,000 damage to opponents' structures

This might seem like a lot, but will quickly add up, especially if you manage to snag an explosive weapon. Make sure you're only hitting structures built by other players though, as buildings already in the game won't count.

These locations are best explained with a map and screenshots, so we've made a full page on where to dance on top of a water tower, ranger tower, and Air Traffic Control Tower.

Eliminate an opponent from closer than 5m away

If this doesn't happen naturally for you, try weakening an opponent with a longer-ranged weapon before moving in to finish them off with something like a shotgun. You could always complete this challenge in 50v50 and just get up close to an already downed enemy player.
Battle Pass Challenges
Get 3 Suppressed Weapon Eliminations

I actually quite like the suppressed weapons, especially the suppressed pistol, because they have a decent fire rate compared to their damage - even if they're not quite the best in the game. Plus, who doesn't love being sneaky? This challenge is quite straightforward, and the main test will be finding these weapons in the first place. Try looking in the chests in the secret underground bunker underneath the western house in Snobby Shores.

Search Chests at Wailing Woods or Paradise Palms

In previous seasons Chest challenges have been quite hard to do the week they're set, because so many people converge on one place. Since you've got two locations to visit now though, it shouldn't be as tough. Try dropping in on the tall skyscraper on the western side of Paradise Palms - there's a chest spawn on the roof, as well as more in the rooms and balconies all the way down. As for Wailing Wood, the maze at its centre is your best bet. There are four chest spawns the corners of the maze, as well as another in the house in the middle.

We've got a whole separate page that shows you exactly where to go for this challenge. Does a Giant Rock Man, a Crowned Tomato, and an Encircled Tree sound familiar to you?

Stage 1: Land at Polar Peak, Fatal Fields, Tomato Temple, Loot Lake, Snobby Shores

This is very straightforward, but will just take at least five matches to complete.
Fortnite Season 7 Weekly challenges
There are plenty of challenges to be getting on with in Fortnite Season 7 and here's how to complete them: