Fortnite Season 10 challenge guide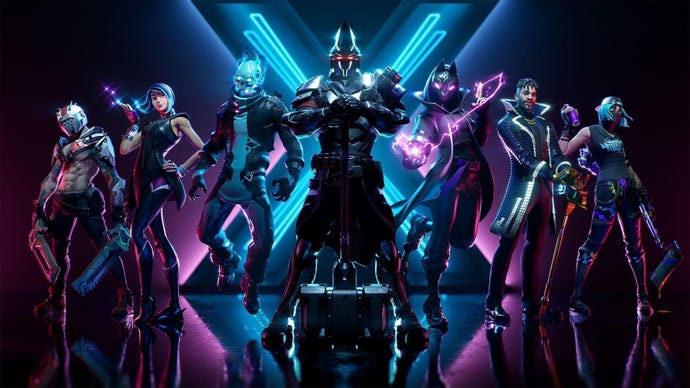 The new season of Fortnite is well underway, and there are dozens of new challenges for you to complete over the next few weeks. more
In Season 10, there are new themed challenges tied to certain skins and themes, LTMs and new Prestige challenges that will test your skills.
New Rift Zones will appear around the map in Season 10, the first of which transformed Neo Tilted into the wild west-themed Tilted Town. These Rift Zones will have certain rules active when you're in them, such as no building or harvesting items.
Fortnite Season 10 challenges
The majority of challenges are quite straightforward, such as defeating enemies using SMGs or getting headshots. For the more difficult challenges, we've created some pages to help you find the likes of lost spray cans, dinosaur statues and stop signs.
In addition to weekly challenges, there are hidden Battle Stars to find throughout Season 10, so check back each week for a new location.
Fortnite: Out of Time challenges
Fortnite: Road Trip challenges
Fortnite: Spray and Pray challenges
Fortnite: Worlds Collide challenges
Fortnite: Smash and Grab challenges
Fortnite: Blockbuster challenges
Fortnite: Boogie Down challenges
Fortnite: Meteoric Rise challenges
Fortnite: Team Spirit challenges
Fortnite: Bullseye challenges
A Fortnite x Batman cross-over event is on the horizon, so check back soon for more information.