Fortnite: Stop Sign Locations
It seems easy, but when you're actually looking for stop signs in Fortnite they all seem to go into hiding. Here's where you can easily find some for the Road Trip Battle Pass challenge.
For this challenge, you'll need to have the Catalyst skin equipped from your Locker for the destruction to count. You're on the hunt for some Stop Signs, so here's where to find them.
Fortnite Stop Sign Locations
First off, it's probably going to be easier to do this over a couple of matches. All of the stop signs are quite spread out and you can hit the same ones multiple times in different matches and still claim the credit.
| Stop sign location | Map reference |
| --- | --- |
| Salty Springs | F7 |
| Pleasant Park | C3 and C4 |
| Paradise Palms | I8 |
| Mega Mall | H6 |
Later on though in the Prestige section when you have to do them within a single match, it's probably best to grab a hoverboard from the racetrack up near Junk Junction, then hit Pleasant, Salty and Mega Mall.
Pleasant Park Stop Signs
The best place to go is Pleasant Park, where you'll find a total of seven signs. There are three stop signs in the southeast corner close to each other on the side of the road, as well as one in the northeast corner, two on the northern roadside, and one on the western side.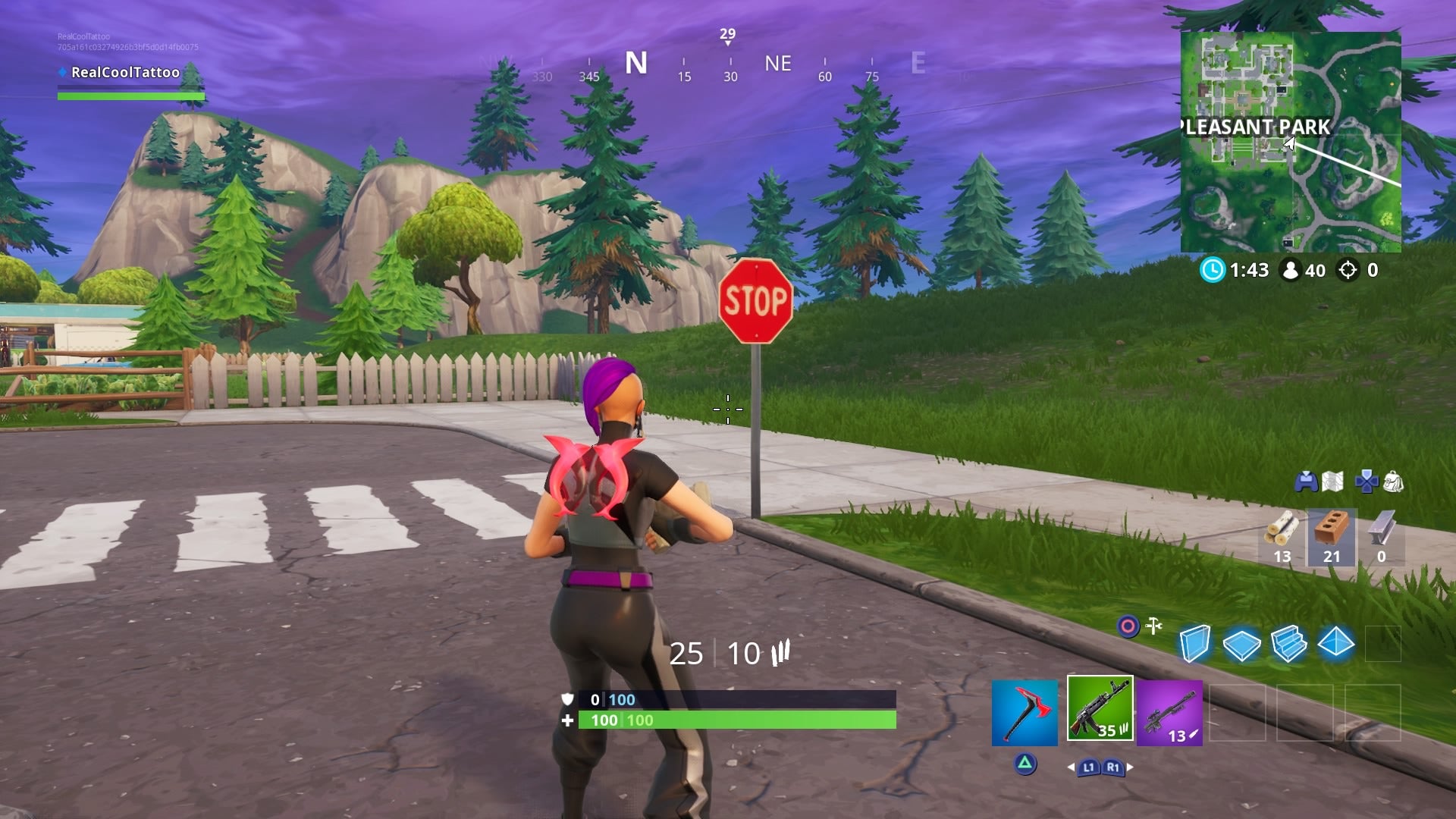 Salty Springs stop signs
Another good place to go is right in the middle of Salty Springs. Here there are three stop signs that you can readily destroy with your pickaxe and be a third of the way to completion.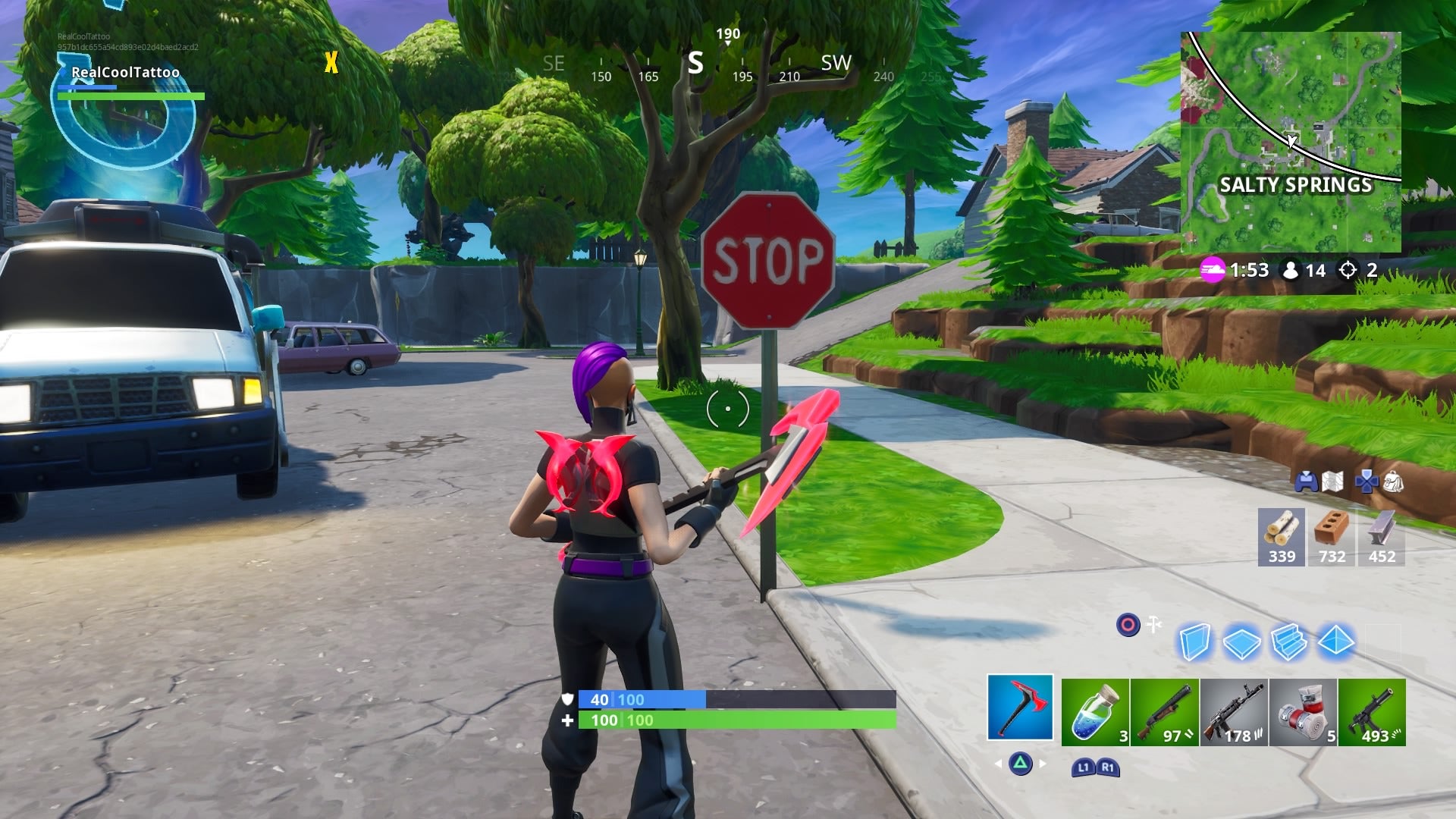 Paradise Palms stop signs
As well as that, there are a couple of stop signs in the residential roads on the eastern side of Paradise Palms.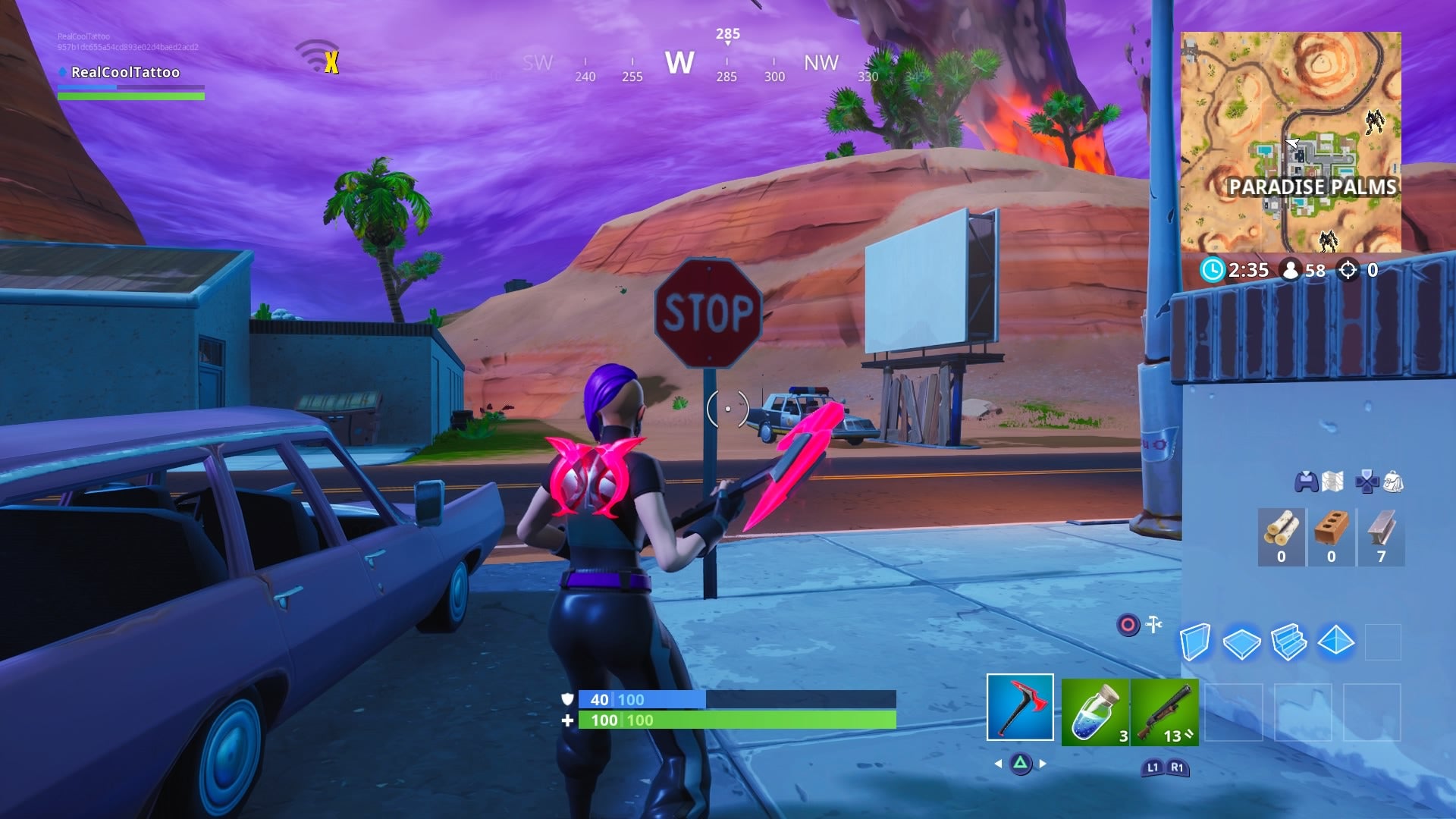 Mega Mall Stop Sign
If you find yourself over this way, there's also a stop sign in the middle of the Mega Mall area.
For more on what's new in Fortnite, check out all of the Battle Pass items and new skins.
The map has changed to reintroduce Dusty Depot, but also added giant Brute mechs.
For your next challenge, why not visit the Durrr Burger head, dinosaur and Stone Head statue or find the chests inside containers with windows?
The Spray and Pray missions are also live, so check out where to find some lost spray cans, all the gas station locations and where to find graffiti-covered buildings.