Fastest Car in GTA Online | What is the fastest car in GTA?
Gotta go real fast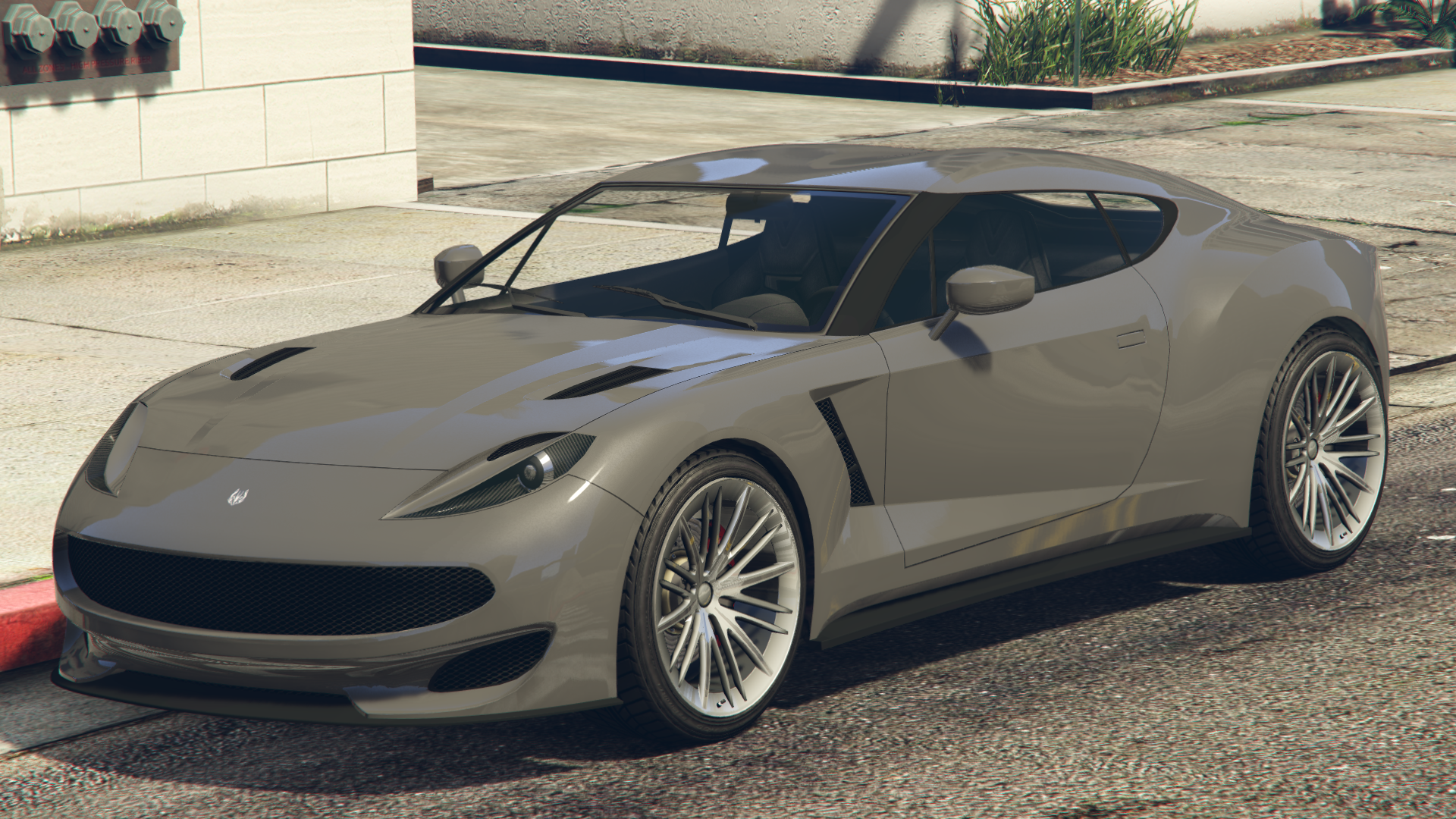 The fastest GTA Online cars can make a world of difference whether you're on the streets or pulling off a big heist.
Regular content updates help to keep the game fresh even for long-time players, but with hundreds of cars now available to purchase in the game, which ones are really worth saving up for?
Building yourself a garage filled with the best vehicles is undeniably a big appeal for many players, and if it's a prestige collection you're after, speed surely should be a major factor.
So with that in mind, we present to your our run-down of the five fastest cars in GTA Online.
Fastest car in GTA Online: how it's measured
The question of which car in GTA Online is the fastest is not as clear-cut as you might think. There's no official data from Rockstar on which cars have the highest top speeds, so the community have taken it upon themselves to work it out. It's undeniably a lot of fun to do it this way, but it does lead to a bit of variation in the results.
We're using the top speeds recorded by YouTuber Broughy1322, who's carried out a methodical speed test of every high-performance car in the game. (There's even a methodology document here if you're interested.) While the resulting numbers are doubtlessly accurate, it's worth bearing in mind that some players have conducted similar tests and come away with slightly different results.
However, what everyone can agree on is that to achieve top speed, a car needs to have its Engine Monitoring System (EMS) fully upgraded. There are four levels of upgrades, which can set you back up to around $2,300 apiece for high-end cars like the ones on this list. At the fourth and final upgrade level, maximum acceleration will be around 15% higher than the base level.
Needless to say, all measurements for the fastest car in GTA Online are based on fully upgraded models.
The five fastest cars in GTA Online
There's no exact community consensus on which single car is the fastest in GTA Online. However, these cars consistently rank the highest, regardless of whether you're measuring for lap time or top speed
| Car Make + Model | Cost | Top Speed Recorded |
| --- | --- | --- |
| Ocelot Pariah | $1,420,000 | 136.00 mph 218.87 km/h |
| Grotti Itali RSX | $3,465,000 | 135.30 mph 217.74 km/h |
| Pfister 811 | $1,135,000 | 132.50 mph 213.24 km/h |
| Principe Deveste Eight | $1,795,000 | 131.75 mph 212.03 km/h |
| Bravado Banshee 900R | $565,000 | 131.00 mph 210.82 km/h |
Ocelot Pariah
Fully upgraded, the Ocelot Pariah is almost certainly the single fastest car in GTA Online. Though Rockstar haven't officially commented on the matter, there might be a clue in the name. "Pariah" certainly has negative connotations, but how else would you expect this infamously sardonic developer to denote a car that stands apart from the rest?
Grotti Itali RSX
Inspired by the real-world Ferrari SF90 Stradale, the Grotti Itali RSX sports car is by far the priciest on this list. It's worth it both in terms of style and speed, however. It's a strong contender for the title of fastest car in GTA Online: the Ocelot Pariah beats it by the minuscule margin of 0.7 mph.
Pfister 811
The top two cars on this list are both sports vehicles, so the Pfister 811 can still boast the fastest speeds for any supercar class vehicle in the game. Its primary real-world inspiration is the Porsche 918 Spyder, but despite this impressive pedigree, it won't hurt your wallet nearly as much as the Ferrari-inspired Grotti Itali RSX.
Principe Deveste Eight
Another supercar, the Principe Deveste Eight loses out to the Pfister 811 as fastest-in-class by just 0.75 mph. It's based on the Devel Sixteen, a concept hypercar which has yet to see the light of day in real life. So if you've ever wanted to drive a semi-mythical supercar, getting hold of a Principe Deveste Eight in GTA Online is your best chance.
Bravado Banshee 900R
The third supercar on this list is once again just 0.75 mph behind its nearest competitor. Coupled with the fact that it is by far the most economical vehicle on this list — why, it barely costs half a million dollars! — this is a good choice for your first purchase if you're looking to put together a collection of the fastest cars in the game.
If you're going to be dropping the best part of ten million in-game dollars on these cars, you'll need a lot of cash. Check out our tips and tricks for making big money in GTA Online to fund your expensive toy collection.
Or if you're looking to take on the latest big heist in GTA Online, we have guides on how to start the Cayo Perico Heist and how to set up for it with prep missions.