New Elder Scrolls Online Blackwood story set 800 years before Oblivion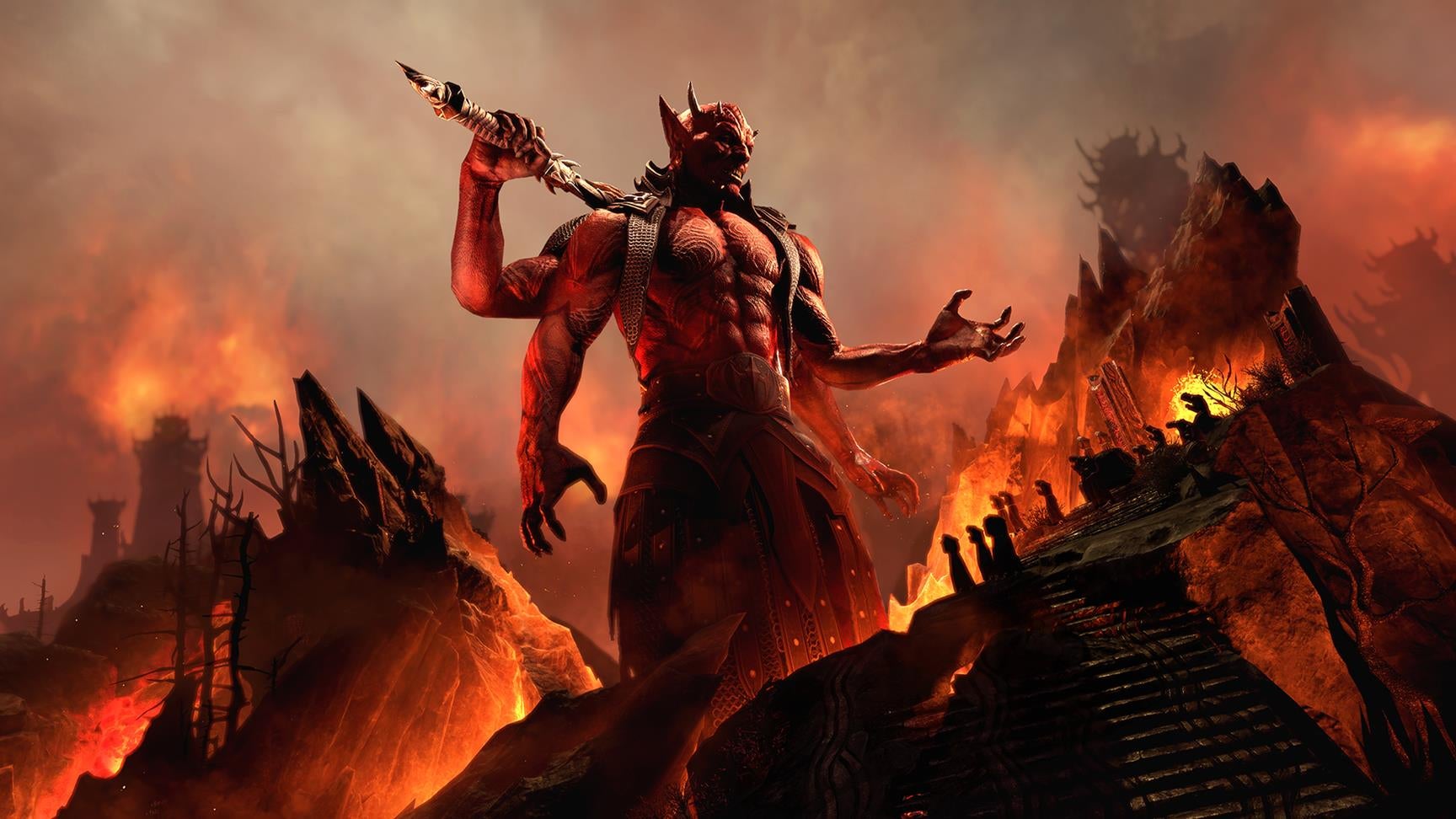 New content dropping for Bethesda's MMO in June.
The upcoming new chapter of The Elder Scrolls Online, Blackwood, will take players to Oblivion 800 years before the events of the game of the same name.
Writing on the PlayStation Blog, ZeniMax Online Studios said that this new area in the MMO will have players trying to figure out what the Daedric prince Mehunes Dagon is up to and why the Longhouse Emperors have made a pact with the fiery demon. That's the big bad from 2006's The Elder Scrolls 4: Oblivion, in case you were curious.
As well as, um, investigating demonic gods, players will also be able to take NPC friends on their travels now for the first time thanks to the introduction of the Companions System. There are also a variety of new areas, including the city of Leyawiin, which acts as a hub, in addition to the city of Gideon. This hasn't appeared in an Elder Scrolls game since 1994's Arena.
The Elder Scrolls Online: Blackwood is launching on June 1 for PC and June 8 for consoles. This new content comes in the wake of players heading back to Skyrim in 2020. The year-long Dark Heart of Skyrim event ended with the Markarth DLC in November.
News that The Elder Scrolls Online was heading to Oblivion this year was revealed with the Gates of Oblivion trailer at the end of 2020. Bethesda has also been teasing something that could be The Elder Scrolls 6, but is more likely to be new Elder Scrolls Online content.
Since its launch back in 2014, The Elder Scrolls Online has brought in more than 18 million players.