Modder finally releases Bloodborne 60fps patch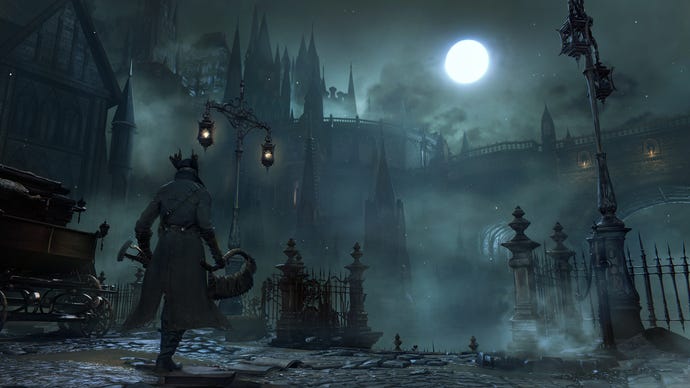 Unofficial mod gets From Software's iconic PS4 title running at a smoother click.
Almost six years after its initial release, you can finally play Bloodborne at 60 frames per second.
In a post on his Patreon, modder Lance McDonald has released a patch for FromSoftware's horror title which allows people to play the game at a smooth 60fps, with the option of lowering its resolution to 1280x720.
McDonald has long been working on getting Bloodborne running at a higher frame rate on the base PlayStation 4, showing off his unofficial patch in April 2020. This did cause some extra problems, however, such as causing the entire game to run in fast forward.
The modder showed off his creation running on a PlayStation 4 Pro in October 2020.
By default, Bloodborne does not support frame rates above 30fps – and to be honest, even struggles to hit that benchmark – even on PlayStation 5. McDonald said in November of last year that the PS5 and Xbox Series X and S ran other From Software games at 60fps, but Bloodborne still ran at a slower frame rate.
Bloodborne launched back in 2015 for Sony's PlayStation 4.
While some people are trying to get From Software's game running at a higher frame rate, others have been trying to make it a bit more lofi. Earlier this year, developer Lilith Walther showed off Bloodborne PSX, a demake that shows what the game would have looked like running on original PlayStation hardware.