The best PlayStation Plus games on PS4 and PS5 in 2023
Our top picks for Sony's money-saving subscription service!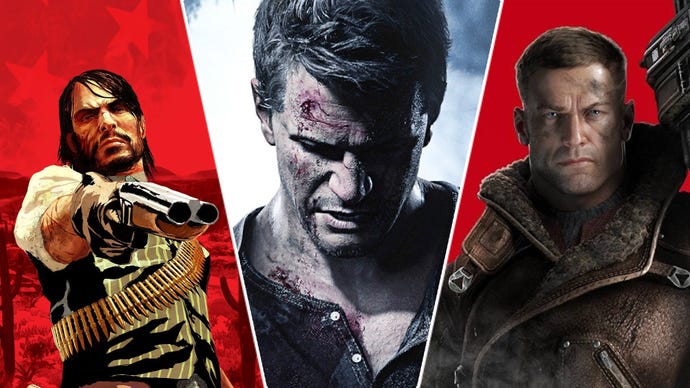 There is a massive selection of brilliant games available on PlayStation Plus, for both those with the trusty PlayStation 4 or a brand new PlayStation 5.
However, with multiple different libraries of games available to people depending on what level of subscription they sign up for, picking out the best from the range of games available can prove a time consuming venture.
With PlayStation Plus, there's way more available than the three free monthly games. You've got the games catalogue, the classics catalogue, as well as a selection of Ubisoft and free-to-download PS4 titles.
Whether it's some of the best PlayStation exclusives released over the past few years, or a vast collection of AAA releases that you've missed, there's plenty to get your hands on thanks to PlayStation Plus.
Without further ado, here are our picks for the top games on PlayStation Plus, in no particular order.
Game Catalogue
Assassin's Creed Unity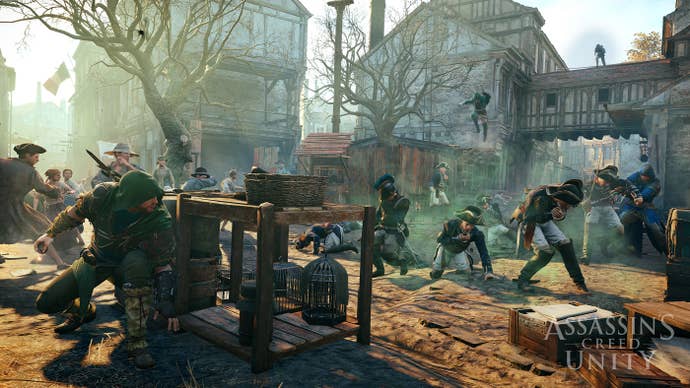 Developer: Ubisoft
Release Year: 2014
PlayStation Plus tier: Premium / Extra
There is a massive selection of Assassin's Creed games available on PS Plus, but Assassin's Creed Unity is probably the most engaging game of the selection. Set in revolutionary France, it's the series at its best with all the jumping, stabbing, and stealth you could ever want.
Bloodborne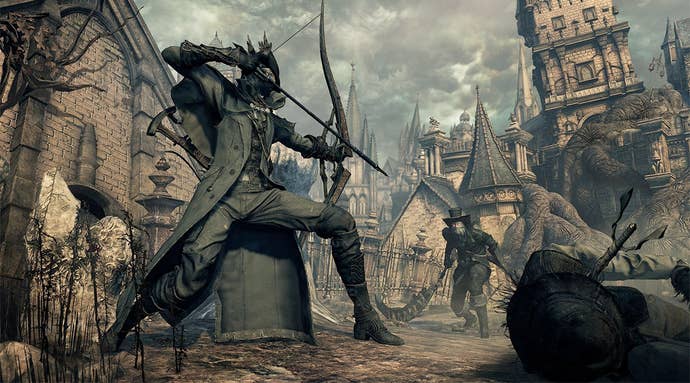 Developer: From Software
Release Year: 2015
PlayStation Plus tier: Premium / Extra
A legendary PlayStation exclusive, Bloodborne is FromSoftware bringing its experience with the Dark Souls series to a gothic horror setting. The result is fantastic, a dark and blood curdling adventure where you slice through all manner of man and monster. It's brilliant, and still has people begging for a proper Bloodborne PC port all these years later for a good reason.
Celeste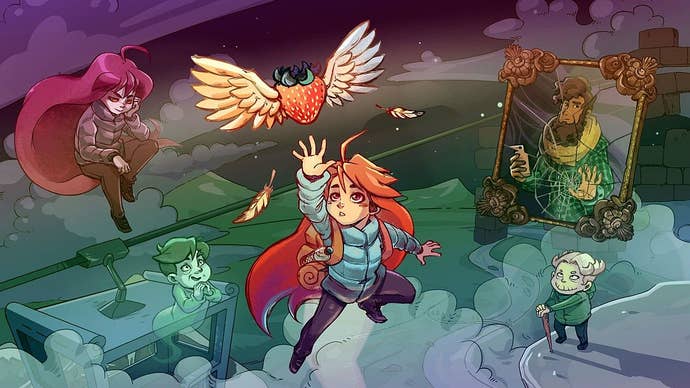 Developer: Extremely Okay Games
Release Year: 2018
PlayStation Plus tier: Premium / Extra
An indie platformer with an equal measure of heart and quality. Celeste is an excellent title for anyone with even a passing interest in the genre, with a compelling story to tie together a treacherous climb up a perilous mountain. Be sure to grab those strawberries.
Dead Cells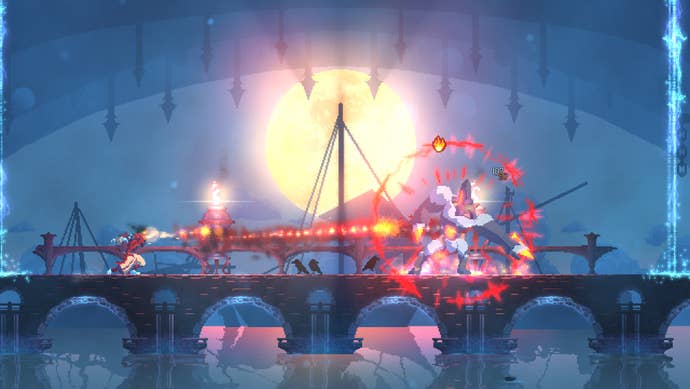 Developer: Motion Twin
Release Year: 2018
PlayStation Plus tier: Premium / Extra
Speaking of indies, Dead Cells is the best metroidvania game released in years: no contest. Combining snappy, exciting combat with roguelike stakes and a family platter of weapons that drastically mix up your playstyle, Dead Cells is a game you can't put down for long.
DOOM (2016)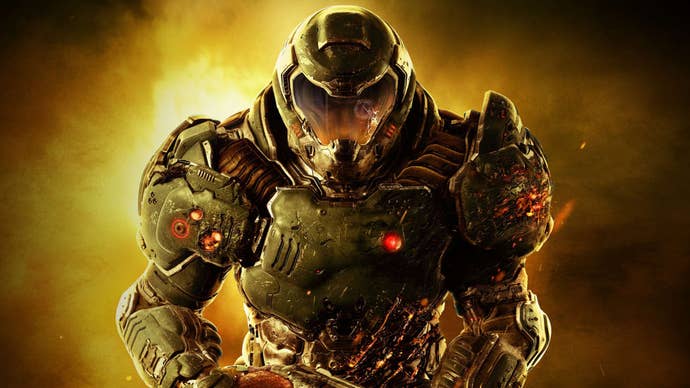 Developer: id Software
Release Year: 2016
PlayStation Plus tier: Premium / Extra
If you're looking a for gory, heart-pounding, first person shooter there really is no better choice than DOOM. Created by id Software, Doom is a monolith all of its own, and one of the best FPS games of all time, providing a rush you can't really get from any other shooter out there. A must play for PS Plus subscribers.
Devil May Cry 5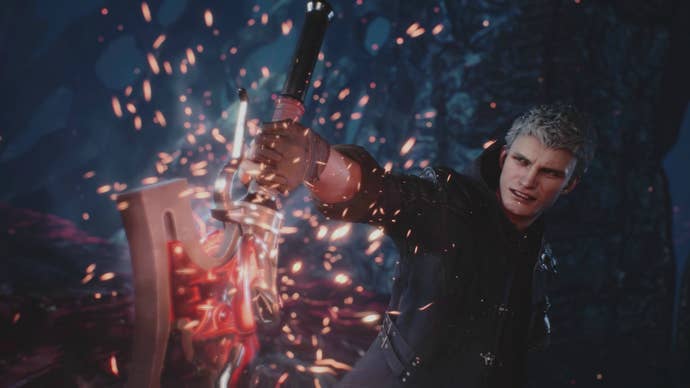 Developer: Capcom
Release Year: 2019
PlayStation Plus tier: Premium / Extra
Devil May Cry 5 is probably the best character action game ever made. Following the controversial and largely disappointing DMC reboot, Dante makes their grand return alongside Nero and new playable character V in the most stylish action game out on the market right now. As a free download, it's a no brainer.
FINAL FANTASY VII REMAKE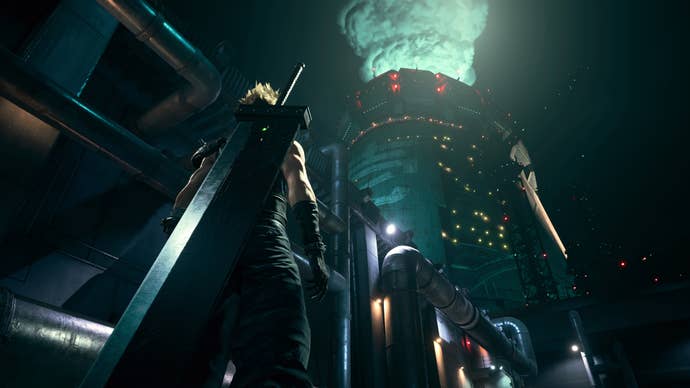 Developer: Square Enix
Release Year: 2020
PlayStation Plus tier: Premium / Extra
A top to bottom remake of one of the most beloved JRPGs of all time, Final Fantasy VII Remake is the first act in an excellent retelling of Cloud and co's adventure through a world ravaged by corporate greed. If you've been curious about getting into one of them ost legendary games of all time, this is a great place to start.
God of War (2018)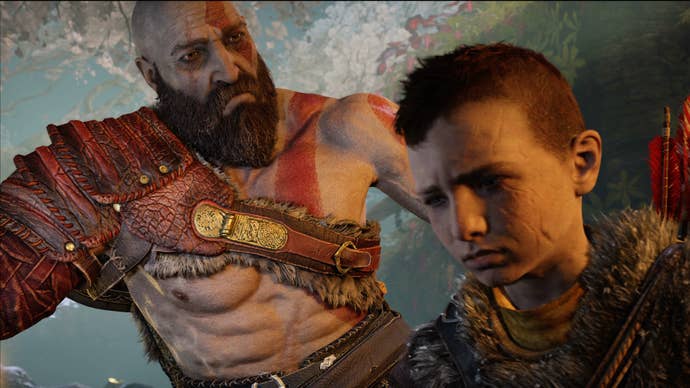 Developer: Santa Monica Studios
Release Year: 2018
PlayStation Plus tier: Premium / Extra
God of War was a bit of a shocker when it first dropped back in 2018, lifting Kratos from Greece and his character action roots and dropping him into a third person action RPG. However, Santa Monica Studios pulled it off, creating an amazing narrative adventure that still packs a punch like the classic God of Wars did back in the day.
Hollow Knight: Voidheart Edition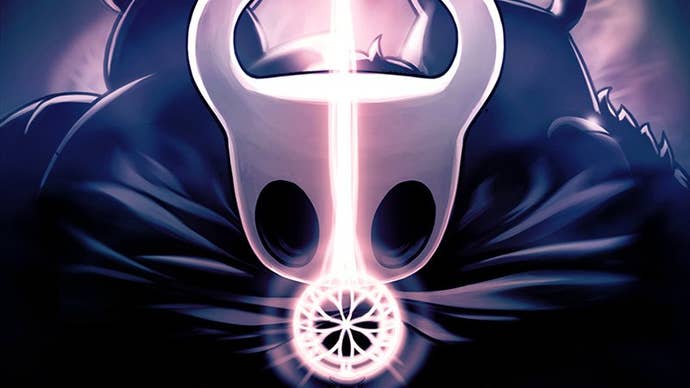 Developer: Team Cherry
Release Year: 2017
PlayStation Plus tier: Premium / Extra
In the pantheon of indie game masterpieces, Hollow Knight is one of more recent additions. However, this metroidvania truly opens the door to a jaw dropping world, with challenging combat and a dark and mystical vibe that few other games can match. Buckle up and give it a go if you've got a taste for a proper adventure.
Pillars of Eternity II: Deadfire - Ultimate Edition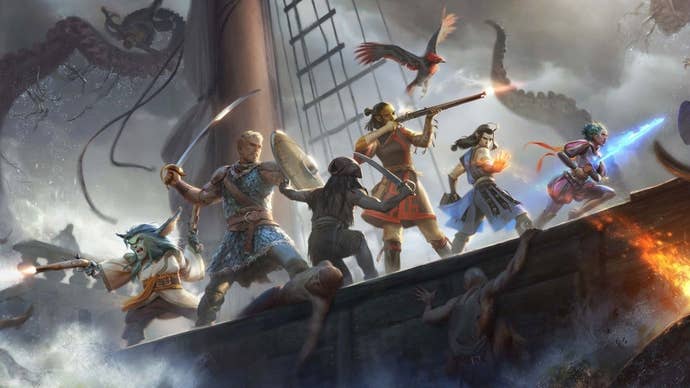 Developer: Obsidian Entertainment
Release Year: 2018
PlayStation Plus tier: Premium / Extra
Here's a game that'll bring some of you older folk out there back; Pillars of Eternity II: Deadfire is a classic party-based RPG, ported to PlayStation. It's a good thing it was too, since this game is probably one of the best RPGs to come out in recent years. You don't have to play the prequel to set sail and enjoy what it's got below deck, so download it and give it a shot!
Shadow of the Colossus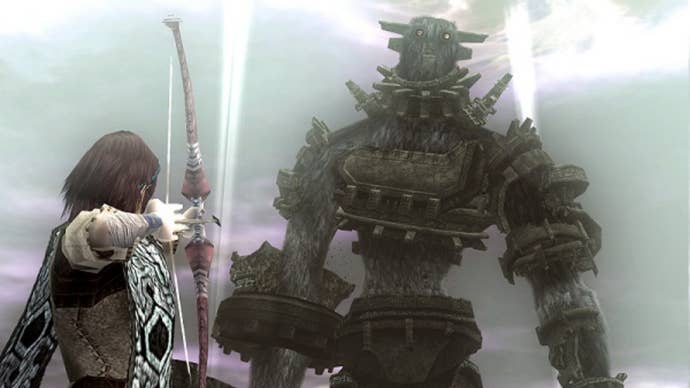 Developer: Team Ico
Release Year: 2005
PlayStation Plus tier: Premium / Extra
No PlayStation list of any kind is complete without mentioning this classic, and thanks to PS Plus you can download Shadow of the Colossus for free and experience firsthand what all the hype is about. Without giving it away, there are giant creatures that you and your trusty horse must go out and defeat with nothing but a sword and some crazy grip strength. What could go wrong?
The Elder Scrolls V: Skyrim Special Edition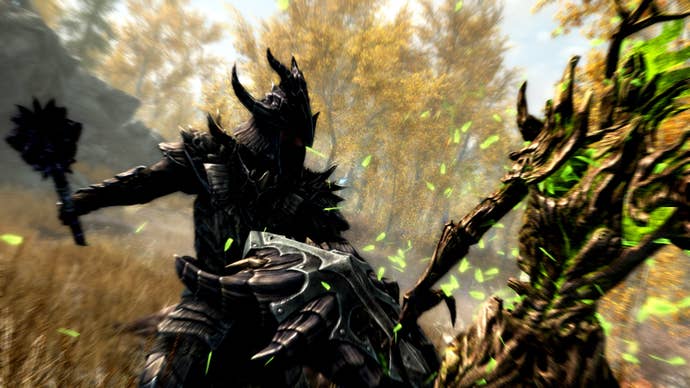 Developer: Bethesda
Release Year: 2011
PlayStation Plus tier: Premium / Extra
Look, a million jokes have been written about the constant porting of Skyrim, but it's continuously revamped for modern systems for a reason. It's brilliant. Bethesda at their best, and probably the most effective time vampire you'll ever download. Whether it's with strength, magic, or busted sneak builds, there's a world of possibilities awaiting you in Skyrim.
Trials Rising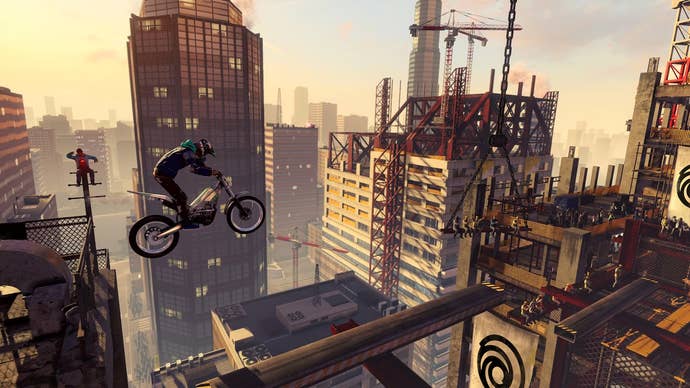 Developer: Red Lynx
Release Year: 2019
PlayStation Plus tier: Premium / Extra
There's nothing out there with quite the charm, silliness, and sense of accomplishment as Trials Rising. It's a true test of patience of skill, shaken cocktail style with some of the most bizarre slapstick humour in gaming right now. With Trails Rising, you get the series at it's peak. Give it a download and tear your hair out (in a good way).
Until Dawn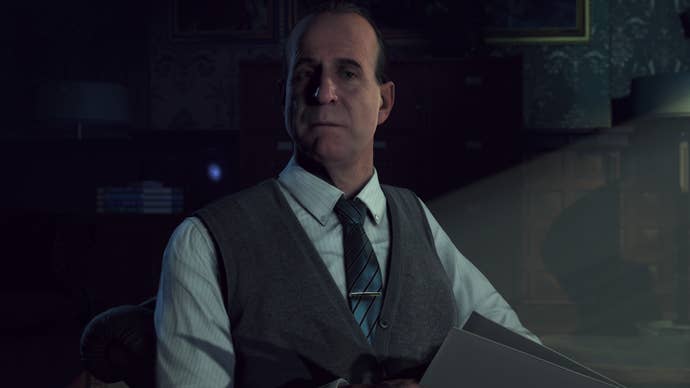 Developer: Supermassive Games
Release Year: 2015
PlayStation Plus tier: Premium / Extra
Time for something a bit spooky. Until Dawn set a new standard for narrative horror titles, putting you in the shoes of several young adults in a mountain cabin as all manner of terrifying events ensue. It's straight out of the movies, in the best way. Until Dawn is a game you absolutely must play at least once, and is damn hilarious making game-changing decisions with friends and family if they can stomach it.
UNCHARTED 4: A Thief's End Digital Edition Developer: Naughty Dog
Release Year: 2016
PlayStation Plus tier: Premium / Extra
Uncharted is a series synonymous with PlayStation for good reason. Nathan Drake has been scouring the world for treasure and looking good doing it for many, many years now. But it's Uncharted 4: A Thief's End that masterfully sends the series off on a high note. The rest of the series is on PS Plus too, so either go through those first or jump straight into this. Either way, you'll have a blast.
Wolfenstein: The New Order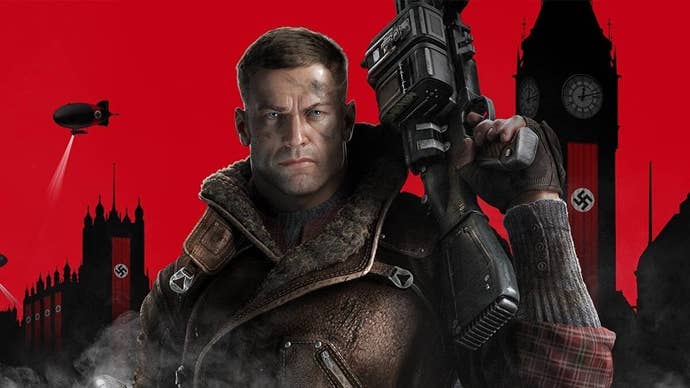 Developer: id Software
Release Year: 2014
PlayStation Plus tier: Premium / Extra
In the same vein as DOOM which we mentioned above, Wolfenstein: The New Order is a reboot of the classic shooter that took everything that made the original great and turned it up to eleven. Past eleven even, Wolfenstein is absolutely nuts, and the story of BJ Blazkowicz carving his way through the Reich is something every FPS fan should experience for themselves.
XCOM 2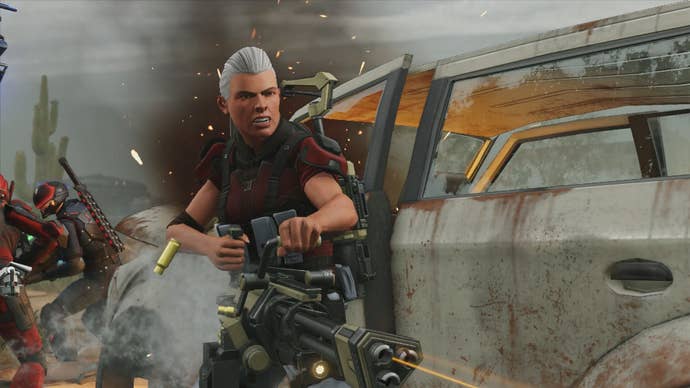 Developer: Firaxis Games
Release Year: 2016
PlayStation Plus tier: Premium / Extra
Aliens have taken over, and they're bastards! In XCOM 2, you fight back against a controlling extraterrestrial force that has the majority of the planet under their thumb. It's a tactical turn-based game filled with nail-biting last stands and a real sense of urgency threaded throughout every aspect of the experience. Want some advice? The 90%+ chances to hit will betray you.
It Takes Two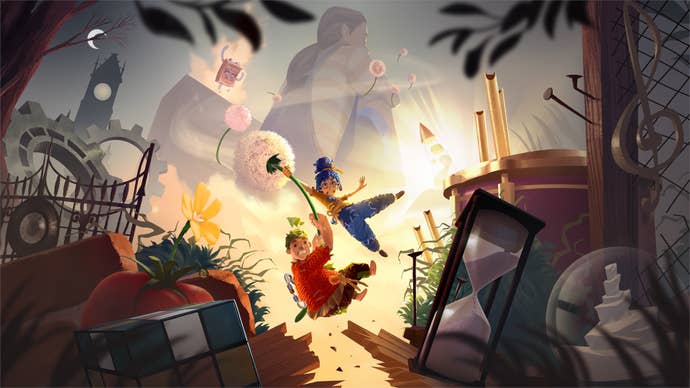 Developer: Hazelight Studios
Release Year: 2021
PlayStation Plus tier: Premium / Extra
It Takes Two is a co-op game, so you'll need a close friend to play this one with (fortunately, the game comes with a Friend's Pass so you can invite whomever you please to join you). I recommend picking a friend who is near and dear, but not too close, as this game can both make and break friendships!
You'll play as couple, Cody and May, who's relationship is on the rocks. The pair then end up shrunk down to the size of insects, and must complete multiple challenges - testing their relationship and your patience - if they want to return to normal.
It's a beautiful game that wholly deserved 2021 Game of the Year, and if you haven't yet played it, you need to!
Resident Evil 7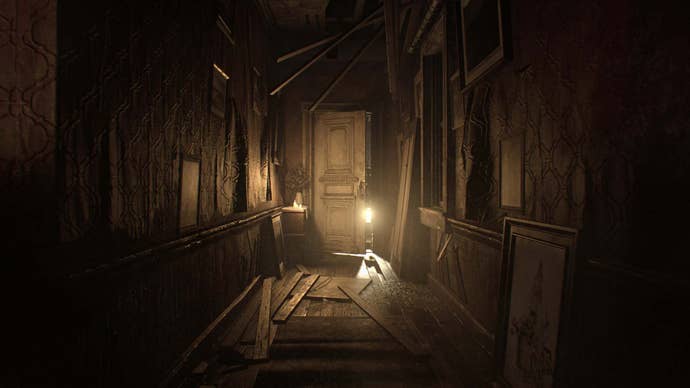 Developer: Capcom
Release Year: 2017
PlayStation Plus tier: Premium
The end of February 2022 saw Resident Evil 7: Biohazard being added to PS Plus. The instalment that saw the series return to its horror-drenched roots, RE7 is a great pick if you're looking to be stalked around the Baker house and scared senseless. It's no Resident Evil 4, which was recently removed from PS Plus, but it's still an absolute blast.
Death Stranding Director's Cut
Developer: Kojima Productions
Release Year: 2022
PlayStation Plus tier: Extra
The first game to be released following Hideo Kojima's messy split with Konami was Death Stranding, seeing Kojima attempt to forge his own 'strand' genre in the world of gaming. Playing as glorified postman, Sam Porter Bridges, players must navigate this wasteland using the traces others have left before them.
This courier is what bridges gaps between various isolated communities across this post-apocalyptic world, and this game of simple premise soon becomes much more complex than you first think. If you've time to kill and the patience of a saint, Death Stranding will certainly keep you busy. Let's not forget there's Death Stranding 2 on the horizon for keen Kojima fans, also!
---
For more of the best games out there, check out the best games for PS5, as well as the best games for PS VR2.