BioShock 2's first DLC pack dated for March 11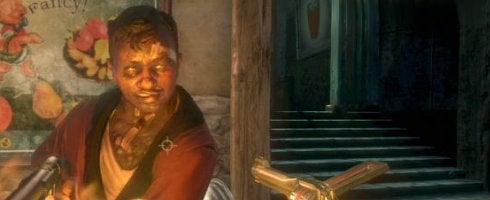 2K has announced that the first bit of downloadable content for BioShock 2 will be made available worldwide on March 11.
Called the Sinclair Solutions Tester Pack, it's the first in a series of single and multiplayer DLC and will run you 400 MSP on GFWL and XBL, and $4.99 on PSN.
Sinclair Solutions Tester Pack contains a number of customization features that will allow players to further their character's development in the multiplayer mode.
The pack includes:
Rank increase to level 50 with Rank Rewards
New playable characters - Louie McGraff and Oscar Calraca
20 new trials (available for rank 41 or higher)
A third weapon upgrade for each weapon
Five additional masks (available for rank 41 or higher)
Announcements about additional DLC for the game's single player and multiplayer experience will be made in the coming weeks.
BioShock 2 has already shipped over three million units worldwide just four weeks after its release, bringing total sales of the franchise to 7M units.