Bethesda E3 2019: Doom Eternal, Fallout 76, Rage 2, Wolfenstein: Youngblood, more - all the news here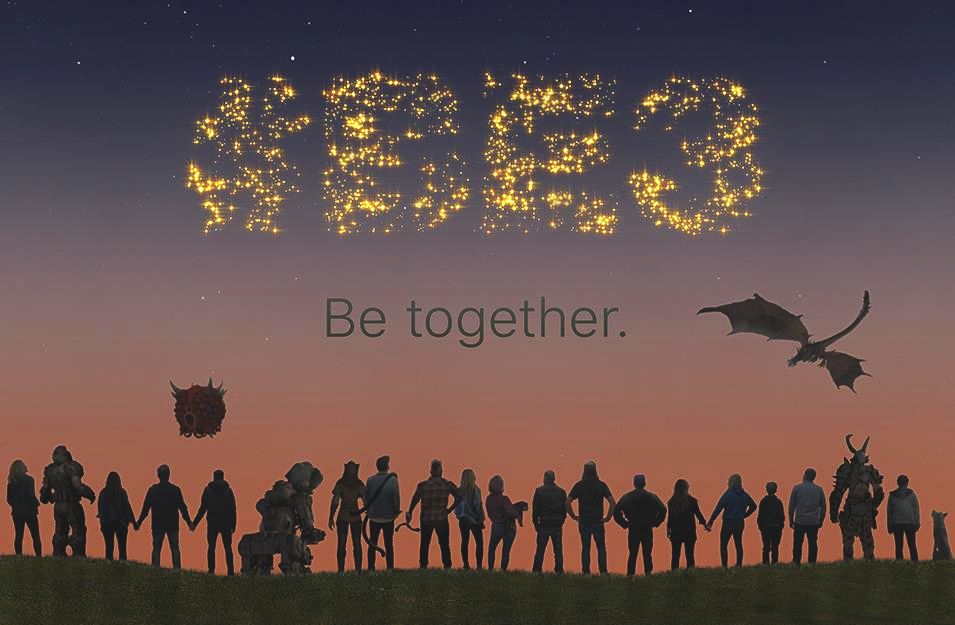 Bethesda streamed its fifth-annual E3 2019 presentation this week, and if you missed it, catch up on all the announcements out of the show right here.
During its E3 2019 presentation, Bethesda provided an in-depth look at Doom Eternal multiplayer and provided a release date.
Doom Eternal is due to release on PC, Xbox One, Switch and PS4 on November 22, and is playable at E3 this year.
There were two major videos out of E3. We were given a look at an official story trailer, the UI, and some intense Battlemode action. In this mode, two players drop in as demons against a single player-controlled Slayer to see who comes out on top.
A battle royale mode was announced for Fallout 76, called Nuclear Winter. The mode pits 52 players against each other for control of Vault 51. Currently in beta form, the mode proved popular enough already that Bethesda extended the free trial week to, well, let's just say it's keeping it live.
It was also announced NPCs would arrive in the next expansion to the game, Wastelanders.
The Elder Scrolls: Blades was announced for Switch, and a look at the first DLC drop for Rage 2 was provided. Called Rise of the Ghosts, it will come with a new story, new enemies, and new areas to explore when it releases in August.
Commander Keen is also making a return as a free-to-play, mobile title. It was described as a re-imagining of the platformer with a card system added for depth. A look at the new expansion for The Elder Scrolls: Legends was also show.
A teaser for what's assumed to be the next content update to The Elder Scrolls Online was shown at the end of a trailer, and a fresh look at Wolfenstein: Youngblood was provided. Speaking of which, check out our hands on impressions with the game here.
During the show, Arkane Lyon showed off its new, first-person action Deathloop. The game is about two assassins facing off against each other, in which you'll seemingly have a lot of choice over how you play.
Tango Gameworks' Ghostwire Tokyo was announced a new game in the works. Thenew paranormal game is set in Tokyo, and it looks like some sort of mass disappearance event is going on. Like the rapture is happening or something. Only not every living being has vanished, as the game's protagonist is seen walking around carrying a bow. It's looks really interesting.
As part of the E3 presentation, Bethesda unveiled Orion, its own "collection of technologies" said to improve streaming services.
Orion can work with "any game engine", and all streaming platforms. It focuses on game engines rather than hardware, which reportedly will help stream games 20% faster with 40% lower bandwidth if games support it. The tech was shown off at the show using Doom 2016 being streamed on mobile.
While it wasn't announced during the show, Bethesda revealed at E3 Fallout Shelter would be made available in Telsa vehicles, like Cuphead before it. Hey, at least it wasn't Skyrim (I jest).
The company didn't discuss Starfield or The Elder Scrolls 6 at the show. Bethesda isn't ready to show the former just yet, and the latter won't be released for a long, long while.
We know Starfield is in a playable state, but how far off from release it is, Bethesda hasn't said. It likes to fully reveal and announce release dates closer to launch. So don't expect to hear more on the science-fiction title soon. It didn't even surprise us like it did last year with a teaser for The Elder Scrolls 6.
Speaking of which, it won't be released until Starfield is out which means we have a couple more years (at least) before it's handed over to us.