Rage 2: Rise of the Ghosts expansion shown in a new trailer that promises weekly updates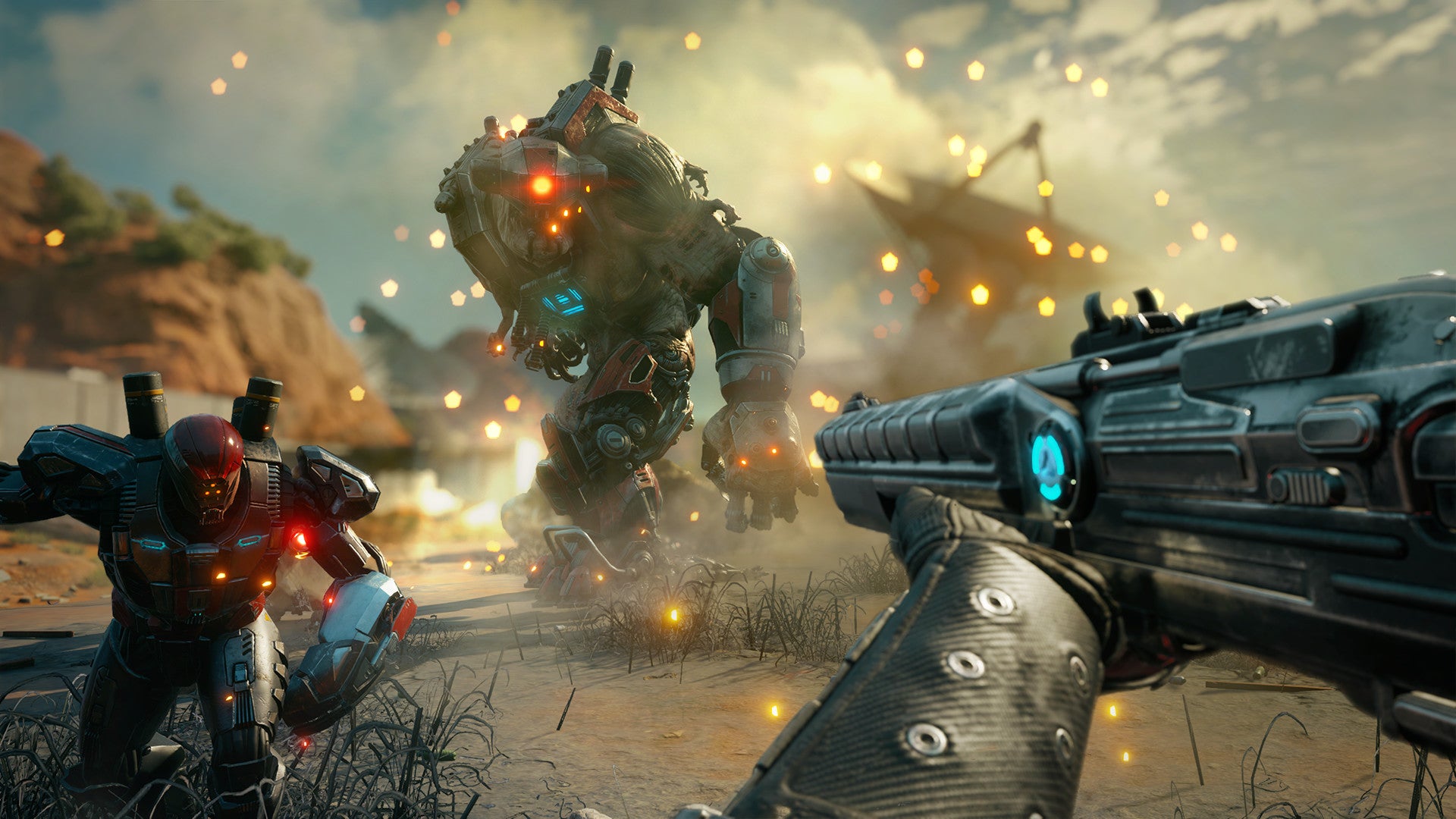 The recently released Rage 2 is getting its first major expansion in August, but there will also be big weekly updates coming for the foreseeable future.
The new trailer shows off the game's colourful sense of humour with an 'All in the Family' parody, before breaking into the promise of new content - and giving us a glimpse of the first major expansion.
As previously detailed, Rise of the Ghosts is coming in August, and this trailer shows us the weird, otherworldly enemies you'll be slaying (they've been missing the taste of flesh, apparently). It'll have a new story, new enemies, and new areas to explore.
The trailer also promises that new enemies, a portable mech, cheats, vehicles and gameplay modes will be dropping on a weekly basis.
Our own Kirk McKeand liked Rage 2 a whole lot, and similarly enthused fans will likely be pleased to hear that there's plenty to look forward to over the coming weeks and months.
Rage 2 is available now on PC, PS4 and Xbox One.