Fallout Shelter is coming to Tesla cars for some reason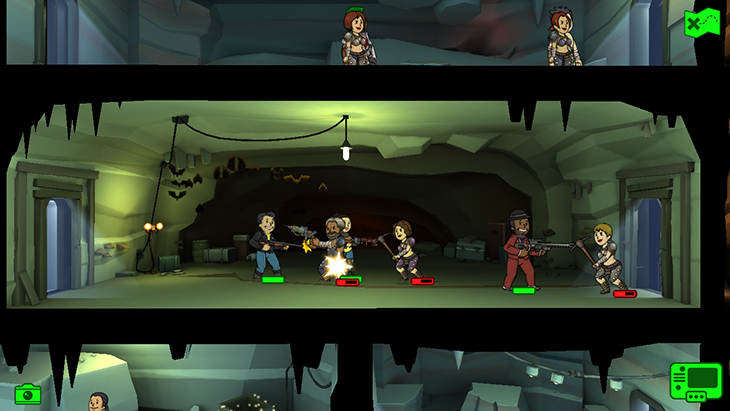 Fallout Shelter, a game that feels uniquely ill-suited to being ported to a car, is, uh, being ported to a car.
The port was announced on stage during a three-way chat between Elon Musk, Todd Howard and Geoff Keighley (cheers, Engadget).
Fallout Shelter is a game about managing your own vault and ensuring that the people inside it work efficiently, stay alive, and are generally well-off without having to enduring horrific work conditions.
Fallout Shelter, as a game that is both freely available on the phone you carry with you at all times and which requires some frequent monitoring, seems like a bad fit for a car. But then, Elon Musk does tend to just sort of do whatever he wants.
This follows the news that Cuphead is also coming to Tesla. You can't play these games with the engine running, of course, even if you're, say, travelling in autopilot along a weird and claustrophobic, inefficient and dangerous subway tunnel for cars.
Fallout Shelter is currently available on mobile devices, PC, and consoles, including the portable Switch