Arkane Lyon is working on Deathloop, a new first-person action game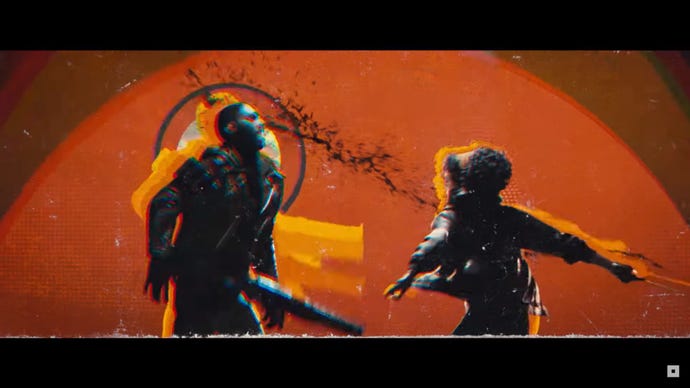 Arkane Lyon has unveiled a new game during Bethesda's E3 conference.
It's a new first-person action game about two assassins facing off against each other, in which you'll seemingly have a lot of choice over how you play.
The trailer is fairly enigmatic, hinting at twin protagonists with very different agendas. There's an endless time-loop - one character is shown dying and reawakening. There's an endless cycle that one is trying to protect and the other is trying to break.
Here's the description from the game's trailer on YouTube:
"DEATHLOOP transports players to the lawless island of Blackreef in an eternal struggle between two extraordinary assassins. Explore stunning environments and meticulously designed levels in an immersive gameplay experience that lets you approach every situation any way you like. Hunt down targets all over the island in an effort to put an end to the cycle once and for all, and remember, if at first you don't succeed… die, die again."
Unfortunately, the trailer doesn't show any actual gameplay or reveal a release date or consoles - there's the possibility of it being a next-gen release, although we'd be surprised if it didn't come to XBox One and PS4 (this is all speculation, of course).
Arkane, meanwhile, has also been working on Wolfenstein: Youngblood, which looks like great fun.
We'll update with more details as we find them, but it seems unlikely that we're going to get gameplay footage anytime soon.