The Elder Scrolls 6 and Starfield will not be shown by Bethesda at E3 2019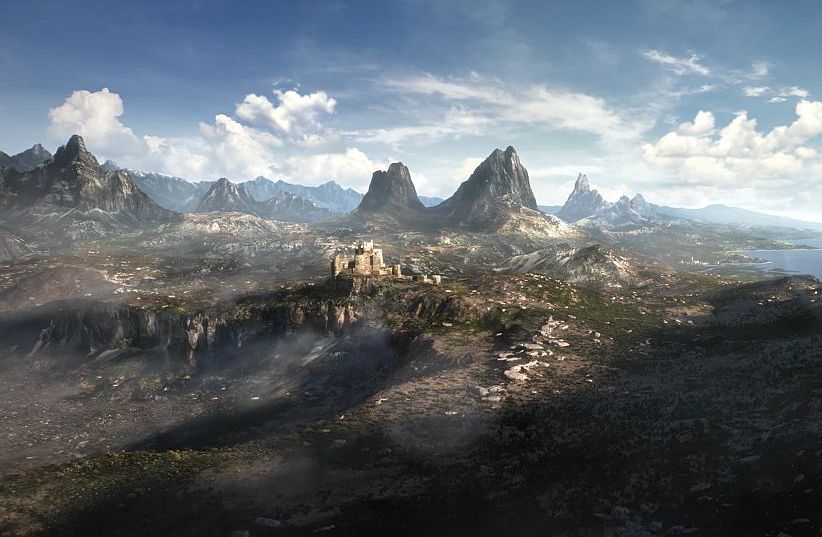 Well, that headline is disappointing to be sure. The Elder Scrolls 6, we get. But Starfield? Come on, Todd.
Bethesda has said The Elder Scrolls 6 and Starfield will not be shown during its E3 2019 presentation this year.
The company is currently celebrating the 25th anniversary of The Elder Scrolls, but unfortunately, even a tease regarding the sixth entry isn't in our near future.
The announcement was made during the company's Bethesda Game Days stream at PAX East 2019 yesterday. If you click on that link, you'll hear The Elder Scrolls theme songs. Even after all these years, Nerevar Rising still gives me chills.
"It's going to be a long time," said Todd Howard during the stream (thanks, Neowin). "It's not something we are going to be talking about at E3, either of those games, this year."
Next-gen probably
In July 2018, Howard said Elder Scrolls 6 was in pre-production, but Starfield was far enough along it's in a playable state. Considering the game 'could be cross-gen,' we'll probably be waiting for a while.
Sony is currently working on the successor to PS4, and Microsoft is working on the next Xbox rumored as codename Scarlett. Launch windows for each console deviate between 2020 and 2021.
Sony will not be at E3 this year, so it's possible the firm could announce the console at PSX 2019. The firm has yet to announce whether it will host the event or not. It's rumored Microsoft might announce the next Xbox at E3, but with two new skus said to be heading to retail this year, it may focus on those at the annual L.A. event instead.
With next-gen currently in the works, maybe we'll get our hands on Starfield next year, or in 2021.
The Elder Scrolls 6? Hopefully sometime before the rapture hits. We're sure Shirley "Skyrim Grandmas" Curry would too, considering she will make an appearance in the game. At any rate, I'd really like to play it before Lucifer comes knocking at my door.
Bethesda's E3 2019 showcase takes place on Sunday, June 9. It will once again be streamed live beginning at 5:30pm PT, 8:30pm ET, 1:30am UK (June 10).
Well, since they made the announcement today about me, as a character in the next TES game ...I can show my favorite thing I brought away with me!!! ? pic.twitter.com/lIoEJ3tz83

— Shirley Curry (@ShirleyScurry) March 29, 2019