Starfield is coming out before Elder Scrolls 6 because "this is the time" for the sci-fi title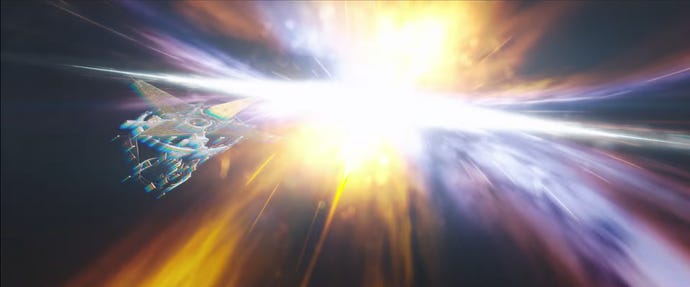 Starfield is coming out before The Elder Scrolls 6 because Bethesda Games Studios really wanted to create something new alongside its popular RPG franchises.
Speaking with IGN Bethesda's Todd Howard said for so many years, the cycle was "Elder Scrolls, Fallout, Elder Scrolls, Fallout," and the team had other ideas it wanted to develop.
Howard said Starfield is a game he's wanted to make for a "very long time," and once Fallout 4 development wrapped, the team decided this would be the next game.
"You have this Starfield game in your head, you sort of say, well, when? It can be never, you could say never," Howard said (thanks, GamesRadar).
"But look, we're creatives, and it's like we have to make this game, and this is the time. So Elder Scrolls 6 is going to have to wait a little bit."
And it's not as though the company isn't providing a "high quality Elder Scrolls" title to the public, according to Howard, especially since the Elder Scrolls Online is doing rather well.
But, it's obvious from Howard's comments the gap between Skyrim and Elder Scrolls 6 is going to be very long. And it "already is," he said, because Skyrim was released eight years ago. Yes. Eight years ago.
"On one hand, I think it's good to miss things. I think that makes people come to it with really fresh eyes. I think when they eventually see the game, and what we have in mind, they will understand the gap more in terms of technology and what we want to do," said Howard.
"This is a game we need to design so people will want to play it for a decade [like Skyrim] - at least."
As for why Starfield wouldn't be shown at E3 this year, all Howard would say is everyone should just remain "very patient." He then reiterated Bethesda's stance on not showing too much of a game until its closer to release.
You should give the IGN link a click and watch the entire interview. It's a bit long, just know that going in.
Bethesda will host its E3 2019 showcase on Sunday, June 9. It will once again be streamed live beginning at 5:30pm PT, 8:30pm ET, 1:30am UK (June 10).
You can keep up with the current E3 2019 schedule and everything else you need to know though our handy hub.