Warframe Ambassador Rifle: How to get and what the best Ambassador Rifle builds are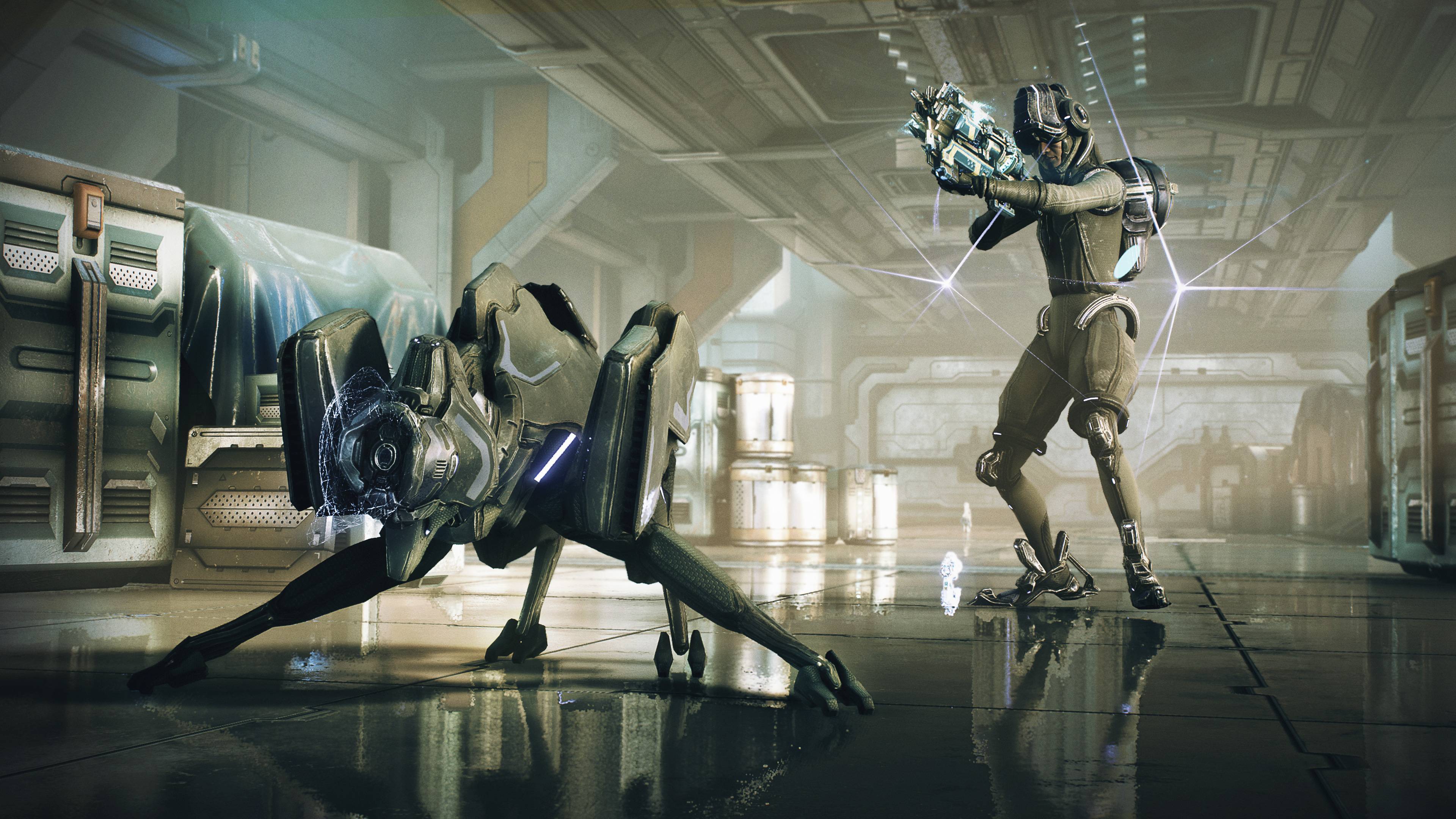 The Warframe Ambassador Rifle is a new weapon added in the Sisters of Parvos update, and it's worth the grind to get it.
The Ambassador Rifle has impressive power potential, even though it falters against a specific kind of foe. Our Warframe Ambassador Rifle guide covers how to get it and what to do once it's in your arsenal.
How to get Warframe Ambassador Rifle
As with other weapons, you'll need to assemble the Ambassador Rifle using multiple blueprints and pieces. However, the Ambassador Rifle parts take a bit of time and grind to get.
All the Ambassador Rifle parts come from Empyrean Survival missions, and you'll need to stick it out to get them. The drops only happen in the C Rotation rounds, so you'll have to survive until then and avoid extraction.
While each part drops in a specific area, the drop chance isn't the highest. Still, the chance of obtaining one of the Ambassador Rifle parts exists every four rounds. Keep fighting through if you don't get what you need the first time.
Warframe Ambassador Rifle strengths and weaknesses
The new rifle's biggest strengths are its high critical chance, rate of fire, and accuracy. It also gets a strong critical multiplier and has a fully automatic mode.
Since the Ambassador Rifle is an electric weapon, your best bet is using it against machine-type enemies. It does not support mods that increase slash or impact damage, however, and the large magazine gets used up quickly thanks to the rifle's high rate of ammo consumption per shot.
Warframe Ambassador Rifle parts
These are the four parts that make up the Ambassador Rifle and where to get them. Again, these all drop in Empyrean Survival missions Round C.
Venus Proxima – Blueprint
Veil Prosima – Blueprint
Neptune Proxima – Stock
Pluto Proxima – Receiver
Warframe Ambassador Rifle build
Any Ambassador Rifle build should maximize its damage output to make up for the high ammo consumption. There's nothing you can do to make it effective against Alloy armor, so enhancing the electric damage or adding other elements is a viable strategy too.
Here's our preferred build:
Amalgam Serration
Split Chamber
Infected Chip
Stormbringer
High Voltage
Hellfire
Hunter Munitions
Heavy Caliber
Rifle Riven mod
If you're looking for a set of low-key challenges after all that grinding, check out our Waverider quest guide for how to get Yareli. We've also got an updated list of Warframe promo codes for free cosmetics and the best way to capture animals in Orb Vallis.