Rumour - Call of Duty 7 called Black Ops, gets zombie mode and dedicated servers, more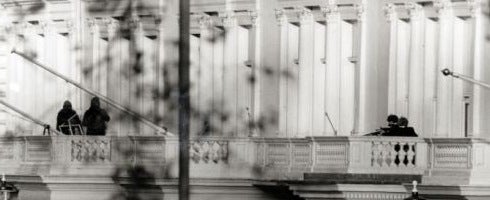 According to a report from Tek9 (via MapModNews), an Activision insider has reportedly said that the next Call of Duty title will be called "Call of Duty: Black Ops".
The report states the game, being developed by Treyarch, will take place in various times in history during the Cold War, from World War II to up to present day, with missions in Vietnam, Cuba, South America and even the infamous SAS mission during the Iranian embassy siege in London in April 1980.
It was previously suggested the game would only take place during the Vietnam War, with a release in November, which the report also says. It clashes with a date on an internal release list from retailer GAME, saying it'll be out in October
The report also claims the zombie mode from World at War will be included, as well as dedicated servers for its online on PC. Previous CoD title Modern Warfare 2 didn't include the feature.
Take with the biggest pinch of salt you can find, while we email Activision on this. Don't go expecting much, mind.