Here's your first look at Call of Duty: Black Ops Cold War's Outbreak mode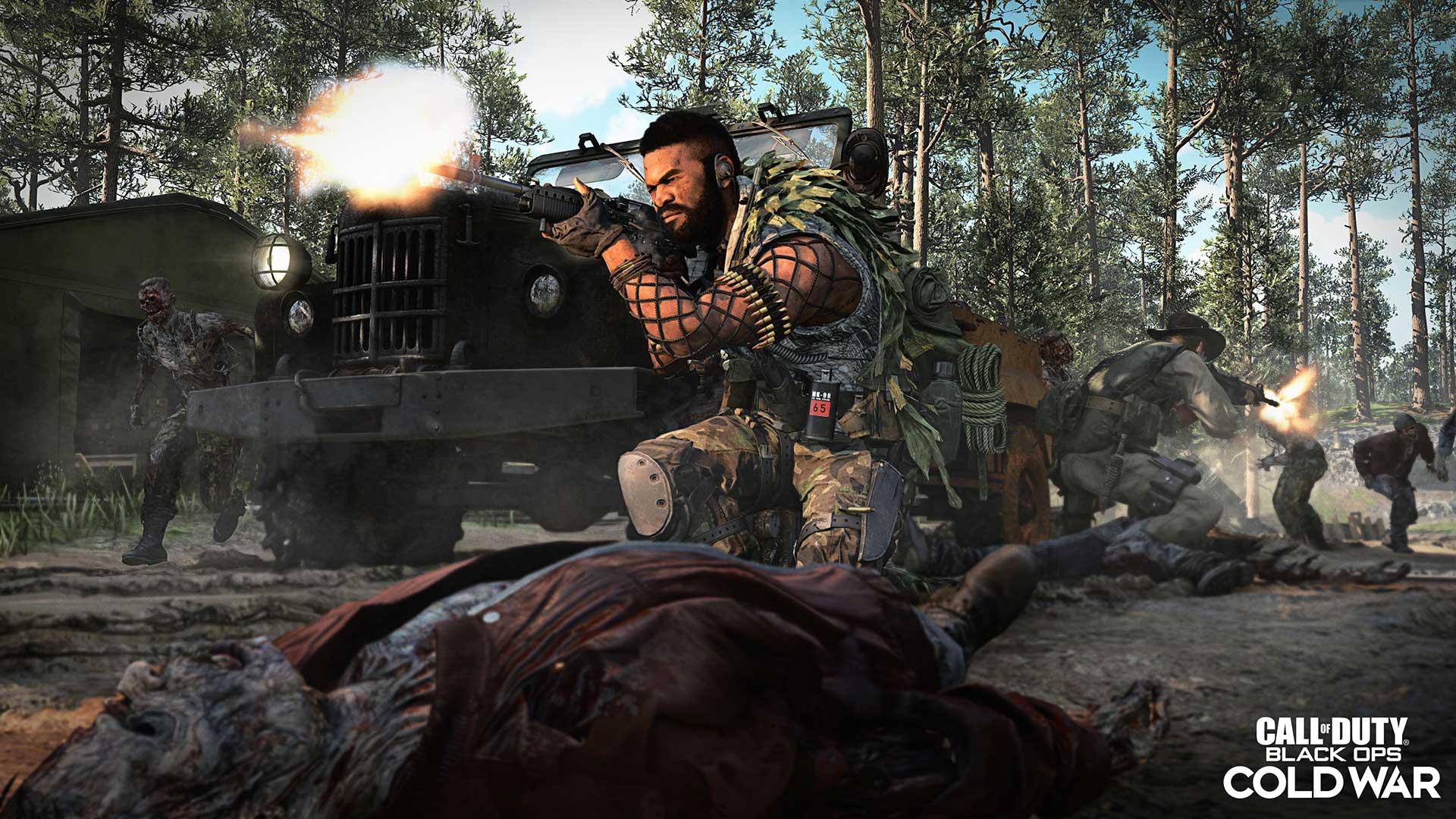 Treyarch and Activision have released a gameplay trailer for Call of Duty: Black Ops Cold War that shows off Outbreak – the open-world Zombies experience.
Outbreak, which is interconnected with the Call of Duty series' on-going Dark Aether storyline, asks that players band together to achieve objective-based challenges across the largest multiplayer maps in 2020's Black Ops Cold War.
Using a satellite tracker, players will need to escort a Rover that detects dimensional portals and then kill anything that's crawled out of these space-time anomalies (usually zombies) once they're located. You can get a look at how all that looks in action to the tune of Billy Idol's Rebel Yell below.
The new trailer shows off a slew of the features that will make this mode feel faster and bigger than what you may be used to in the Call of Duty experience and boasts jump pads, parachutes, vehicles, and new types of zombies to boot.
Eagle-eyed players will be able to clock new abilities on the fly, allowing smart players to mix-and-match pickups to make zombie-slaying ever more efficient (and fun).
Outbreak is available in Season Two, which starts on February 25. Playstation 4 and Playstation 5 will get the Onslaught map Apocalypse as an exclusive bonus thanks to that Activision/Sony marketing deal.
Season Two will come with four new playable Operators — Naga, Maxis, Wolf, and Rivas — new prestige levels, the Death Machine Scorestreak, Outbreak vehicles, a new set of multiplayer and Zombies challenges, and more – and you can read all about it at the link above.