Call of Duty: Black Ops Cold War and Warzone Season Two details and new gameplay trailer released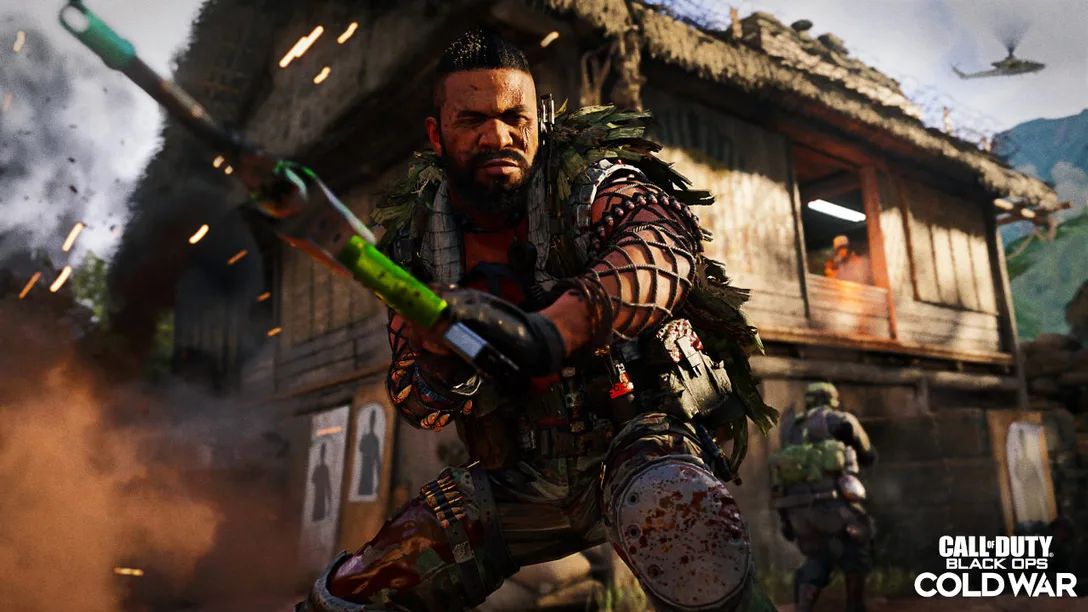 Treyarch and Activision have released a gameplay trailer for Call of Duty: Black Ops Cold War Season Two which starts on February 25.
Season Two of Call of Duty: Black Ops Cold War finds Adler being taken hostage, and you will head to Southeast Asia for a rescue mission and to stop Naga from distributing Nova 6 gas.
With the season comes four new maps, new weapons, and more including the Zombies Outbreak experience. Interconnected with the Dark Aether storyline, Outbreak tasks you with objective-based play across the largest multiplayer maps in Black Ops Cold War. You will hunt down elite enemies using a satellite tracker, escort a Rover that detects dimensional portals, and battle it out against zombies in the Dark Aether regions.
There are new abilities and upgrades such as the Frenzied Guard Field Upgrade. This will force all undead creatures to attack the user for 10 seconds - and only Armor will take damage during this time. You can also use explosive Shatter Blast Ammo Mod against Heavy Zombies and earn the new Refined and Flawless Aetherium Crystals to upgrade your Skills to Tier 4 and 5.
Season Two also brings six new weapons to the game: FARA 83 (free at Tier 15), LC10 (free at Tier 31), R1 Shadowhunter, Machete, bolt-action ZRG 20mm sniper rifle, and the military tri-fold shovel E-Tool.
During launch week, the 6v6 Apocalypse map built will launch. In season maps include the multi-team second map, Golova set on the Russian Ural Plains, the 2v2/3v3 map Mansion set in Havan at the Hefe Mansion, and 6v6 Miami Strike which is a daytime rendition of the original map.
The season also offers new game modes, like Gun Game, Stockpile, and the new squad-based, multi-team Hardpoint.
Playstation 4 and Playstation 5 will get the Onslaught map Apocalypse as an exclusive. Here, you will slay zombies and feed the Dark Aether Orb as it moves through the Ural Plains.
A new loot pool is also headed to Warzone with Season Two. This includes new weapons and Operators, new game modes, and two new points of interest in Verdansk.
In Exfiltration, you will need to find a portable radio within Verdansk and hold onto it for a set period of time to win the game. The player holding the radio is marked on the Tac Map with a timer. Then there's Rebirth Island Resurgence Extreme, a limited-time mode supporting up to 90 players.
Finally, the Season Two Battle Pass will come with four new playable Operators — Naga, Maxis, Wolf, and Rivas — new prestige levels, the Death Machine Scorestreak, Outbreak vehicles, a new set of multiplayer and Zombies challenges, and more.