Rumour: Call of Duty casting call mentions "SOG in Vietnam," details characters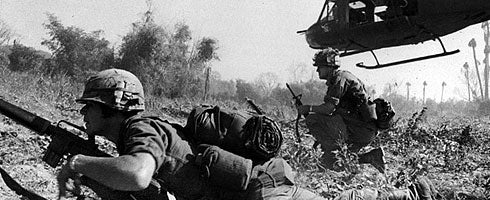 An LA casting call for Call of Duty-related "voice over/motion capture" for an Activision "video game" has described character Frank Barnes as being part of an elite Vietnam unit, the Military Assistance Command, Vietnam - Studies and Observations Group.
SOG was responsible for covert operations in Vietnam, and was active from 1964-1972.
The news appears to confirm the game for a Vietnam setting. This follows heavy tips that Treyarch's next Call of Duty game, slated to release towards the end of this year, would take place during the Vietnam War.
The call is for motion capture and VO work for what looks like four major characters from the game, namely Barnes, "a fiercely patriotic veteran of WW2... A solid leader, possessed with an excellent ability to assess and respond to any situation quickly and decisively"; Joseph Lewis, a "very physically fit" black man in his 20s; Jason Hudson, a white man in his 30s with "over 15 years of military experience, making him an excellent tactician and mission co-coordinator"; and Kristina Ivanova. a Russian-born martial arts expert and CIA operative who's "calm to the point of being cold and detached".
The details come from a US casting site.
[Image removed at the request of Breakdown Services - Ed]
Activision has yet to say anything about the Treyarch title other than it's coming this year and it's not expected to be bigger than Modern Warfare 2.
The game's setting, plot and characters have yet to be confirmed. We've asked Activision for comment.