CoD Cold War Outbreak: best guns | The best loadout for zombies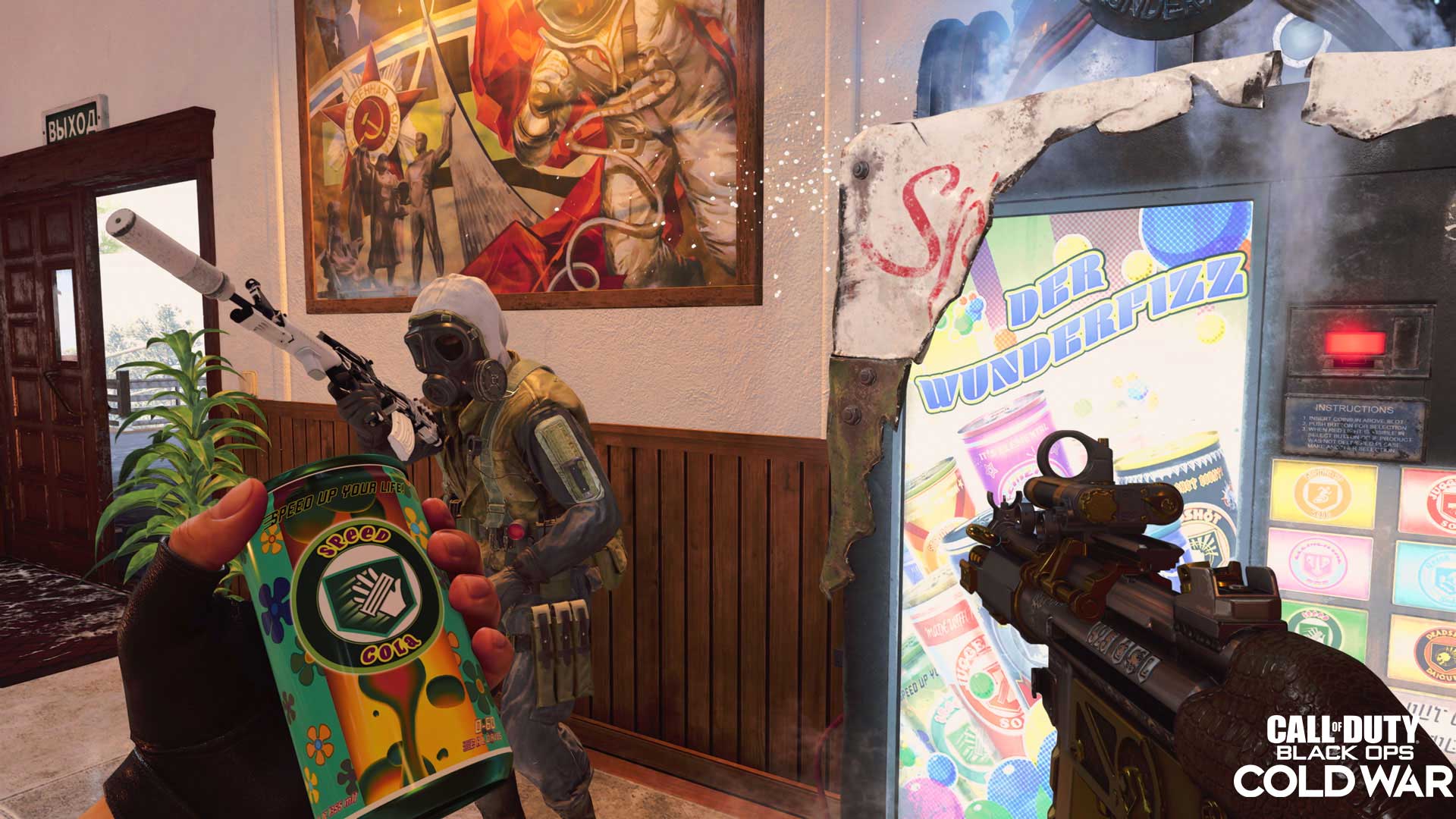 Call of Duty: Black Ops Cold War's new Outbreak mode sees you once again facing off against a zombie threat.
Before you travel to the Ural Mountains and begin your investigations into the Dark Aether, you'll want to take some time to plan your loadout for the mission.
Read on for our recommendation of the best guns, weapons, and upgrades to pick when playing Outbreak mode:
Best Gun: The M16
I'm a fan of the classics, and the already well-established benefits of the M16 in Cold War carry over to Outbreak mode. Firing in three-round bursts, it's a good compromise between ammo conservation and crowd control when you're surrounded by the horde. Plus its headshots are absolutely devastating, which as we all know is the best and most effective way to put a zombie down for good.
However, I'd be remiss not to mention the Gallo S12 as a close second in this category. As a shotgun it's incredibly powerful, one-hitting enemies in early rounds. It deals high damage and has a wide bullet spread, and can be a literal life-saver if a zombie gets into close range of you.
It can also be upgraded to an automatic with a capacity of up to 21 rounds, negating some of the downsides (slow rate of fire, frequent reloading) often associate with shotguns.
Best Wonder Weapon: Ray Gun
Given their rarity, basically any Wonder Weapon you manage to get your hands on will cut a satisfying swath through a group of zombies.
However, if you do have access to the Ray Gun, it's pretty much unbeatable, as you might expect. Its portability, accuracy, and the sheer damage it can deal make it an ideal anti-zombie weapon. Plus it's very gratifying to fight one classic sci-fi trope with another.
If you're struggling to find the Ray Gun, the Decompressive Isotopic Estrangement Machine (D.I.E., get it?) is another excellent choice of Wonder Weapon. It's easier to get hold of than the Ray Gun, and its four elemental upgrade variants are all highly effective at stopping zombies in their tracks.
Best Melee Weapon: Machete
The machete is a new addition with Season 2. In order to unlock it, you need to achieve the Back Stabber medal by performing a stealth kill with the knife 15 times.
Bringing a machete to a zombie fight is, if you'll pardon the pun, a no-brainer. Pop culture from time immemorial teaches us that this weapon is highly effective against hordes of the walking dead.
In early games of Outbreak, before you really hit the difficulty curve, it's well worth conserving your ammo where possible. Any zombies you tangle with one-on-one at this point can be dispatched with the machete.
If you don't yet have the machete unlocked, the knife itself makes a surprisingly good substitute. In earlier rounds it should be able to one-hit kill normal zombies with ease. So don't neglect it just because it's a simple piece of gear — think of it as a classic instead.
Best Field Upgrade: Ring of Fire
The Ring of Fire field upgrade is our top choice for dealing with Outbreak's zombies. It can easily be the most potent offensive upgrade to bring to the mode.
Not only does Ring of Fire deal burning damage to any normal zombies within range for 15 seconds, but it's also effective against the new Tempest enemy type introduced in Outbreak. These electrified floating zombies can be quite intimidating, so it's reassuring to know that you have something they're weak to in your loadout.
If you're looking for an alternative field upgrade to bring along, Energy Mine comes a close second. It deals explosive damage which has a higher base damage than Ring of Fire. However, it lacks the power to continue dealing damage over time, as well as the defensive capacities Ring of Fire has at higher levels.
For everything we know about Outbreak mode so far, check out our page on what's new in Season 2 of Black Ops Cold War and Warzone.
And if you're reading this between February 25th and March 4th, you can try a free demo of Outbreak mode on PC, PlayStation, or Xbox.