Red Dead Online story mode, missions list, XP, Ability Cards, and more
Just like in single-player, Red Dead Online gives players the huge world to explore, filled with NPCs, animals, and important characters to interact with. Here's an overview of what to expect:
Red Dead Online Posses and activities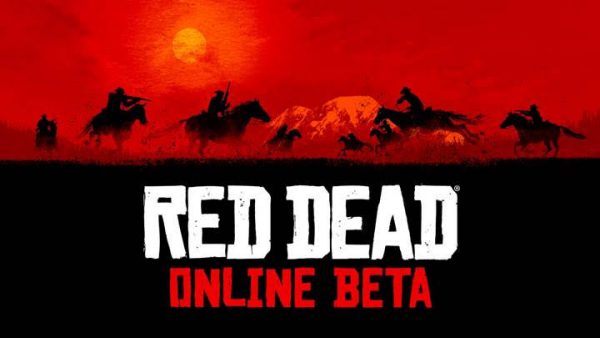 You can explore the world of Red Dead Online alone if you want, or you can ride together with up to seven friends in a Posse. Together, you can create a Camp, take on missions and stranger quests, roam the wilderness, head out on treasure hunts, battle other Posses in unscripted conflicts, clear gang hideouts, and even go on hunting and fishing trips as a crew.
Red Dead Online XP and Ability Cards
Everything you do in Red Dead Online will count towards something, whether it be building up the bond with your horse or making you custom character - created in a robust character creation suite - grow in strength. Every bit of XP you earn counts towards your rank in different areas, accruing bonuses. There are also items out in the world that can add buffs and bonuses to your character.
There are a total of 12 Award categories at launch, allowing you to expand your skills in categories such as combat, hunting, sharpshooter, and survivalist. When creating your character, you can also select and allot the attribute points that are most important to you at the start.
Red Dead Online Honor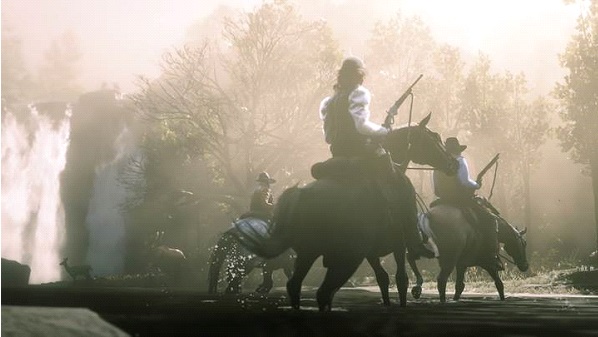 Just like in Red Dead Redemption 2, Red Dead Online will track your actions and assign positive or negative Honor to your character. Honourable actions such as saving NPCs and grooming your horse net positive Honor. Outlaw actions such as robberies and blowing horses' nutsacks off will net you negative Honor.
Not only will characters react to you differently depending on your Honor rating, missions will also play out differently depending on whether you are an outlaw or a hero. Other players can also attack you as you try to complete objectives.
Red Dead Online - A Land of Opportunities
Red Dead Online features multi-part missions dubbed 'A Land of Opportunities' at launch. These are playable with two-to-four players, and the missions can change course based on your actions within them. As your Honor fluctuates, the following mission parts can alter course and send you somewhere unexpected.
Red Dead Online missions list
As you'd expect in story mode, there's a mix of activities, but there's also a dedicated story running through it. You'll be spending a lot of your time early on doing missions for a man called Horley.
Here's a list of what's been uncovered for Red Dead Online's campaign so far:
Highly Illegal and Highly Immoral: Marshall Davies asked you to meet him near Van Horn. He is on the trail of Alfredo Montez and he wants to finish things.
Honor Among Horse Thieves: Horley suggested you go to see Clay Davies, a horse thief, to learn the ins and outs of the horse-rustling trade.
If the Hat Fits…: Horley directed you towards the Blackwater police chief in Pike's Basin. A conman and outlaw is on the loose. Whether or not justice will be done depends on your Honor.
Kerosene, Tar, and Greed: Horley thought you should offer your services to Samson Finch near Dewberry Creek. Industry is in his crosshairs. He has a job to do and a score to settle.
Kill Them, Each and Every One: You were told to meet Horley and Mrs. LeClerk south of Armadillo. The man who killed her husband may be holed up nearby.
Love and Honor: Horley told you to call on the Tumbleweed Sheriff. A young woman has been taken by a gang of outlaws and her husband is concerned. A moral decision will be required.
Red Dead Online beta feedback
It's worth remembering that this is a beta and Red Dead Online will grow and evolve over time, similarly to how GTA Online expanded over the years into the behemoth it is now.
If you encounter any issues, Rockstar wants you to send reports via Rockstar Support.
We've got a full list of modes in the Red Dead Online beta, as part of our growing Red Dead Online beta guide.