Like a Dragon Gaiden might not be getting a phyiscal release in the West
But it does seem to be getting one in Asia.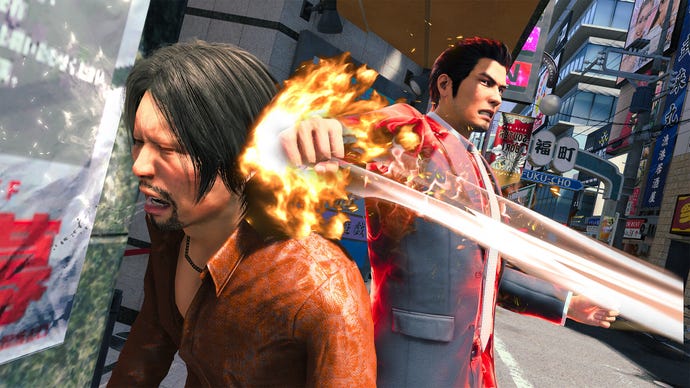 Those of you hoping to pick up a physical copy of Like a Dragon Gaiden may need to import one from Japan, as it isn't clear if a physical version will be released in the West.
Earlier this week, Ryu Ga Gotoku Studio finally gave us a proper look at the upcoming Like a Dragon Gaiden: The Man Who Erased His Name, as well as a November release date. Gameplay is once again back in the action genre, bringing back the brawler style combat last seen in Yakuza 6. But as reported by Eurogamer, there seems to be a bit of confusion over whether or not the game will be released physically in the West. If you head to the game's website, you can see that it's specified you won't be able to pick up a physical copy on Xbox One, Xbox Series X/S, or PC, as it notes "no physical edition will be released," though a physical PS4 release is planned.
Watch on YouTube
The only problem is that there's no mention of a physical release of any kind in the West, with neither the UK or US websites mentioning anything about the game receiving one. Heading to either site and clicking on any of the PlayStation, Xbox, or PC links just brings you to the different platforms respective digital storefronts. Yakuza fan page KamurochoBros shared the claim that a physical release in the West isn't planned, also saying that it has "spoken to retailers that have reached out to Sega," learning that "there is no physical ESRB version of Like A Dragon Gaiden. It will be a digital only title."
Plenty of indie titles release digital only all the time, though it seems that it might become a bit more frequent for smaller AAA titles in the coming years - Alan Wake 2 was also recently confirmed to be a digital only release, despite Remedy releasing its other titles physically up to this point.
Like a Dragon Gaiden is due out this November 9.