Prepare for bone-shattering action when Like a Dragon Gaiden: The Man Who Erased His Name hits November 9
Erase your past to protect your future.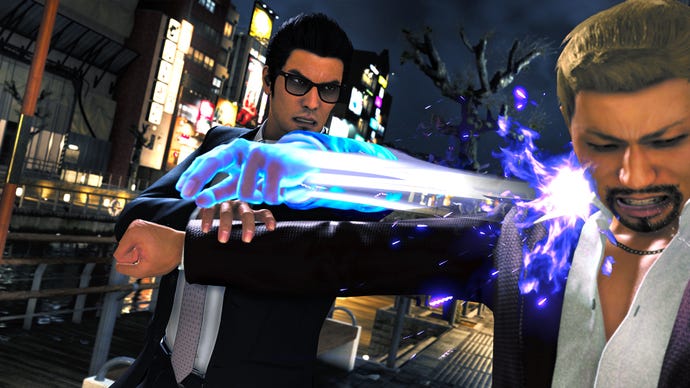 During the live Summer Game Fest 2023 showcase, SEGA and Ryu Ga Gotoku Studio revealed a release date for Like a Dragon Gaiden: The Man Who Erased His Name.
You'll be able to pick up the action-adventure brawler on November 9 for $49.99. Alongside the release date, a new trailer was released. Give it a watch below.
The game follows the story of Kazuma Kiryu, who is operating under the codename Joryu. Once a legendary yakuza, he faked his own death and abandoned his name for the sake of protecting his family. Now, he is thrust into conflict by a mysterious figure attempting to drive him out of hiding.
As you explore and enjoy Sotenbori and Yokohama, you will participate in sub-missions that will draw you into an epic showdown that unfolds the more you explore. You will experience bone-shattering combat, meet interesting characters, and particpate in even more interesting activities.
When fighting, the game allows you to dynamically switch between the Yakuza and Agent fighting styles. With the Yakuza style, you can unleash aggressive moves powered by Kiryu's strength and flair. Agent style delivers blows with absolute speed and precision, and you can use an array of high-tech gadgets like electrified bind wires to stun enemies then send them flying.
For entertainment, you can brawl in the secret Battle Arena, sing a new karaoke song, enjoy a drink at the live-action cabaret club, and even race in the pocket circuit if you need to wind down.
If you are interested in the game, it is available for pre-order, and doing so grants access to the Legendary Fighter Pack, which introduces the following yakuza to square off against in the Battle Arena: Goro Majima, Taiga Saejima, and Daigo Dojima.
Upon release, the game will be made available on PC, PS4, PS5, Xbox One, and Xbox Series X/S.