Fortnite: Chapter 2 - Visit the Boat Launch, the Coral Cave and Flopper Pond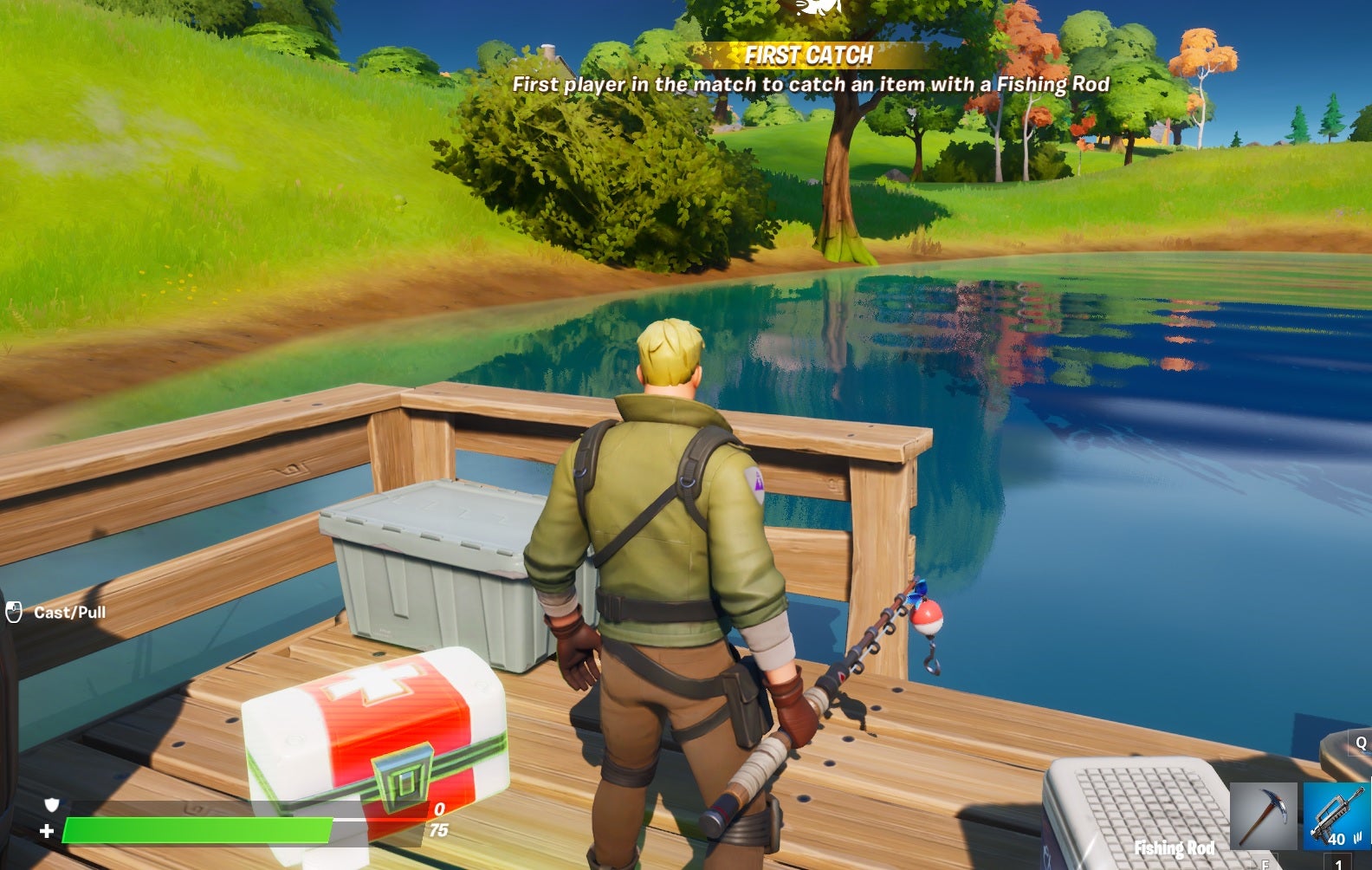 You'll be traversing the map in search of points of interest this week in Fortnite.
For the first of these locations, you'll be able to tick off two challenges at once. The Boat Launch location is the same place where you can find the first flaming ring jump, so go ahead and cross that off your list.
The Fortnitemares Halloween event is now live, and you can check out where to find the haunted furniture and where to find a chest in a haunted forest, a ghost town and a spooky farm.
Visit the Boat Launch, the Coral Cave and Flopper Pond
When you visit each location, use an emote and hang around for a second until it checks, then move on.
The first location is just south of Misty Meadows.
The Coral Cove is Northwest of Sweaty Sands, on the island to the left.
The Flopper Pond can be found Northeast of Holly Hedges and Southwest of Salty Springs.
Hang around until the challenge ticks off and watch out for enemies.
And that's it! If you're still looking for the letter F, the letter O and letter R you can find them here.You can also check out our guides on where to find a fishing rod and catch Floppers and Slurpfish, where to find Upgrade Bench locations and how the new Battle Pass Medal system works.