Fortnite: New World challenges - where to find the letter F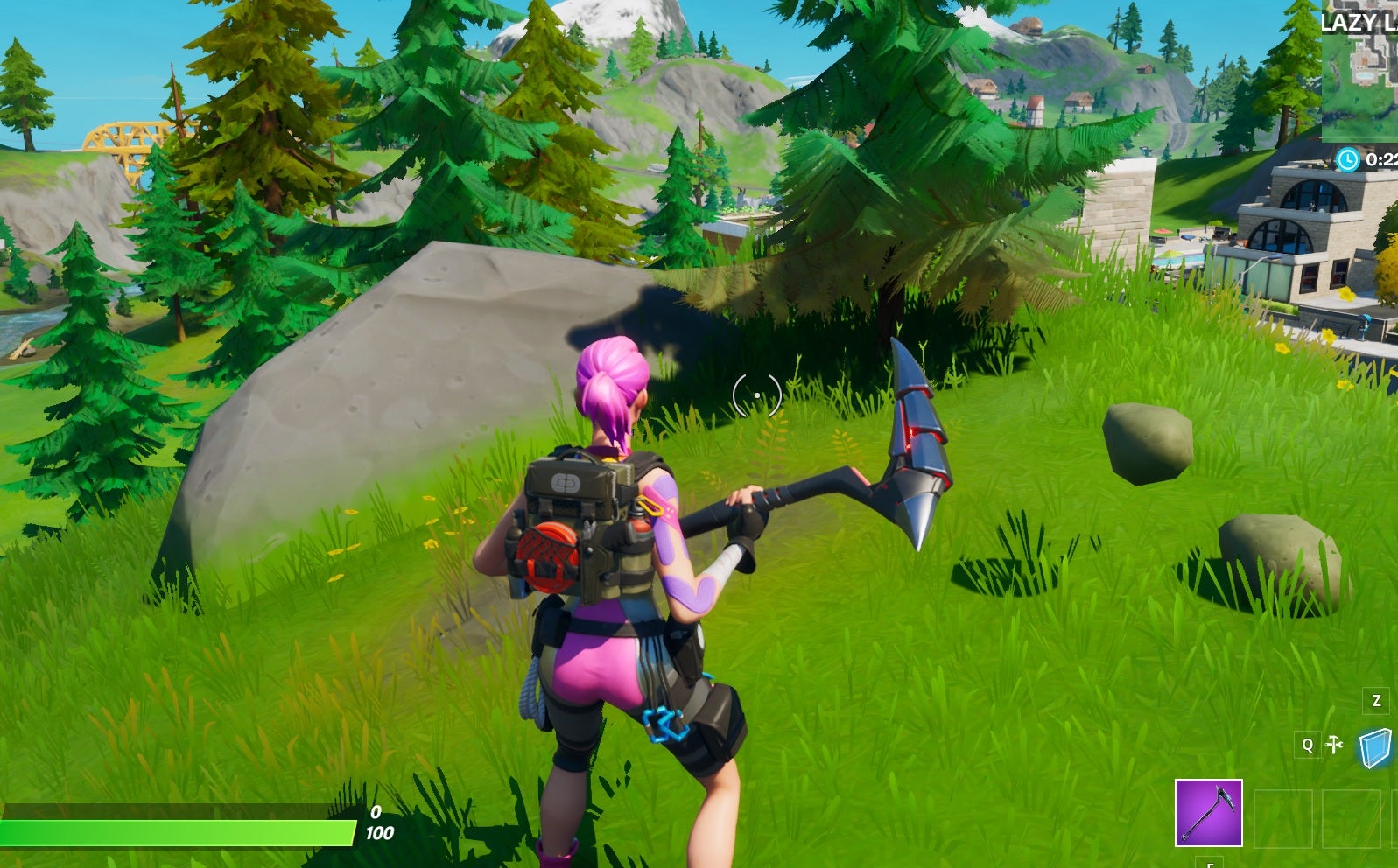 Chapter 2: Season 1 of Fortnite is now underway, which means it's time for a brand new set of challenges.
Challenges will work similarly to Season 10, in that there will be themed challenges for Battle Pass owners and weekly LTMs for everyone else. There's a brand new map to explore and new items to use and find, as well as a new Medal system to get some extra XP.
The New World challenges are now available, and you're on the lookout for a hidden letter. To unlock this challenge, you'll need to have completed a few challenges already, which you can do by discovering new named locations, getting eliminations and dealing damage with assault rifles.
Fortnite: where to find the letter F
This season, there will be letters hidden across the Fortnite map. For this challenge, you'll need to find the letter F.
If you head to the hill east of Lazy Lake, you'll find a flowing blue F beside the rock shown below.
Interact with the F to collect it and the challenge is complete.
If you're undecided on whether to get the Battle Pass or not, you can check out all the upcoming Battle Pass skins here.