Fortnite New Battle Pass Skins: Rippley vs Sludge, 8-Ball, Cameo, Fusion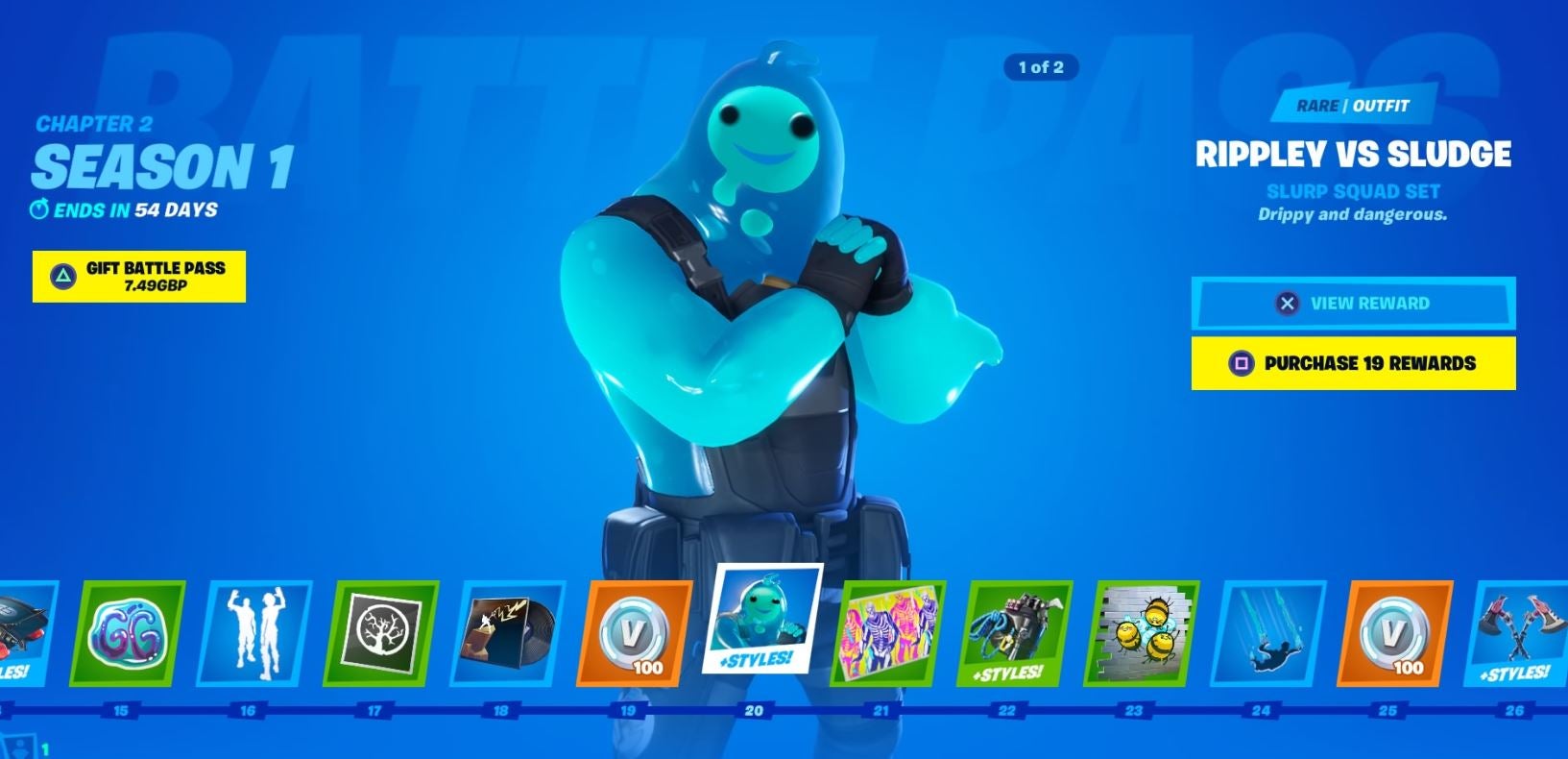 Fortnite Chapter 2 Season 1 is now here for everyone to play, and while we've seen a few leaked images of new Battle Pass skins, here's what you can add to your locker, along with a look at the new default skins.
Fresh from the Battle Pass screen, these are the skins that you can unlock via the medal system of progression. This seasons theme looks to be battling skins, with good and evil versions of each character!
Journey vs Hazard
This first Battle Pass skin which unlocks as soon as you buy the pass is Journey, with her alternate, Hazard.
Turk vs Riptide
Two of the skin images that we saw in earlier leaks were actually alternates of the same one!
Remedy vs Toxin
Are you a team-player, or damage-dealer? Either way there's a skin to suit you with Remedy and Toxin.
Rippley vs Sludge
Rippley and Sludge are Slurp Juice monsters created by industrial waste from the Slurp factory. Their distinctive, animated style makes them stand out from the others.
8-Ball vs Scratch
If you're into more fantasy-style skins, then the cyborg ninjas 8-Ball and Scratch might be for you.
Cameo vs Chic
The bold colours of the Chic and Cameo skins are sure to be community favourites with their clashing kitschy and fashionable styles.
Fusion
There are three styles of the Fusion, Tier 100, skin - each with different colourways.
Before the season dropped there were four close up shots of the Battle Pass skins, which we gleaned a few more tidbits from the characters in the background:
https://twitter.com/Fortnite_BR/status/1184023525021102080
Show off your Moves
The "Show off your moves" image shows a close-up of a colourful and futuristic skin like we've seen in the last few neon-tinged seasons. However, you can also see another blue, goopy skin in the background. This skin features in the leaked story trailer, and can also be seen riding a pogo stick, which is a new mechanic that looks to be dropping in Chapter 2, season 1.
Judging from these leaked loading screens, it seems like he's a Slurp Juice monster:
Create and Destroy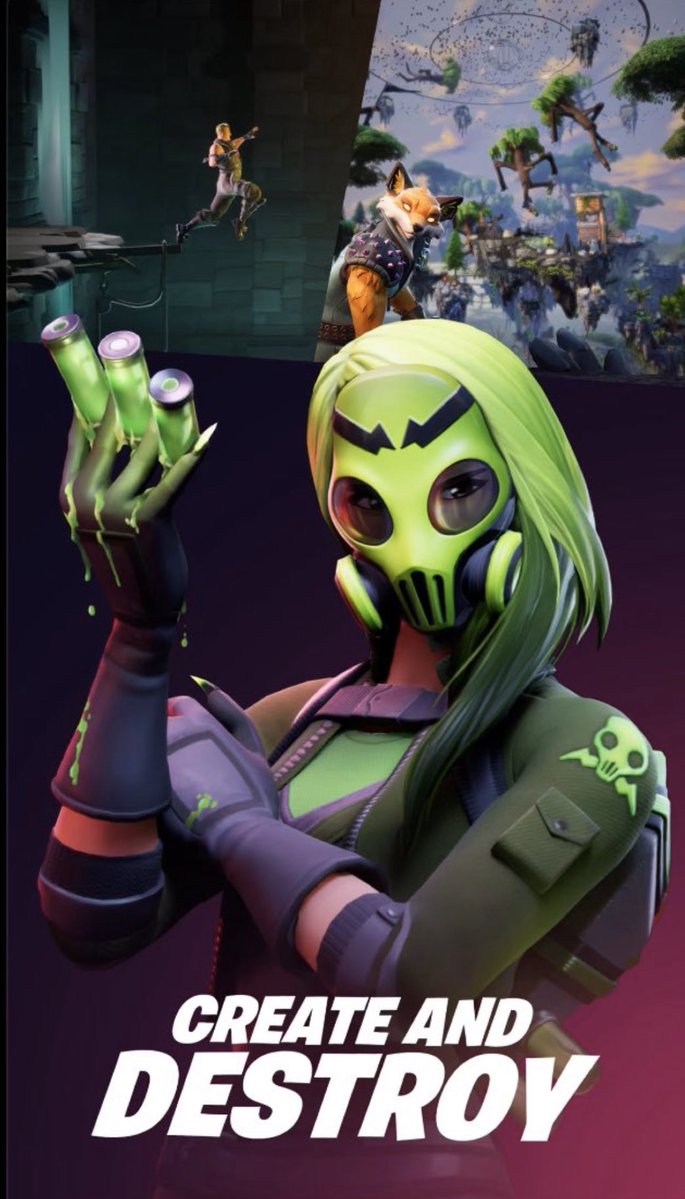 The close-up here is of a new toxic/poison-themed skin, which would have a lot of potential for alternate colour variations and animated liquid in its vials. Behind her, you can see Jonesy and the previously available Fennix skin - which could hint that we'll be seeing variations of these during the season.
Master the Strategy
This eye-patched old soldier features in both the close-up and background of his shot, but could be wielding both a new weapon and harvesting tool in the images.
New ways to play
We've seen that there will be a ton of new mechanics coming to Fortnite's new map with the start of Chapter 2 Season 1, and one of them looks to be fishing. It makes sense then to add a salty fisherman to fit in with the angling crowd. What's interesting about the background shot though, is that these characters looks like alternate versions of default skins, and could be the new ones for this chapter.
There are apparently 8 defaults for this season, so it's possible:
https://twitter.com/Fortnite_BR/status/1184020171062759425
You can take a sneak peek at everything new in Fortnite in the Battle Pass trailer below:
You can download the fresh update on both PC and console now!