Fortnite: Chapter 2 - Where to find the letter R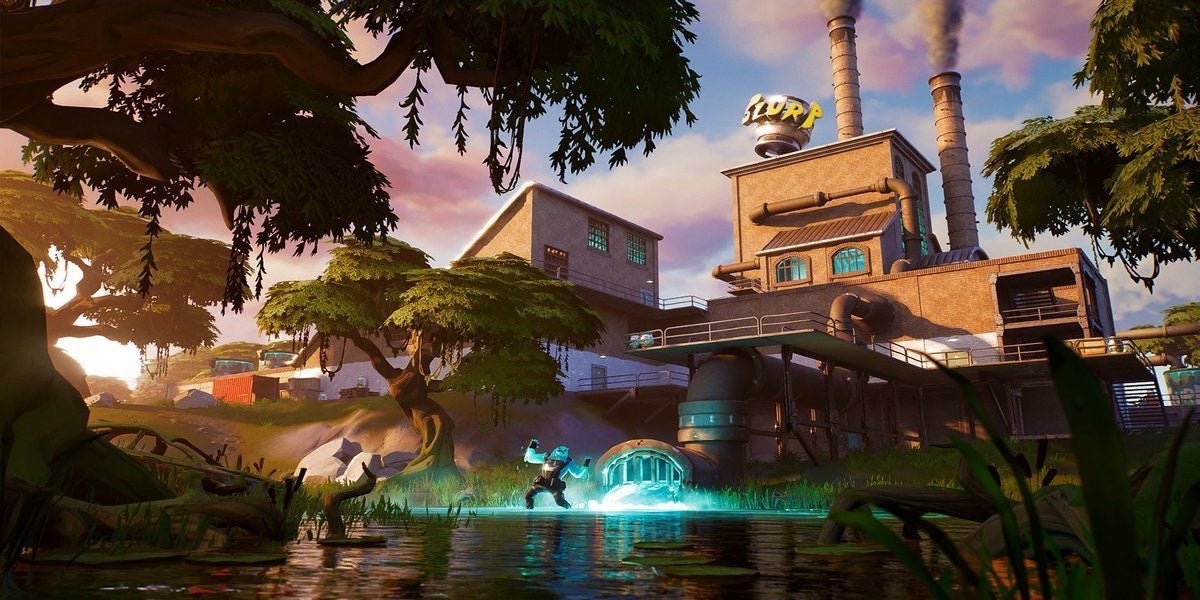 The next hidden letter in Fortnite is now available to find once you've unlocked the Forged by Slurp loading screen.
The last Forged by Slurp challenge has you hunting for the elusive letter R at Slurpy Swamp and is the easiest letter to finds o far.
In the loading screen, you'll see the Rippley vs Sludge skin at Slurpy Swamp. Just to the right of him is a pipe that's pumping loads of Slurp Juice into the swamp which conveniently boosts your shields.
This area is going to get busy quite quickly so you should aim to land there first so you can find it without being eliminated. If you want more of a challenge, touch down and grab a weapon before fighting off some opponents who might be in the area.
Fortnite: Where to find the letter R
Once you arrive at Slurpy Swamp, head to the biggest pipe in the Northeast of the location. The hidden letter R can be found just to the right of this pipe under the platform.
You can check out our guides on where to find the letter F and the letter O here if you haven't managed to find them already.
For more Forged by Slurp guides, see our pages on where to find E.G.O. outposts and where to find compact cars, Lockie's lighthouse and a weather station.
You can also check out our guides on where to find a fishing rod and catch Floppers and Slurpfish, where to find Upgrade Bench locations and how the new Battle Pass Medal system works.