Fortnite Chapter 2: Where to find the letter E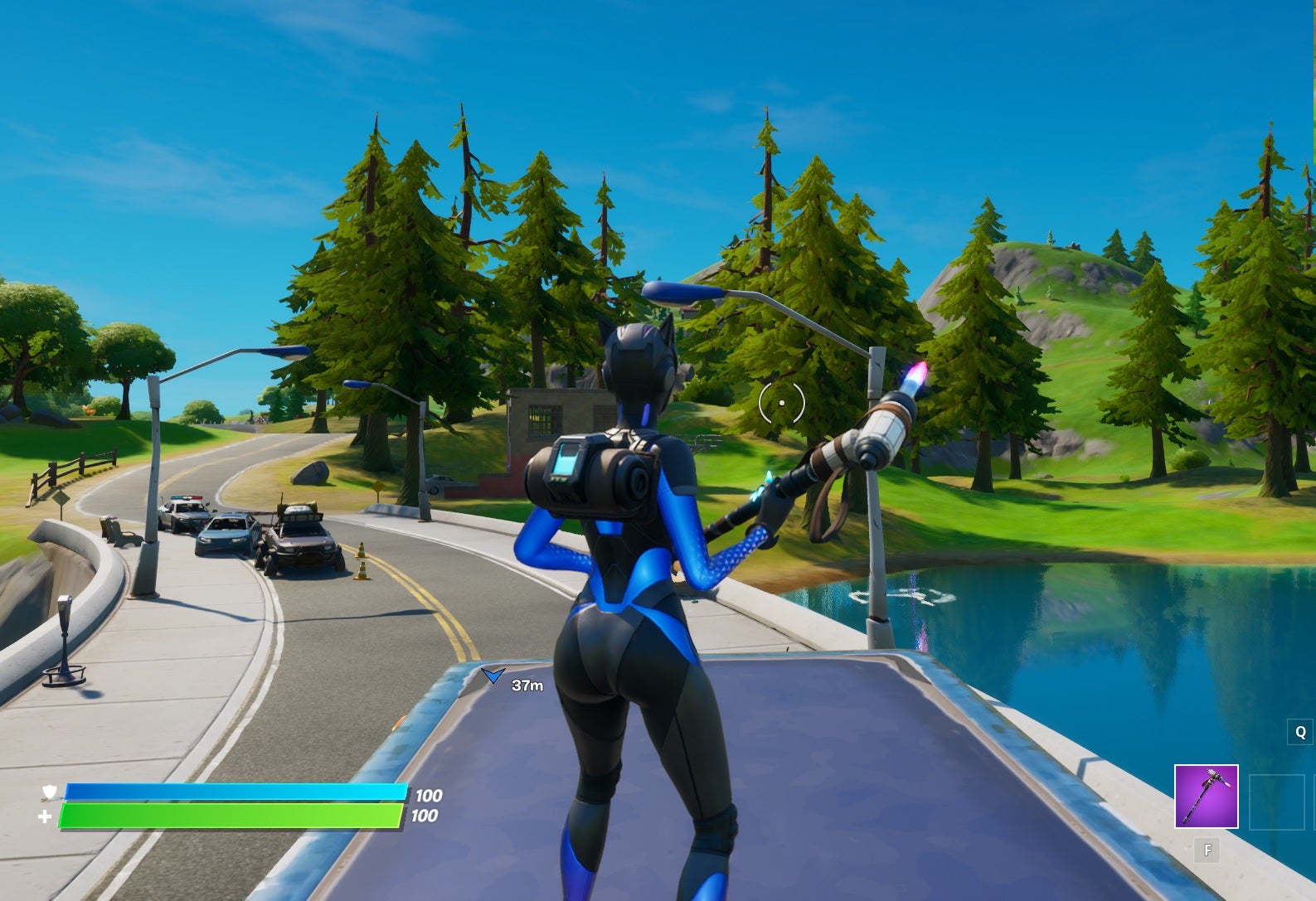 The final hidden letter is now available in Fortnite, so let's see where you can find the elusive letter E.
Season 1 has been extended to February 2020, so you've got plenty of time to complete these challenges. While you wait for the Winter Overtime Challenges to begin, you can go on the hunt for the final letter in Fortnite.
As always, you'll need to complete a few challenges to unlock this challenge, and it would be a good idea to use Party Assist to collect the letter E quickly.
Where to find the letter E
To get started, head east of Slurpy Swamp - or northwest of Misty Meadows - to the motorway running alongside the lake. It's the same overpass where you can find one of the flaming rings from an earlier challenge.
Climb on top of the lorry and turn so that the flaming ring is to your left. Atop one of the lamposts to your right, you'll be able to spot the letter E. Collect it to complete the word Fortnite.
Where to find the Fortnite letters
You can also check out our other Fortnite Chapter 2 guides such as where to find E.G.O. Outposts, how to upgrade your equipment and where to find the boat launch, coral cave and flopper pond.