Fortnite: Chapter 2 - Where to find the letter I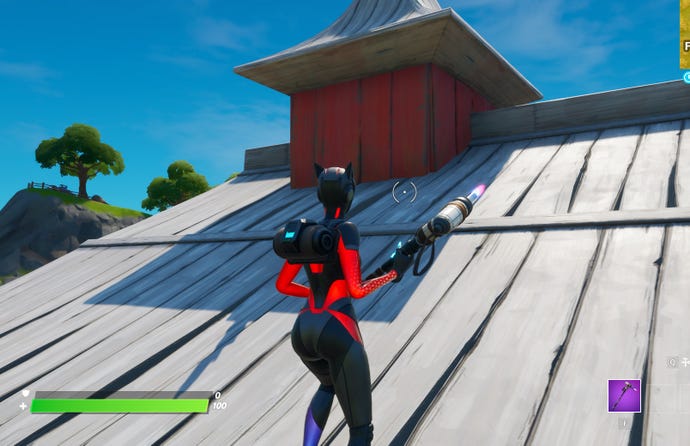 There are only a few hidden letters left to find in the latest season of Fortnite, so here's where to get your hands on the letter I.
To unlock this challenge, you'll need to complete three to four of the Hunter and the Hunted challenges such as landing and getting eliminations at Sweaty Sands or consuming foraged items, like mushrooms.
For the best chance of finding this letter without being immediately eliminated, you should aim to land at Frenzy Farm right away. If not, make sure you grab a weapon and watch your six.
Where to find the letter I
To get started, land at Frenzy Farm. You'll want to land on the roof of the large barn in the Northeast of the area.
Use your pickaxe to smash your way into the building and head down the stairs. Behind the stairs to the left, you'll be able to find the letter I spinning on the spot.
There are a few chests to be found in the area and if you land there first and get an elimination at this location it'll count towards two other challenges.
Where to find the Fortnite letters
You can also check out our other Fortnite Chapter 2 guides such as where to find E.G.O. Outposts, how to upgrade your equipment and where to find the boat launch, coral cave and flopper pond.