Fall Guys Season 2 will add more customization options with Banner Styles and Nicknames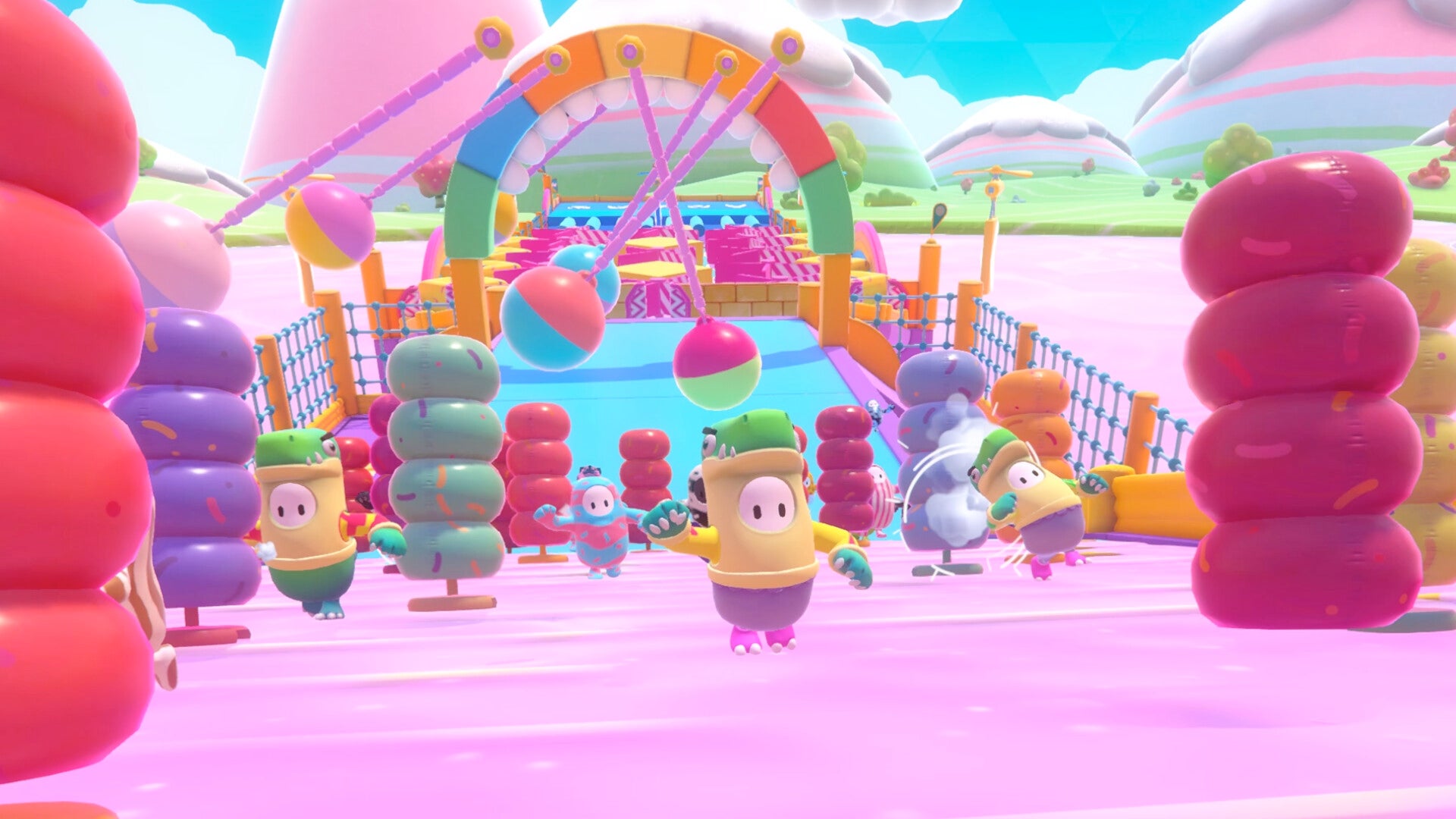 Fall Guys Season 2 will be introducing more ways for players to customize their profiles, developer Mediatonic has revealed.
There are a couple of new features coming to the popular violence-free battle royale in its next Season, and Mediatonic has started giving us an insight into exactly what's coming to the game over the coming weeks.
The Fall Guys Twitter account has shown off both nameplates and titles that will be appearing in the title as of Season 2, both of which will be grouped under the "Interface" tab of the Customiser menu.
You will be able to choose from a variety of different designs for your 'Banner Style' – options shown off so far include a slice of pizza, a pride flag, and a crown.
Nicknames (read: titles) will let you set a custom name for yourself showing off your exploits (or failures) to other players. Examples shown so far include "Rookie", "Sir Hugs A Lot", and, adorably, "Trying Their Best".
Fall Guys Season 2 will also add a few more little updates to the game, including the ability to 'fall into' your next match with anyone you're partied up with.
The Season will also carry a 'Medieval fantasy' theme, and the developer has confirmed that you'll be able to get a whopping 600% more golden crowns via progression rewards (making those special costumes even more attainable if you're struggling to win matches).
Fall Guys Season 2 kicks off next week. So far, Fall Guys has been one of the most successful games launches we've seen on PC since Overwatch.