EA sees Modern Warfare 2 as a competitive goal for BFBC2, says DICE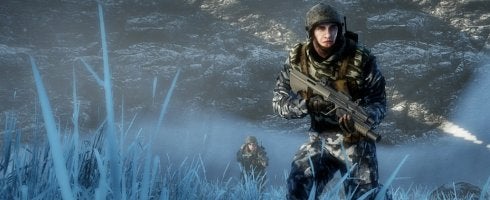 DICE's Patrick Bach has said that executives at EA see topping Modern Warfare "as a goal" for it to achieve with Battlefield: Bad Company 2.
"A lot of people ask us about Modern Warfare and they compare us to Modern Warfare, so when we answer questions about that it will sometimes sound like we are competing directly against them", Bach told Gamerzines. "I think a lot of people on executive levels see that as a goal, that we will beat Modern Warfare.
"To me it's not beating, it's showing that you can do things differently and to a high quality while delivering both a single-player and multiplayer game.
"Please go ahead and compare us but please don't see it as the same game because we're not trying to be that game. We're doing Battlefield things here, we're trying to do the game that we want to do."
DICE has said to expect a demo for it to land sometime in February, and earlier in the month it was rumored to be hitting consoles on February 4 and to be up for grabs for three weeks only.
The PC Beta starts on January 28 (tomorrow) and will run through February 25.
Last week, DICE released a video showcasing the single-player campaign for the shooter, and this week new shots for the title popped up over on PS3Clan.
Game's out in March.