New Battlefield: Bad Company 2 trailer reveals single-player campaign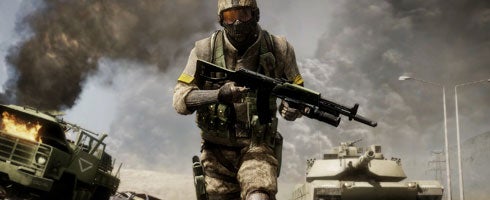 EA's shown the first footage of Battlefield: Bad Company 2's single player campaign.
Find it below.
Described in one word: awesome.
Awesome looking, awesome destruction and awesome usage of Queens of the Stone Age.
The DICE shooter is out in the US on March 2, and March 5 in the UK for PS3, 360 and PC, as confirmed in Cologne last summer.