Battlefield Portal brings back Bad Company 2 Rush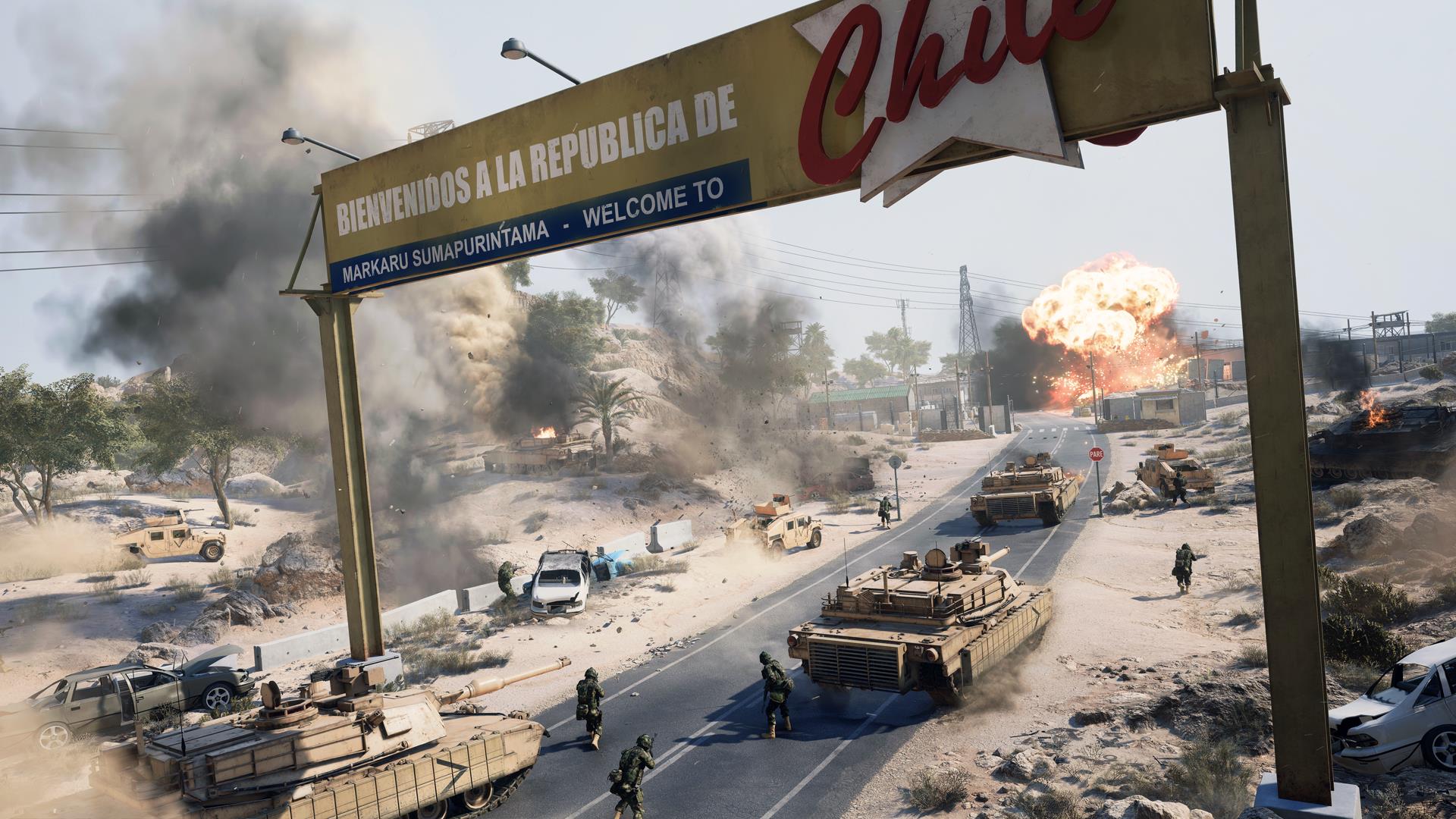 We'll finally get to revisit the classic Bad Company 2 Rush mode in a modern Battlefield.
Battlefield Portal's whole idea of an evolving suite of modding tools, and a browser that allows the community to share and discover content, is revolutionary for the Battlefield series.
As Battlefield continued to innovate, some of the classic experiences either evolved into something else, or became dormant, waiting for the right moment to bounce back. Rush is one such beloved mode that has changed significantly over the years, eventually giving us Breakthrough - one of two modes in Battlefield 2042's All-Out Warfare. But the classic Rush experience - the one from the Bad Company games - has been absent for a while, and many would argue that Bad Company 2 Rush has yet to be bested.
As part of Battlefield Portal, Rush will once again become a reality. Ripple Effect is not just remastering two of the most popular maps in Bad Company 2, it's also bringing the classic weapons, soldier kits and vehicles along with them. And this includes Rush mode, as played on Arica Harbor, and Valparaiso.
In fact, when Battlefield Portal launches, you'll find many of those vanilla experiences ready to be played, created by DICE and Ripple Effect. Those should keep everyone busy while the wider community begins to discover what they could create with Battlefield Builder. And, because Ripple Effect also created bigger versions of those maps, you can also expect new flavours, like 128-player Rush.
Though it's a shame we're only getting two Bad Company 2 maps, Ripple Effect is open to the idea of adding more content from classic Battlefield games post launch, if that's what fans want. Portal, of course, includes four more maps: two from Battlefield 3, and two from Battlefield 1942 that all receive similar treatment.
Battlefield Portal's various components will be available at the launch of Battlefield 2042 on October 22.